A Russian bridge player by the name of Mila Antonova has recently gained notoriety owing to her private life! A surprising allegation by the Wall Street Journal claims that Bill Gates, one of the world's richest individuals, had an affair with Mila when he was still married to his now-ex-wife Melinda Gates.
According to the story, Antonova, Bill's claimed lover, must have been in her twenties at the time of their relationship. The billionaire must, however, still be wed to his former partner Melinda Gates and be in his late 50s. To learn more about Mila Antonova, including her upbringing, career, and other details, keep reading.
Russian bridge player Mila Antonova had an alleged affair with billionaire Bill Gates
On Sunday, May 21, 2023, the Wall Street Journal published a shocking article in which it was revealed that Bill Gates, a co-founder of Microsoft, had an extramarital relationship with Mila Antonova, a Russian bridge player.
According to the story, Jeffrey Epstein, a discredited banker, allegedly threatened Bill with extortion because of their scandalous relationship. Gates was in his late 50s and Mila was in her 20s when they started dating.
The millionaire software magnate apparently began his passionate relationship with Mila when he was 55 years old, according to the Wall Street Journal. About the supposed relationship between Antonova and Gates, not much is known.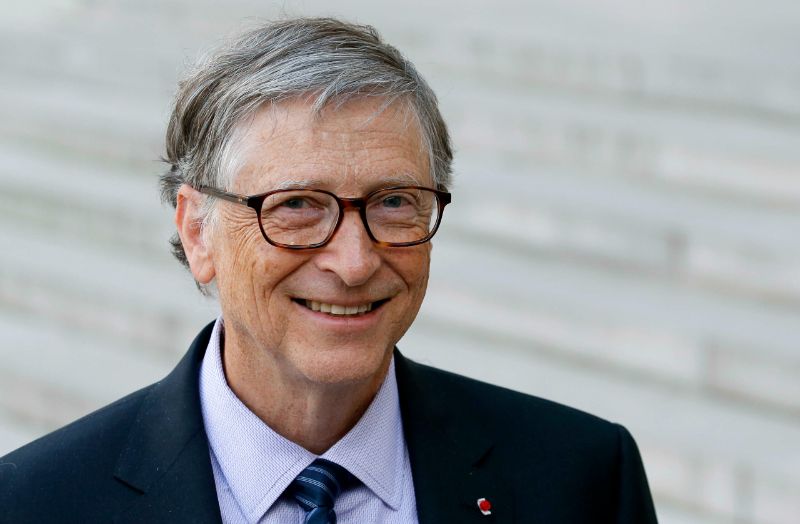 Mila was seen presenting information about the card game in an old YouTube video. Her conversation with Bill Gates during the National Bridge Tournament in Washington, D.C. was also captured on camera. At that time, the two of them were also in agreement when she remarked, "I didn't beat him, but I tried to kick him with my leg."
Antonova was attempting to acquire money at the time to launch an online bridge tutorial company. The Russian bridge player was then apparently connected to Jeffery Epstein by Bill's advisor Boris Nikolic in order to assist her find money for her company that aimed to "promote bridge by creating quality tutorials for beginners and advanced players."
How did Mila Antonova meet Jeffrey Epstein?
The WSJ reported that Mila and Jeffrey first met in November 2013 in his townhouse in New York City, but they were unable to secure the necessary financing from the financier. Nevertheless, Epstein permitted Antonova to reside in his townhouse for a total of three years following the meeting. Additionally, he covered the cost of her coding training.
The news source added that Mila opted to pursue a career in engineering when she was unable to raise money for the bridge club. She needed money to pursue engineering, and Jeffrey provided it for her.
Antonova stated in a WSJ interview that Epstein had "agreed to pay and he paid directly to the school." There was no trade. I have no idea why he did that. He claimed to be wealthy and to have a desire to assist others whenever possible when I questioned him.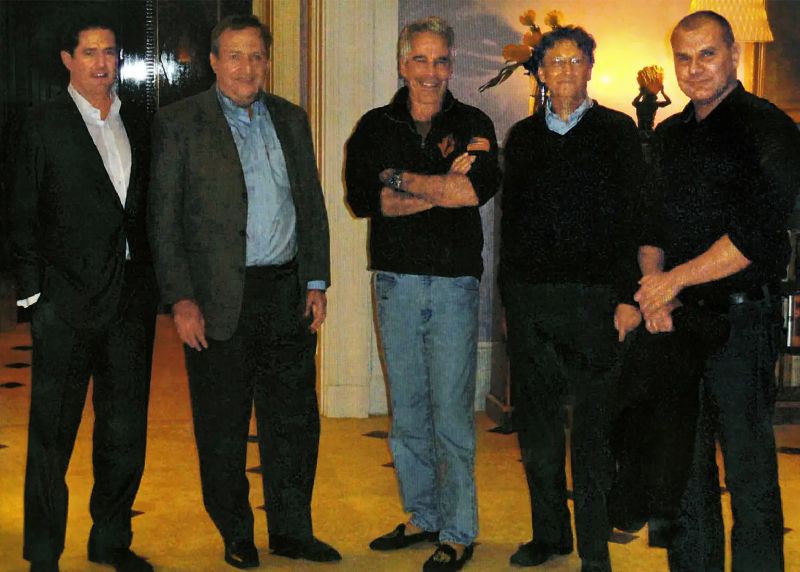 Around this time, it appears that Epstein won the young Russian bridge player's confidence and trust. He allegedly threatened Bill in an email in 2017 after Gates declined to contribute to the multibillion-dollar charitable fund that the disgraced financier attempted to establish with JP Morgan Chase.
Additionally, Jeffery requested Bill to pay back the cost of the coding course taken from Antonova. Then a Bill Gates official stated, "Mr. Gates met with Epstein only for humanitarian purposes. Epstein tried in vain to use a previous connection to scare Mr. Gates after repeatedly failing to get him to see past these issues.
In 2017, Bill and Mila's relationship came to an end. After being accused of s*x crimes, the disgraced banker Jeffrey died away in prison in 2019. After the two of them were photographed together at several private gatherings at that point, his friendship with Bill Gates started to come up in conversation.
One of the factors in Bill and Melinda Gates' divorce in 2021 was Bill's friendship with Jeffrey Epstein. It seems that Jeffrey was using Gates as leverage in a blackmail scheme because of their adulterous liaison.
Here's all you need to know about Mila Antonova
Let us inform those of you who are not aware that Mila Antonova is a Russian bridge player who was born and raised in Russia. She is highly renowned for playing cards. According to her since-deleted LinkedIn profile, she attended a university in her native country from 2000 to 2005.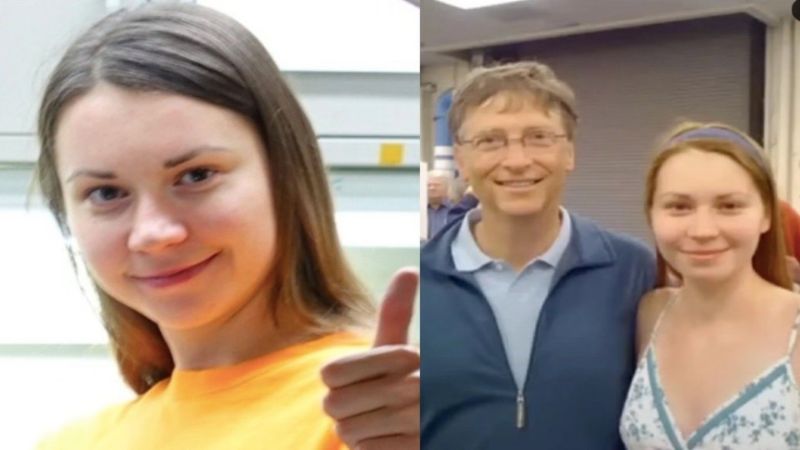 The following year, Antonova immigrated to the US and started a career as a software programmer in San Francisco. She later started a bridge club after relocating to America. Little is currently known about her Russian childhood.
Bill Gates and his ex-wife Melinda Gates' relationship timeline explored
The relationship history between Bill Gates and his ex-wife Melinda Gates revealed that the two women first met in 1987. Six years of dating culminated in their 1993 engagement. They travelled to South Africa in the autumn of 1993 to celebrate being engaged, she said in an essay she wrote for AARP in 2017.
The next year, the pair wed in Hawaii. On January 1, 1994, they said their vows to one another. The Manele Bay Hotel hosted their opulent wedding. Daughter Jennifer Katharine, their first child together, was born in 1996. In 1999, they welcomed son Rory, their second child, into the world.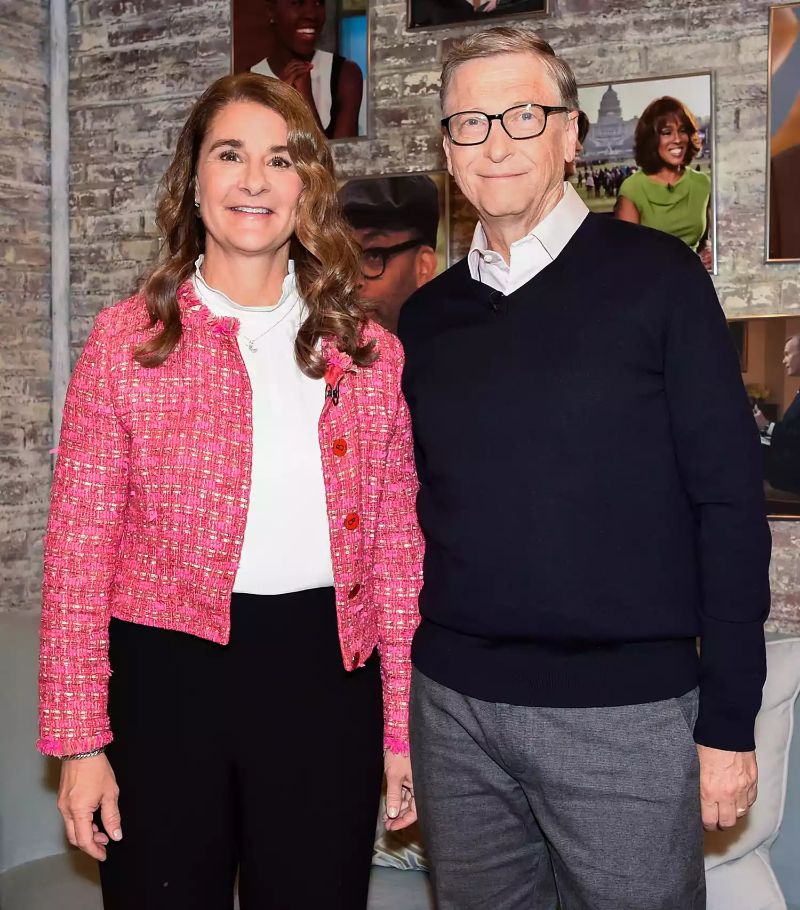 Daughter Phoebe, Melinda and Bill's third child, was born in 2002. In 2019, they commemorated their 25th wedding anniversary. In May 2021, they made their divorce announcement. August of the same year marked the completion of their divorce.
In March 2022, Melinda appeared on CBS Mornings and remarked, "It wasn't one particular item or moment that happened. There simply came a time when there was enough of it for me to realise that it simply wasn't healthy and that I couldn't rely on what we had.
Being a binge-watcher himself, finding Content to write about comes naturally to Divesh. From Anime to Trending Netflix Series and Celebrity News, he covers every detail and always find the right sources for his research.