We assume you are all aware by now that Bob Barker, who hosted the American game show The Price Is Right for 35 years, has passed away. He died on Saturday, August 26, 2023, at the age of 99.
Roger Neal, the legendary game show host's longtime publicist, released a statement to confirm his passing. Numerous media sites have stated that Bob passed away from natural causes. Continue reading to learn more about Bob Barker's private life.
Who was Bob Barker's wife, Dorothy Jo Gideon?
At a young age, Bob was able to meet the love of his life. He first encountered Dorothy Jo Gideon when he was just 15 years old. They were in high school at the time. In 1945, the two of them were united in marriage. On January 12, 1945, they said their vows to one another.
Dorothy Jo and Barker had a happy marriage for 35 years before she passed away in 1981. The Price Is Right host declared in a 1999 interview with People magazine, "I'll never marry again. I had Dorothy Jo as my lifelong love.
The American television host revealed his marriage to Dorothy Jo Gideon, his high school love, in a 2007 interview with Esquire. Then he said to the news organisation, "I was married at 21; Dorothy Jo was 20."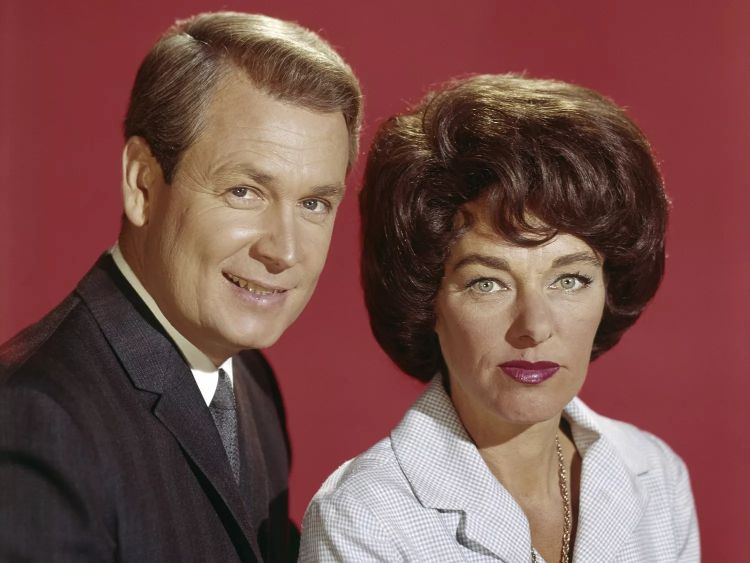 Bob and Gideon became inseparable after that. Even for commercial jingles, the couple held hands. She was always by my side until she passed away, he continued. Perhaps a second or third marriage would be successful for some men. In my instance, I was married, and she was my true love.
How did Bob Barker and Dorothy Jo Gideon meet?
For the benefit of those of you who are uninformed, let us inform you that Bob and Dorothy Jo originally met as adolescents attending Central High School in Springfield, Missouri. When Barker first met his future wife, he was only 15 years old.
We fell in love as children, the Emmy Award-winning host told People magazine in 1999. We continued to be in love. Their first date was particularly memorable since she agreed when he asked her to attend an Ella Fitzgerald performance with him.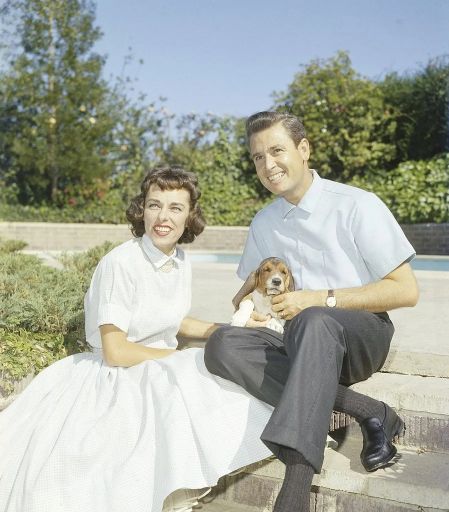 Bob Barker and Dorothy Jo Gideon eloped in 1945
Yes, it is what you read. The young couple succeeded in getting away in St. Louis. Then Bob, a Navy fighter pilot in training during World War II, was on vacation. In January 1945, they made their exit down the aisle.
Dorothy Jo Gideon was an animal advocate
Bob has frequently said in interviews that his late wife Dorothy Jo served as his inspiration for taking a stand for animal activism. He praised his wife at a 2009 media appearance on Good Morning America, saying, "She was ahead of her time. She was, in fact. She abandoned her fur coats before everybody else did.
The Happy Gilmore actor claimed that his girlfriend encouraged him to switch to vegetarianism. According to a statement he made to Vegetarian Times in 2012, "My wife, Dorothy Jo, preceded me in becoming a vegetarian."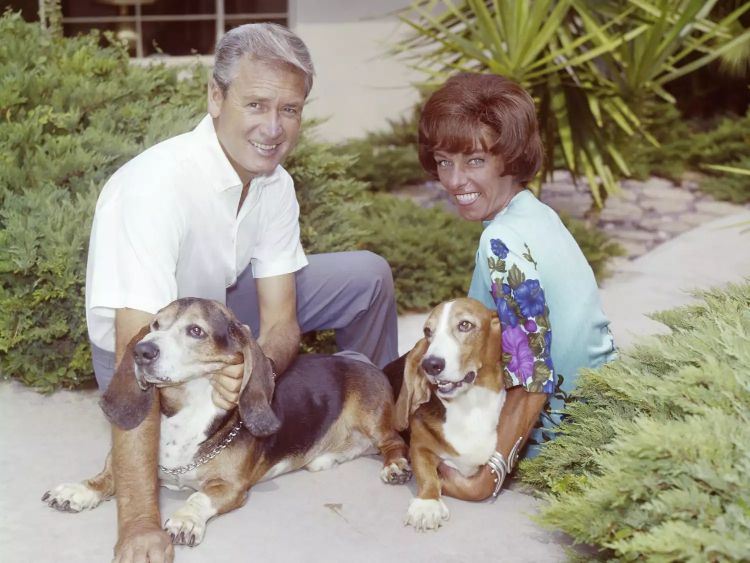 She prepared lovely foods that I ate, he continued. I gradually adopted a vegetarian diet as well. She deserves my gratitude for it because I believe it has significantly enhanced my life. I have a strong conviction about it.
Dorothy Jo Gideon sang commercial jingles
In the past, Gideon and her well-known husband appeared in about 20 episodes of the game programme Tattletales from the 1970s. She then had the opportunity to do commercial jingles.
Bob talked with Good Morning America and provided some insight into how the two got their start in the entertainment industry. I used to work at a radio station, he added. And I eventually had the chance to perform an audience-participation show. I heard it, Dorothy Jo. She told me to do it when I got home, "it's what you should do.
According to a 1999 article in People magazine, Gideon became Barker's sidekick. She contributed her voice to a few Los Angeles radio show advertising jingles during the course of her life.
Did Bob Barker and Dorothy Jo Gideon have any kids?
No, as to the aforementioned query. The couple remained childless throughout their long-term union. Bob discussed the couple's decision to forgo having children in an interview with Esquire from 2007 in the magazine.
We didn't have time for kids, claimed the host of Truth or Consequences. Given how many of my friends are struggling with their kids, I don't regret it. It takes a lot of labour to take care of my 13 ducks.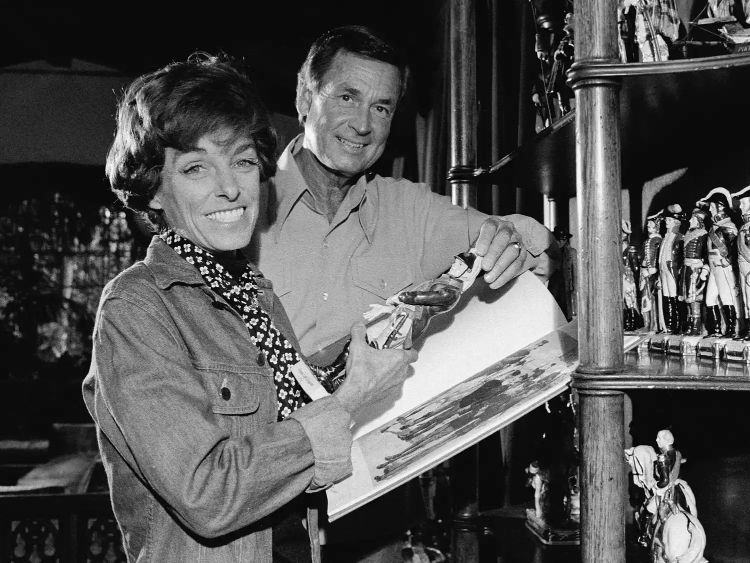 What was the cause behind the death of Dorothy Jo Gideon?
In 1981, Dorothy Jo Gideon died and went to heaven. She died on October 19, 1981, at the age of 57. Lung cancer was the cause of her death. 6 months after her diagnosis, she passed away.
Bob's life has been greatly vacant since her passing. His half-brother Kent Valandra talked about how much losing his wife had affected him. In his words, "Bob went into this deep depression and was a totally different person for two or three years." In an interview with People magazine, Barker reflected on that trying time and said, "I submerged myself in [work]. Just trying to keep myself active.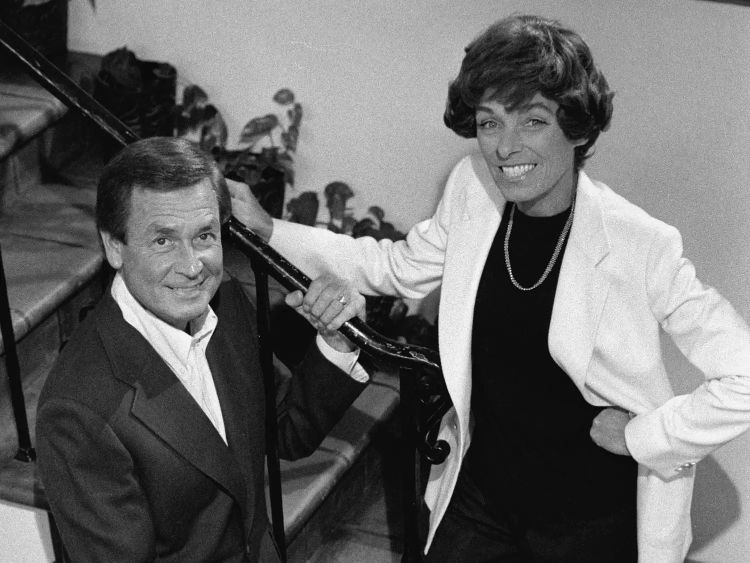 Barker started a charity in Dorothy's memory after she passed away. In 1995, he started the DJ&T Foundation. Later, the foundation that had been dedicated to assisting low-cost spay and neuter clinics reduce animal overpopulation was shut down.
Soon after, Bob Barker began dating Nancy Burnet
After Dorothy's passing two years prior, Bob Barker began dating Nancy Burnet. He and Nancy began dating in 1983, and they remained together until his passing on August 26, 2023.
Nancy released a statement following Bob's passing that read, "I am so proud of the ground-breaking work Barker and I did together to expose the cruelty to animals in the entertainment industry and working to improve the plight of abused and exploited animals in the United States and internationally. We were great friends over these 40 years. He'll be sorely missed.