Ask the audience and they'll tell you that the merits of being a Bollywood celebrity are high. The celebs themselves wouldn't disagree. But glam and fun and the end product that the audience comes after a long and arduous process. Including the actors whose job it is to make it all look effortless. And sometimes, it so happens that they pay the price for doing their job well by sustaining injuries. Here are 12 Bollywood actors injured while shooting for films.
1. Akshay Kumar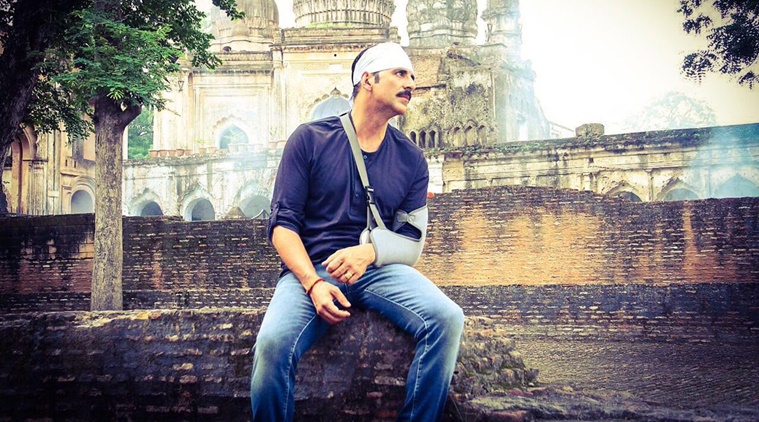 A hula hoop is the last thing one would expect to be the cause of injury for one of the most macho actors in Bollywood. However, that's what happened while he was shooting for his latest flick, Singh is Bliing. But fans of Akshay Kumar needn't feel let down by the 'lame' reason for injury as the hula hoop was on fire when the actor tried to jump through it.
2. Alia Bhatt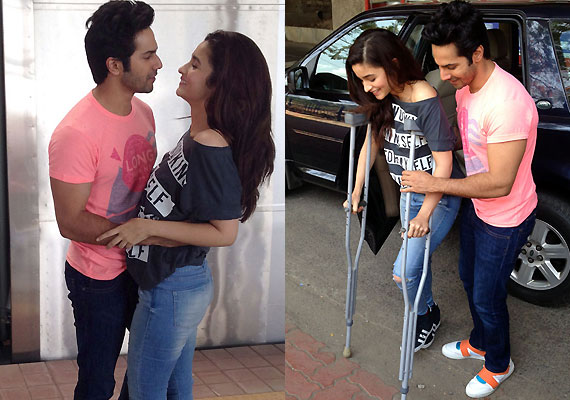 Yoga is one of the best systems of physical exercise devised by humans for the betterment of health. So, it's kinda ironic that Alia Bhatt sustained an injury to her arm on the Yoga International Day this year. The incident happened while she was shooting for the movie, Kapoor and Sons
3. Ranveer Singh
True to his flamboyant attitude, instead of cribbing about the dislocated shoulder he got while shooting for Bajirao Mastani that even warranted a surgery, the actor posted selfies from the operation theatre. There aren't that many actors who can pull off such an act. And even lesser number who can do it with such aplomb.
4. John Abraham
The phrase, Welcome Back sounds, well, welcoming enough. But when John Abraham signed up for the movie of the same name, little did he know that there's a less than welcome experience awaiting him in the set. While shooting a scene for the movie, the actor was mistakenly hit on his head instead on his shoulder. Though internal injuries were suspected initially, it was later ruled off.
5. Randeep Hooda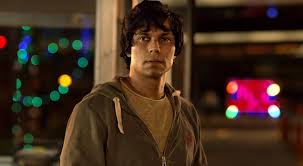 Everything seems to be a reason to take to Twitter when it comes to celebs. At least, that's the case with Randeep Hooda. The actor was in Kuala Lampur where he was shooting for the film, Do Lafzon Ki Kahani. In the film, Hooda plays the role of an MMA fighter. He was duelling with a stuntman when the latter failed to duck in time as a result of which Hooda broke not one, not two but four toes on his left foot. Hooda, for some reason thought he should share the vagaries of the injury with his adoring fans and posted the X-Ray image on his Twitter account.
6. Shraddha Kapoor
One of the things that set apart Bollywood films from films from other countries is the inevitable song and dance sequences. The effort that goes into making a dance sequence a success is however, no song and dance routine. Sometimes, the actors can even sustain injuries, which was what happened to Shraddha Kapoor when she was rehearsing a dance for the film, Baaghi.
7. Shahrukh Khan
In his rather long career, Shahrukh Khan has won more than a few accolades and his share of injuries.The latest addition to the latter happened when he was shooting in Croatia for the upcoming Yash Raj blockbuster, Fan. As part of the shoot, the actor had to chase a guy through a busy street which was when he sprained his leg and injured his hamstring.
8. Katrina Kaif
Horses have been used since time immemorial for transportation, by soldiers in wars and in recent times, by Katrina Kaif when she was shooting for a movie. Though she wasn't warring with anyone on horse-back, she did manage to get injured when she fell off the horse. The movie in question is Abhishek Kapoor's Fitoor.
9. Farhan Akhtar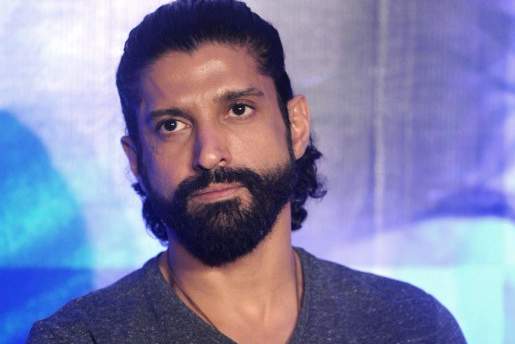 Farhan Akhtar had it tough not just because he sustained a rather painful elbow injury recently while shooting for an action scene. The actor was not allowed to have pain-killers which meant ice-packs were his only solace.
10. Sonam Kapoor
Another actress who was injured while trying out a dance move. But the bad turn came for Sonam Kapoor not because she is clumsy but because the lehenga she was wearing was. Or rather, it was way too heavy as a result of which she tripped. The less-than-desirable event happened while she was shooting for the movie, Prem Ratan Dhan Payo.
11. Arjun Kapoor
Though he was diagnosed with a prolapsed cervical disc when shooting for Tevar the trouble actually began for Arjun Kapoor two films before that-when he sustained a back injury while shooting for Gunday. Sparing not much mind to it, Kapoor went on and shot for his next film which was Finding Fanny. By the time he had to get active for Tevar he was diagnosed with a cervical disc.
12. Hrithik Roshan

The 42-year-old Bang Bang star had a fall and tore a ligament, which will take few weeks to heal. "Had a lovely fall today (Saturday). Tore a ligament. Curious bout how I'm going to have a fun time healing and working next few weeks. #imagination #makeitwork," Hrithik tweeted.
12. Amitabh Bachchan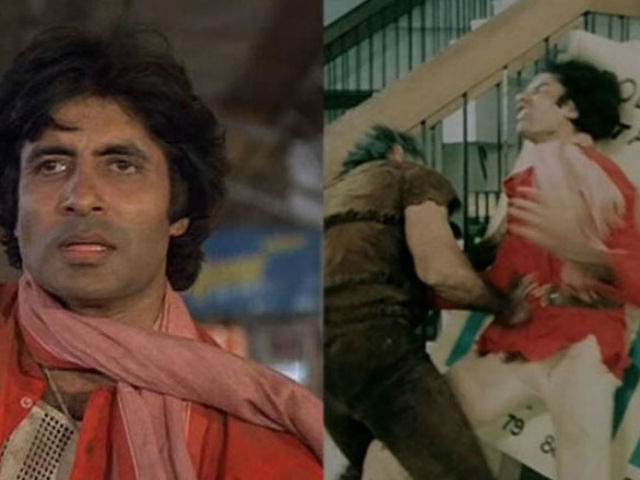 The list is incomplete without the Coolie incident which almost took Amitabh Bachchan's life. Years later he tweeted: "I was about to die but your prayers kept me alive. This debt I can never repay"
It'd be kinda disappointing if a movie in which an actor sustains injury gets bombed in the box-office. That would surely be adding insult to the injury, literally. We certainly hope that things like that happen as little as possible. After all, we don't want our actors to be demoralized. We want them to be always in their best form when they're on-screen. So that when we walk into a movie hall, they can entertain us and act as a salve to the injury of stress we sustain in our daily lives.