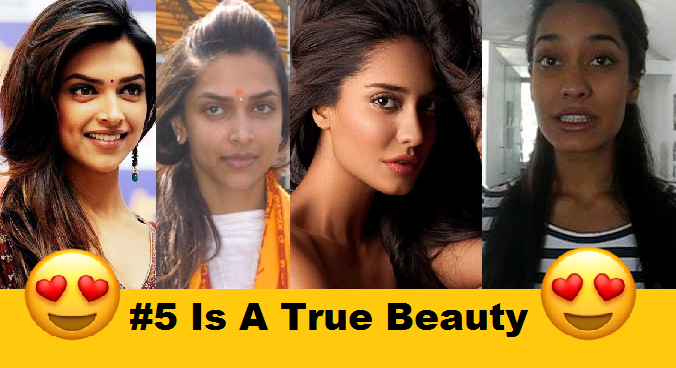 15 Bollywood 'Beauties' Who Look Totally Different Without Makeup!!!
Bollywood is largely symbolic of larger than life dreams and glamour. It brings to the country the latest in fashion trends and the women who star in the movies carry the onus of always having to look like divas. While most of them do this rather effortlessly, there are few Bollywood beauties who manage to carry themselves with style and grace minus the makeup, take a look at these 10 Bollywood actresses who look great even without makeup:
1. Katrina Kaif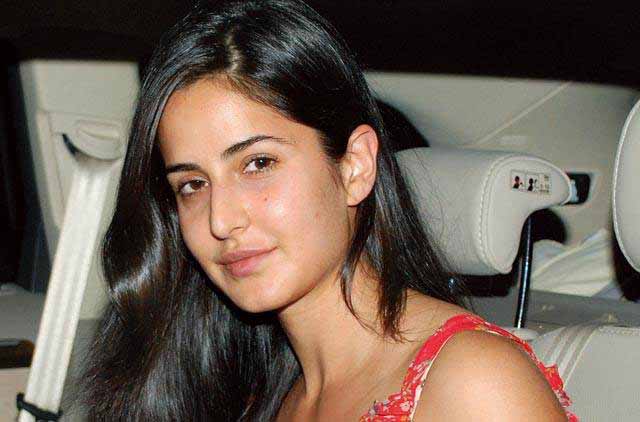 The beauty of mixed lineage loves to look casual and doesn't bother about having to cake up in the constant media glare. She looks great without makeup and proves herself time and again as a true beauty!
2. Shraddha Kapoor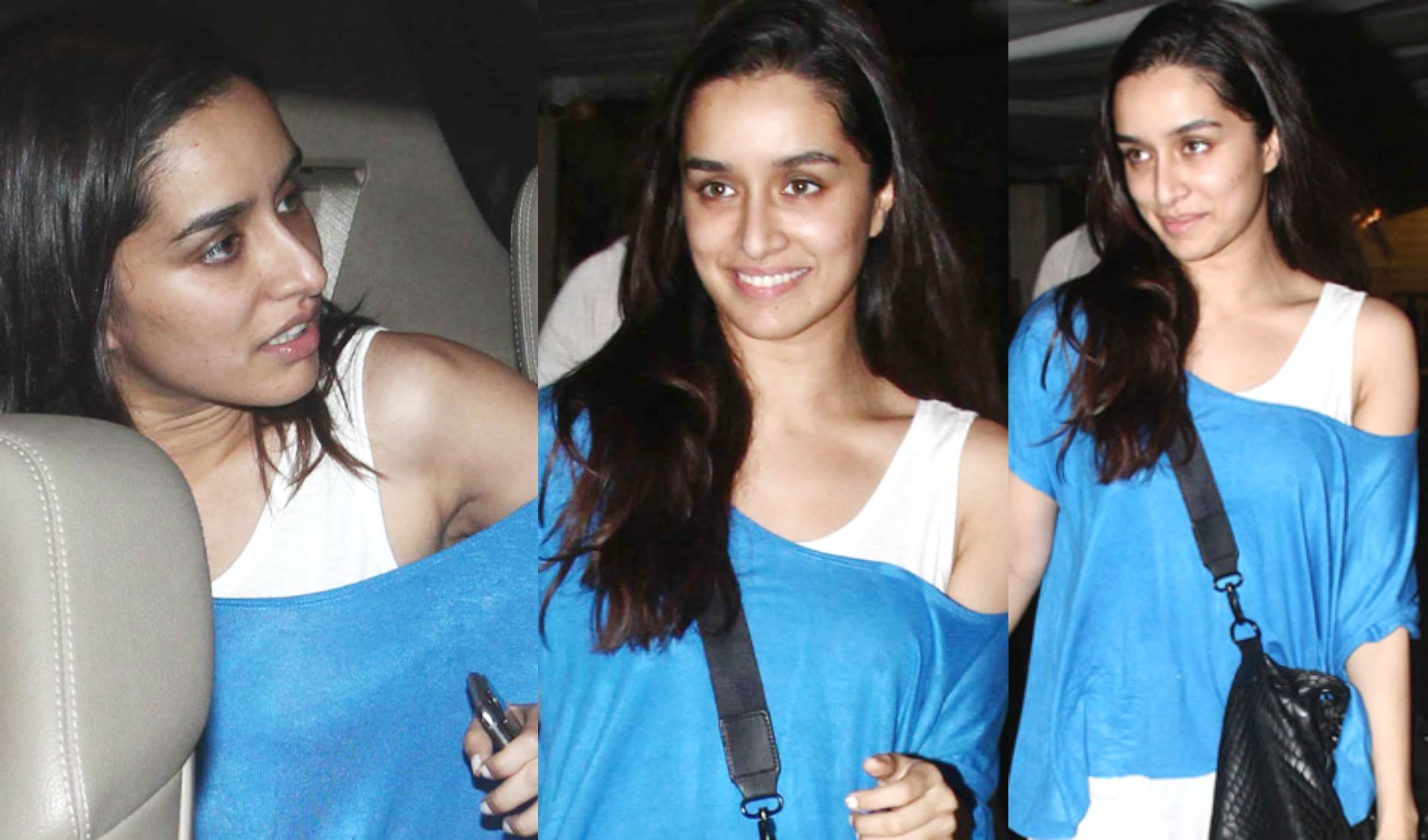 Shraddha Kapoor has been pretty right from her younger days. Her pictures as a baby floating on the internet has only verified the fact that Shraddha Kapoor has always looked beautiful and doesn't need makeup to look great! A lot of people want to see Shraddha Kapoor without makeup, the answer is pretty obvious, gorgeous.
3. Alia Bhatt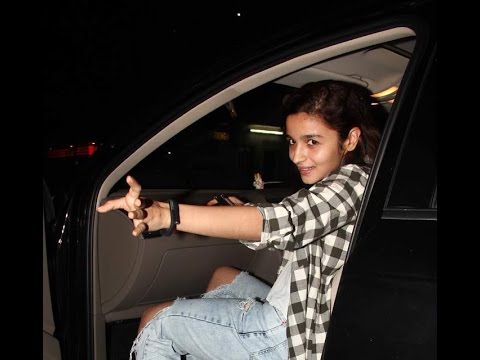 One of the youngest actors in Bollywood, she has already done many a successful film and critics have praised her for her excellent acting. She is also making popular the de-glamorised look with her appearances in public sans makeup.
4. Deepika Padukone

Deepika Padukone the reigning queen of Bollywood looked stunning in her most recent release Piku where she appears with nearly no or minimum makeup. She does look great these days no matter what she does! How does this diva manage it!?
5. Yami Gautam

It is ironical that the poster girl for the Fair and Lovely commercials actually looks pretty great without makeup. She doesn't need Fair and Lovely and certainly not the layers of makeup. She sure is a natural beauty.Yami Gautam was born in a Himachali family in Bilaspur, Himachal Pradesh and was brought up in Chandigarh. Gautam made her Bollywood debut with the film Vicky Donor. Upon release, the film was a critical and commercial success, and Gautam gained positive reviews for her performance. And she is sure pretty.
6. Diana Penty

Diana Penty charmed us with her girl next door performance in Cocktail. And we have been looking forward to seeing more of this talented beauty. She makes casual appearances in the media choosing functionality over glamour and we think she looks great!
7. Nargis Fakri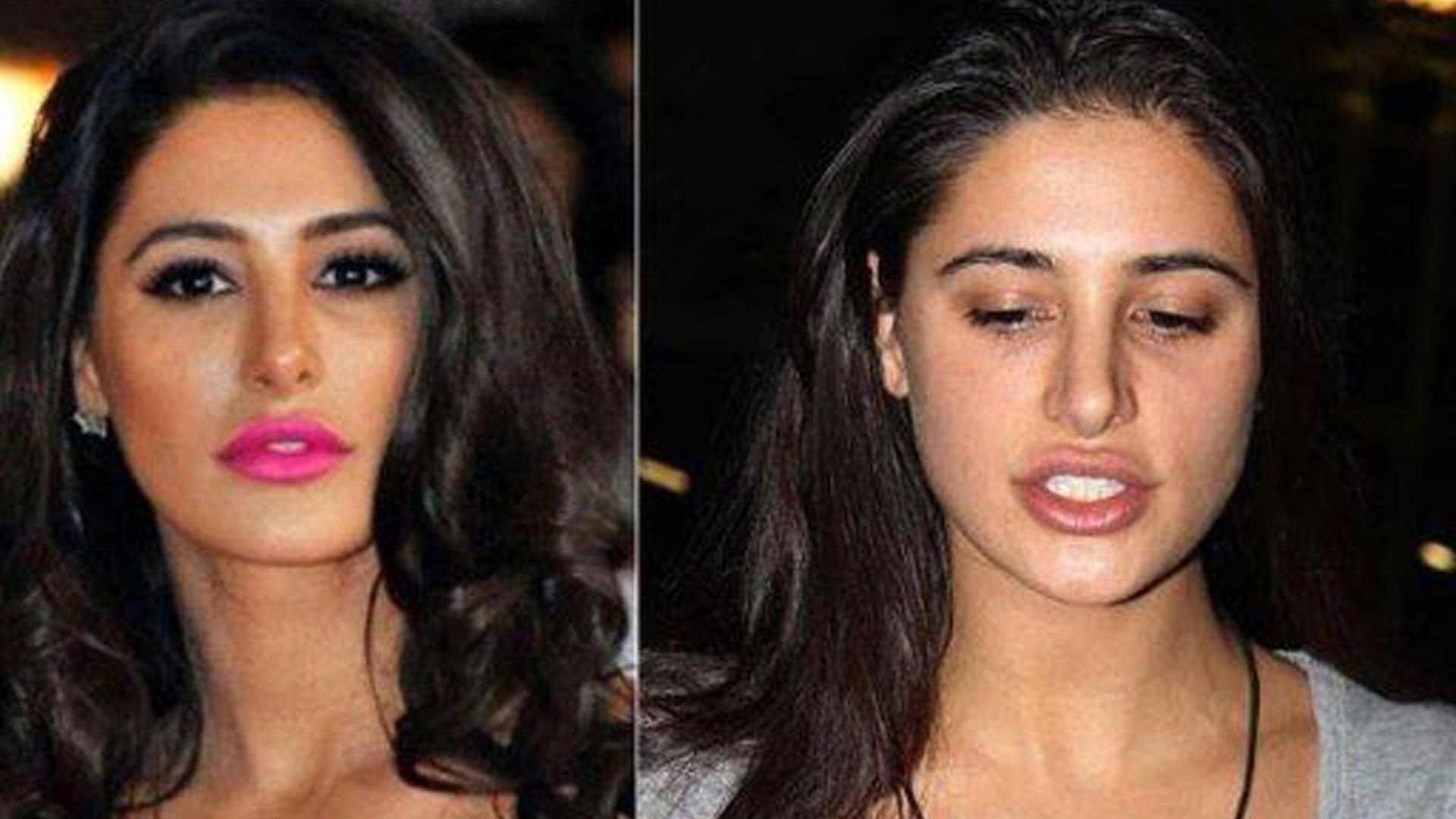 The lady who looks far younger than she actually is stole our hearts by portraying the innocuous Kashmiri girl in Rockstar. She is also among the few women in Bollywood today who looks great with or without makeup. Take a look for yourself!
8. Sonam Kapoor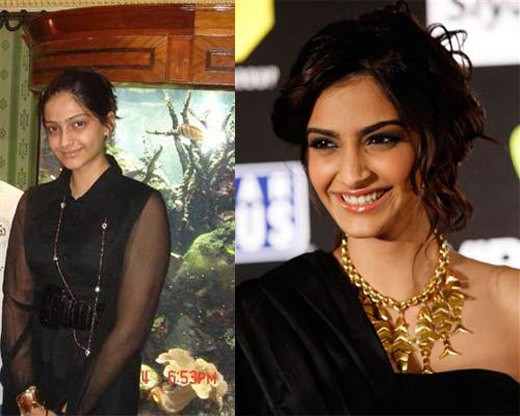 Sonam Kapoor is known as the fashionista of Bollywood. She is always seen rather glamorously dressed and with the perfectly applied makeup, which is exactly why she surprised us with her portrayal of the village belle in Bhaag Milkha Bhaag and boy does she look lovely!
9. Lisa Haydon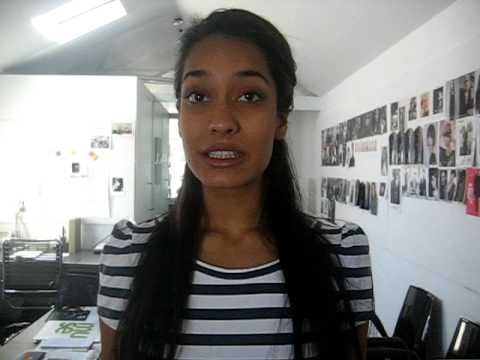 Considered one of the sexiest heroines in Bollywood, she charmed us with her role in Queen. She is great looking in person and carries herself confidently even without makeup. Well, looks like she definitely can afford to do so!
10. Aishwarya Rai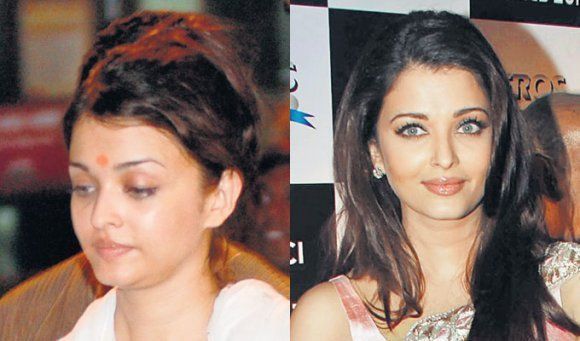 One of the most popular divas of Indian cinema and someone who represents Indian beauty and fashion on a global front, Aishwarya Rai Bachchan looks more beautiful sans makeup.
11. Kareena Kapoor Khan

Kareena Kapoor is the daughter of actors Randhir Kapoor and Babita, and the younger sister of actress Karisma Kapoor. After making her acting debut in the 2000 war film Refugee, Kapoor established herself in Hindi cinema with roles in the historical drama Aśoka, and the blockbuster melodrama Kabhi Khushi Kabhie Gham. Married to actor Saif Ali Khan, Kapoor's off-screen life is the subject of widespread coverage in India. She has a reputation for being outspoken and assertive, and is recognised for her contributions to the film industry through her fashion style and film roles.
12. Priyanka Chopra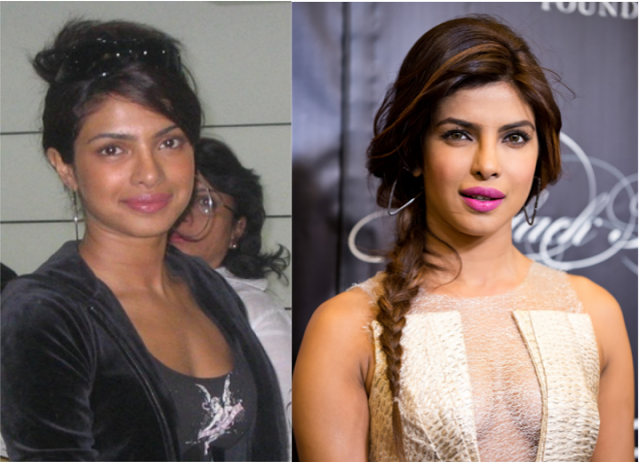 Born to a Punjabi family from Ambala. She was the winner of the Miss World pageant of 2000. In addition to her acting career, Chopra is noted for her philanthropic work, and was appointed as a UNICEF Goodwill Ambassador for Child Rights in 2010. She promotes various causes such as environment, health and education, and women's rights, and is particularly vocal about gender equality, and gender pay gap. Though she is reticent to discuss her personal life in public, her off-screen life is the subject of substantial media coverage. As a singer, she has released three singles. Chopra is also the founder of the production company Purple Pebble Pictures.
13. Anushka Sharma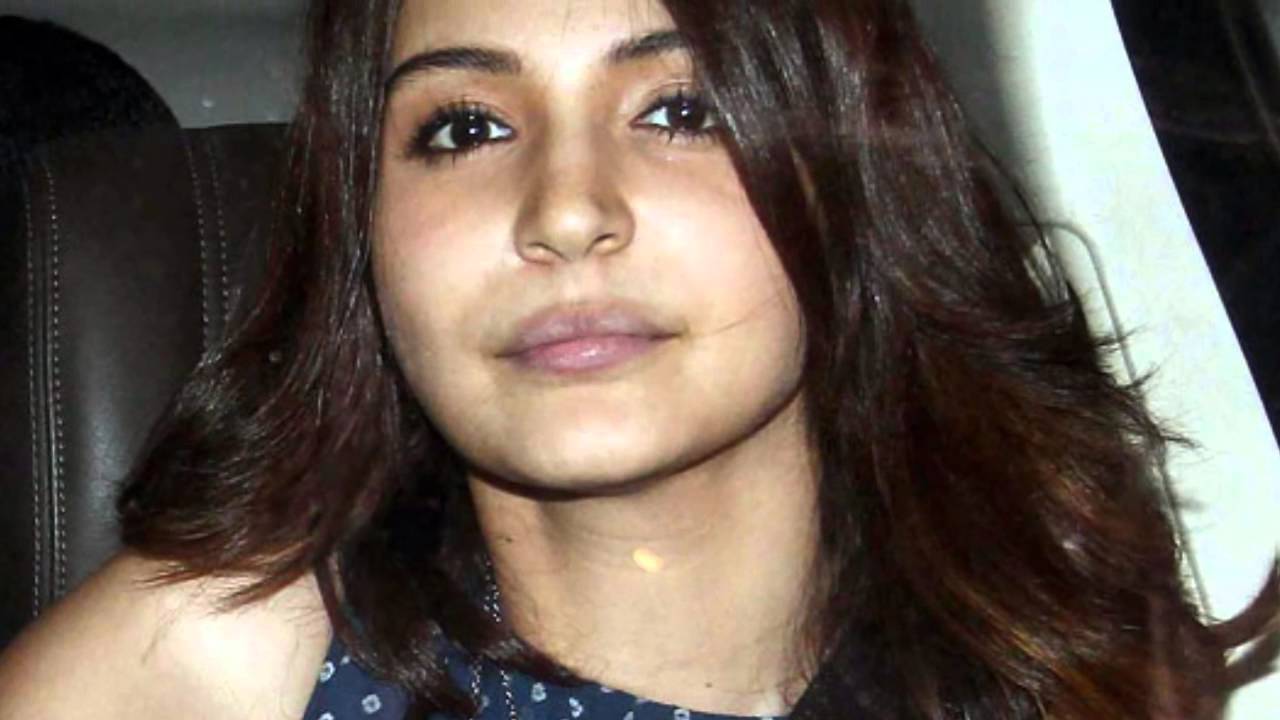 In addition to acting in films, Sharma is the ambassador for multiple brands and has an active social media presence. She also supports multiple charities and causes, including gender equality and animal rights. She and her brother are the founders of the production company Clean Slate Films.
14. Taapsee Pannu

After a short stint with modelling.Taapsee worked as a software professional and also pursued a career in modelling before becoming an actress.Taapsee made her acting debut with the 2010 Telugu film Jhummandi Naadam directed by Raghavendra Rao.
15. Kangana Ranaut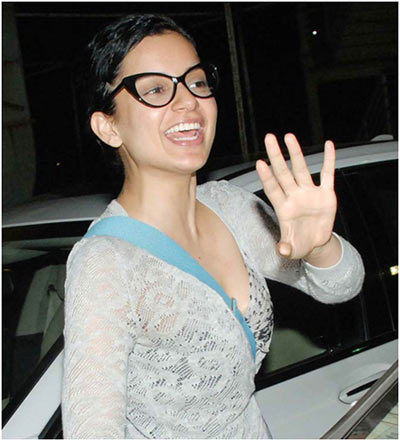 Born in Bhambla, a small town in Himachal Pradesh, Ranaut initially aspired to become a doctor at the insistence of her parents. Determined to build her own career path, she relocated to Delhi at age sixteen, where she briefly became a model.She has established a career in Bollywood and is one of the highest-paid actresses in India. Ranaut is particularly known in the media for expressing her honest opinions in public and is frequently credited as one of the most fashionable Indian celebrities.
Who do you think looks the best without makeup?