Bollywood is all about grandeur and fairytale romance! We have seen some iconic jodis on the silver screen who are related to each other in real life as well. No, we are not talking about reel couples who turned into real couples.
We are talking about the actors who romanced their sister-in-law on the silver screen. There are a few Bollywood actors who were paired either opposite their saali or their bhabhi. Most of the names in this list romanced each other on screen, much before they became relatives. Take a look at these jodis!
1. Ashok Kumar – Madhubala (Mahal & Howrah Bridge)
Indian cinema's most beautiful actress, Madhubala tied the knot with Kishore Kumar, younger brother of Ashok Kumar. Madhubala and Ashok Kumar shared the screen in Kamal Amrohi's mega hit, Mahal. The on-screen jodi of Ashok and his sister-in-law Madhubala was appreciated and they re-created their magic in Shakti Samanta's Howrah Bridge.
2. Raj Kapoor – Geeta Bali (Bawre Nain)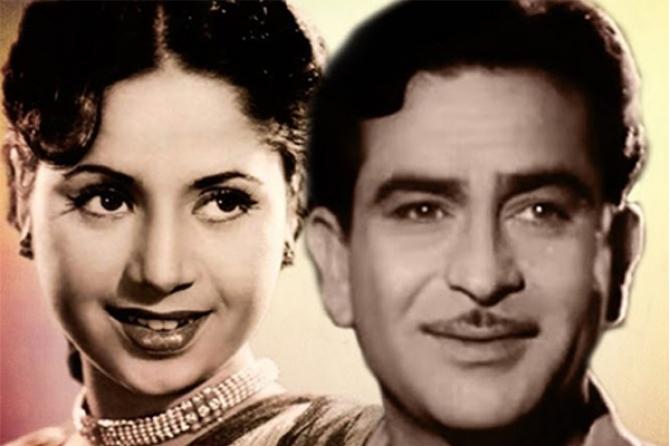 We all saw the sizzling chemistry of Raj Kapoor and Geeta Bali for the first time on silver screen in Kidar Sharma's Bawre Nain. This movie was Geeta Bali's gateway to stardom. She later became Raj Kapoor's bhabhi when she tied the knot with his younger brother, Shammi Kapoor in 1955.
3. Randhir Kapoor – Neetu Singh (Dhongee, Heeralal Pannalal, Kasme Vaade)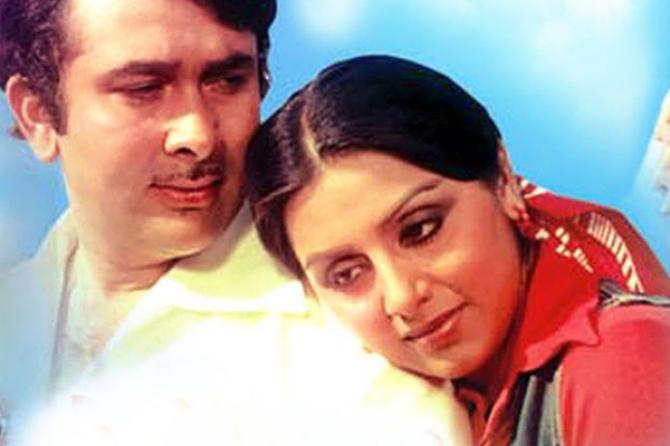 Years before Netu Singh became Neetu Kapoor, she starred in a few movies with Rishi's elder brother, Randhir Kapoor. In fact, her debut film, Rikshawala was opposite Randhir. This hit brother-in-law and sister-in-law jodi did five films together. The beautiful lady also did a lot of films with her husband, Rishi and they were considered one of the most romantic jodis of Bollywood ever.
4. Rajesh Khanna – Simple Kapadia (Anurodh)

Superstar of Bollywood, Rajesh Khanna launched his wife Dimple Kapadia's younger sister, Simpl Kapadia in the movie Anurodh. To ensure the success of the film, he starred in the movie himself. He desperately wanted this Shakti Samanta directed film to be a box-office hit. The movie turned out to be a big flop as their chemistry didn't create any magic!
5. Naseeruddin Shah – Supriya Pathak (Masoom)

One of the finest actors of Bollywood, Naseeruddin Shah romanced his sister-in-law, Supriya Pathak in Masoom. They also shared the screen in films like Bazaar and Mirch Masala. Although when they did their first film together, Naseeruddin was not married to Supriya's elder sister, Ratna Pathak.
6. Anil Kapoor – Sridevi (Mr. India, Lamhe, Judaai, Roop Ki Rani Choron Ka Raja)


One of the blockbuster jodis of all time is that of Anil Kapoor and Sridevi. They romanced each other in almost 14 films, the first being superhit film Mr. India. Their sizzling chemistry in movies like Lamhe and Judaai was much loved by the audience. They did a lot of films together, before Sridevi became Anil's bhabhi after marrying Boney Kapoor.
7. Saif Ali Khan – Karisma Kapoor (Hum Saath-Saath Hain)


Saif and Kareena are one of the iconic real couples of Bollywood. In 1999, Saif romanced his saali Karisma Kapoor in Rajshri Productions' Hum Saath Saath Hain. Their chemistry in this family drama was loved by both audience and critics. After 13 years of this movie, Saif married Karisma's darling sister, Bebo.
8. Ajay Devgn – Rani Mukerji (Chori Chori & LOC – Kargil)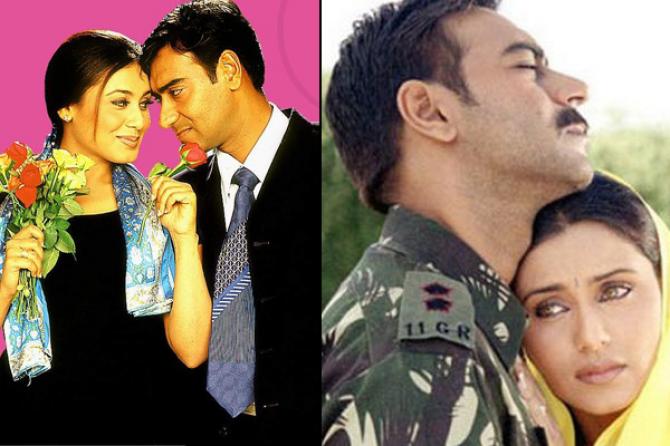 We all know that Rani and Kajol are first cousins. Kajol's husband, Ajay Devgn romanced his sister-in-law, Rani in comedy film Chori Chori and JP Dutta's war film, LOC-Kargil. Although their chemistry was loved by all, but both the movies bombed at the boxoffice.
9. Uday Chopra – Rani Mukerji (Mujhse Dosti Karoge!)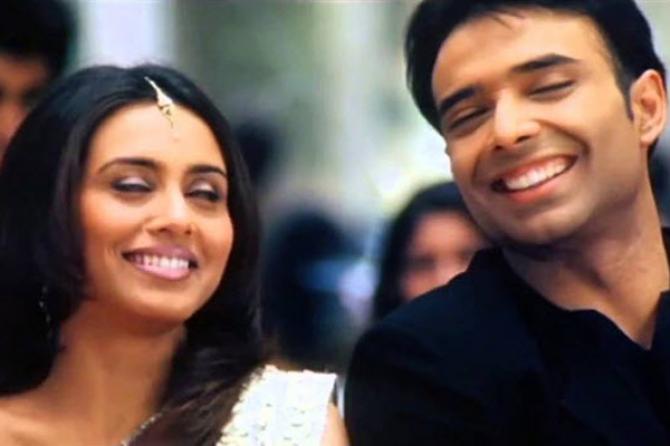 We all know that Rani Mukerji is now Mrs. Aditya Chopra. Years ago, in 2002, Rani Mukerji was romantically paired opposite her now devar, Uday Chopra in Mujhse Dosti Karoge. The movie wasn't a very big hit, but we loved them in one frame on the silver screen. Although Uday doesn't get married to Rani in the end, but we love them in the song Sawali Si Ek Ladki.
So, out of these 9 reel couples, whose chemistry do you love the most? Which one is your favourite brother-in-law – sister-in-law jodi? Do share your views with us in the comments section below!
Original Article Source : BollywoodShaadis