Businessman Bruce Cucchiara was assassinated in an apartment complex's parking lot, shocking the people of New Orleans, Louisiana. Despite the fact that he was killed in the open, the inquiry was hindered by a lack of witnesses. Additionally, according to sources, the victim was looking at investment properties nearby at the time of the murder. Season 5 of the podcast "Counterclock" details the gruesome killing and even details the investigation that was conducted to learn more about what happened. Let's explore the specifics and learn more, shall we?
How Did Bruce Cucchiara Die?
Bruce Cucchiara, a local of St. Tammany Parish in Louisiana, was a devoted father of two and well-liked by his neighbours. He was remembered by those who knew him as a loving, caring, family-oriented person who always put his loved ones first. In addition, Bruce had a reputation for being kind to those in need and for getting along well with most people. He reportedly worked for the Riecke family in Covington, Louisiana, according to reports.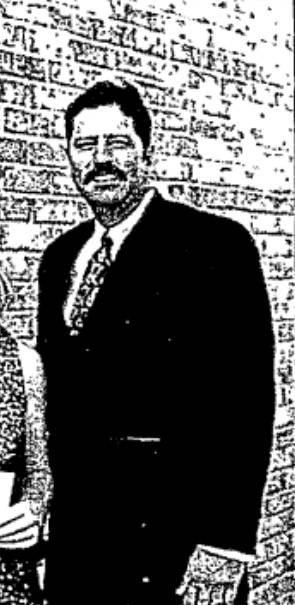 Prior to this, Bruce held prominent roles including President and CEO of Resource Bank and Chief Financial Officer of the real estate development firm SECO. In addition, the father of two was active in neighbourhood baseball and basketball coaching and had a particular spot for baseball. Since Bruce was so well-liked by his neighbours, nobody could understand why someone would want to kill such a kind man. Sources claim that on April 24, 2012, he received a call notifying him about a potential investment property in Lafayette, Louisiana.
By 8:00 AM, Bruce had arrived at work. He responded to a few emails and a call from his colleague Glen Angus before leaving for the Mark VII apartment block. According to reports, he arrived at the apartment complex about 9:30 AM and spoke with the building manager about the visit. Bruce was shocked to learn that the address was wrong and that no one had been told of his visit. Around 10:14 AM, as he was returning to his car after being unable to understand the situation, he was shot dead at close range.
Upon their arrival, emergency personnel discovered Bruce lying on the ground with blood surrounding him. Investigators discovered bullet wounds in addition to the victim's death, which was quickly confirmed by a preliminary medical assessment. Later, an autopsy determined that Bruce Cucchiara was killed by a handgun shot at close range. But to the surprise of the authorities, not even a single bullet casing was discovered at the crime scene.
Who Killed Bruce Cucchiara?
The original investigation into Bruce Cucchiara's murder was difficult because there were no witnesses or leads available to the authorities. Authorities examined the area around the parking lot as well as the crime site in detail, but to no effect. The victim's body wasn't even surrounded by a bullet casing, and there didn't seem to be any witnesses to the crime. The victim's acquaintances were baffled as to why someone would wish to kill the businessman, and the building manager Bruce had previously spoken to insisted he hadn't seen anything.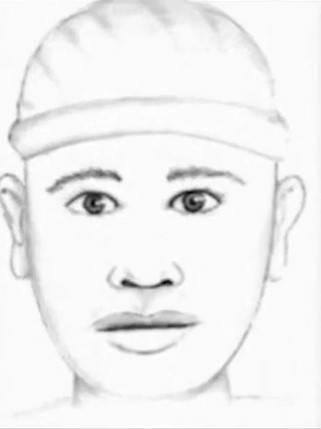 Because there were no leads or obvious suspects, the inquiry got stuck for a while. The day of Bruce's murder, the police learned via their investigation that he had two phone conversations with his friend Glen Angus, the second of which concluded just before the fatal shot. When questioned, the latter, however, defended his innocence and said he was unrelated to the murder. However, not long after the event, Bruce's cell phone was discovered to have been stolen, and the police were alerted when the victim's Apple account was attempted to be accessed using an incorrect password.
Even nevertheless, this lead came to a halt, and the murderer was still at large. However, roughly two days after Bruce was shot, authorities were able to draw a potential suspect and start disseminating it to the public. They thought the man they were looking for was six feet tall, clean-shaven, and in his mid-20s. He was also described as sporting an all-black ensemble with a hood over his head. Unfortunately, the alleged suspect has never been located or taken into custody, but the police are still optimistic that the investigation will be successful.
However, according to accounts, Bruce was the subject of five insurance claims totaling between $1 million and $2 million in the years after his passing. Naturally, when the case went unsolved for a while, his daughter Caitlin Picou and her brother decided to do their own inquiry. In 2019, she reported that a new detective had taken over the probe and said, "The inquiry has been quite aggravating. A third fresh detective has joined the investigation. It just doesn't seem plausible that it was a robbery gone awry based on the details. It appears that our father put it up more than anything else.
Even more, Caitlin indicated that the investigators had rekindled their interest in speaking with Glen Angus. The case made no more progress after then and has since lain dormant. Officers still view the case as being under investigation, and they are allegedly looking for Richard Chambers and Joyce Whitfield, who may be in possession of crucial information. Bruce's children, meantime, are determined to figure out what happened and won't let up until their father receives the punishment he deserves.
Being a binge-watcher himself, finding Content to write about comes naturally to Divesh. From Anime to Trending Netflix Series and Celebrity News, he covers every detail and always find the right sources for his research.