Dazai outwits Fyodor in the perilous game of deaht in "Bungo Stray Dogs" season 5 episode 8 titled "Land of Inhuman Demons (Part 1)" with the aid of a prisoner with the ability to halt time. In the meantime, Teruko betrays Atsushi by capturing him in order to learn more about him. As Tetcho works to prevent Kenji from saving Atsushi, the latter eventually reveals his threatening side because he couldn't stand the thought of his friend being tortured. Aya desperately tries to get away from the airport with Bram and comes up with a clever scheme. 'Bungo Stray Dogs' season five episode eight's conclusion is explained in detail here. SPOILERS AHEAD!!
Bungo Stray Dogs Season 5 Episode 8 Recap
Things seem to be improving for Atsushi and his companions after he is able to persuade Teruko to attempt working with the Detective Agency. However, this optimism is fleeting because Teruko soon attacks and renders Atsushi helpless. Tetcho is then warned to keep the other detectives away from her because she is going to torture him. When it is implied that the Hunting Dogs may employ torture, Kenji becomes extremely furious and displays his threatening side.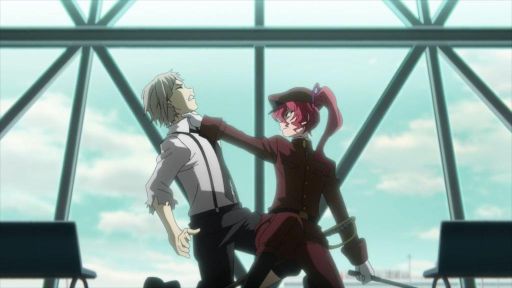 Tetcho is viciously beat up by Kenji after being overpowered by his ominous strength. Kenji finally cools off and offers to aid in the search for Jouno as the Hunting Dog accepts fate and gets ready to die. In the meantime, Dazai successfully corners Fyodor and Nakahima. It seems that he struck a deal with a talented felon at the Meursault jail who has the ability to halt time.
Bungo Stray Dogs Season 5 Episode 8 Ending: What is the Holy Sword Sorslevni? Are Aya and Bram Caught By Akutagawa?
Aya is still looking for a secure hiding location at the airport for her and Bram-chan. Eventually, her quest leads her to the underground parking, where she discovers a large number of cargo trucks. Aya picks one and hides within it. Bram-chan eventually asks about her strategy since he is interested. The airport, according to Aya, contains a lot of shops. The type of trucks they are now hiding are frequently used to transfer goods in and out. She claims that because there are guards at every door, it is nearly impossible to flee without being seen.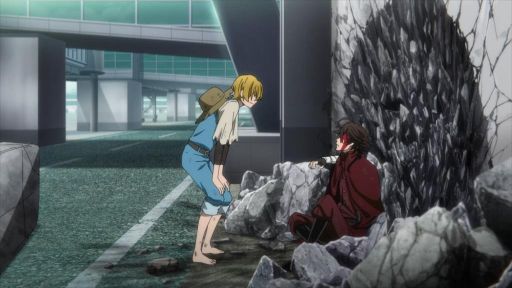 Aya believes it would be wiser in such a circumstance to simply hide inside one of the delivery trucks and wait for it to leave. She claims that the zombified guards won't be able to thoroughly inspect every truck and will frequently solely be focusing on the drivers. The sword that was used to impale Bram-chan's head continues to intrigue Aya. She wants to attempt to think of a solution to get rid of it. If she succeeds, Bram declares in a casual and arrogant manner that he will conquer the world.
Bram explains that the blade was actually once a man with exceptional abilities when Aya presses the matter further. He transformed his body into metal at the moment of his death, which was used to manufacture the sword. It's interesting to note that the gifted person's talents persisted even after his passing. It is the capacity to combine physicality with aptitude. The brilliant men have the ability to combine the two despite the fact that they are on distinct worlds. Then, as he turns to face the blade, Bram declares that the super talent that has stabbed him surpasses all natural laws.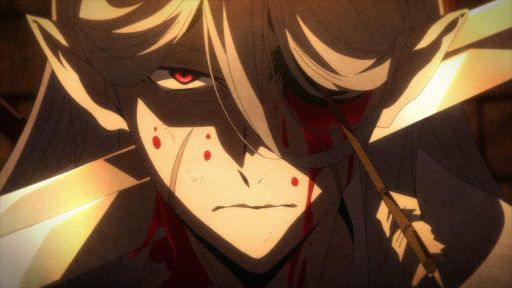 In Bram's head, the sword's tip takes root. A sacred seal, meanwhile, is put on the hand holding the blade. Only Fukuchi currently has influence over Bram because he currently holds the holy seal. Interestingly, he also admits that he had previously been impaled by a sword. The vehicle in which they are seated is abruptly split in half, with its upper body being thrown into the air. Akutagawa shows up there as Aya and Bram try to comprehend what has happened. They appear to have no chance against someone like Akutagawa because Bram-chan is defenceless and Aya lacks any unique abilities.