Byron Smith prepared himself with a.22 calibre pistol and fired at the intruders as they entered the basement after realising they were breaking into his home. The intruders, Haile Kifer and Nick Brady, did not constitute a threat, as later demonstrated by audio recordings and CCTV cameras, and he essentially executed them after leaving them hurt on the floor. The documentary "Dateline: Secrets Uncovered: Trouble at the 7-11 Ranch" details the horrifying double homicide and shows how the homeowner was eventually apprehended by the law. We can tell you where Byron Smith is right now if the specifics of the crime have piqued your interest.
Who is Byron Smith?
Living in Little Falls, Minnesota, Byron Smith led a peaceful life. He was a well-behaved neighbour who, according to those who knew him, largely kept to himself and had a small circle of close friends. However, Byron interacted peacefully with everyone around him, and nothing about his demeanour stood out as unusual. He was even known to take part in neighbourhood gatherings and lend a hand to those in need. According to reports, Byron's home was burgled several times in the days before Haile and Nick were killed.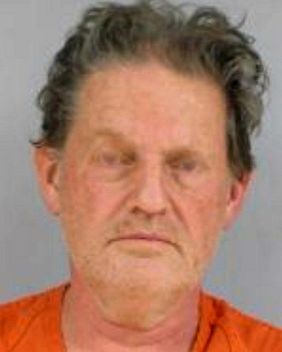 Despite the homeowner's suspicions that Nick was responsible for the break-ins, there was no proof linking the adolescent to the crime, making it difficult for the former to take the necessary steps. Whatever the case, he was determined to apprehend the robbers and make them pay. It's interesting to note that on November 22, 2012, Byron had a hunch that Haile and Nick would attempt to enter his home. In order to give the teenagers a false sense of security, he removed all the lightbulbs, prepared an audio recording device, and even drove his car to his neighbor's house.
However, in truth, the homeowner had concealed a.22 calibre revolver in his basement and had armed himself with it. He heard Nick enter via the top-floor window and then descend from where he was hidden. However, Byron made himself known when the youngster entered the cellar and shot Nick many times. He stood over the injured 17-year-old and shot him in the head before carrying the body away after he had fallen to the ground from his wounds. After Nick was killed, Byron went upstairs and then came back to his place in the basement.
Soon later, Haile called out for her cousin, but Byron quickly put her down. She was terrified by her wounds and appeared to be pleading with the homeowner to spare her life, according to the CCTV footage and audio recording, when he shot her under the chin and stacked her body on top of Nick's. The bodies were subsequently cleaned up and kept in a cupboard until Byron called the police on November 24, 2012. When first responders arrived at the scene after learning of the double homicide, they discovered Haile and Nick's bodies stacked on top of one another with blood pooled underneath.
The victims appeared to have been shot at first appearance, but an autopsy revealed that both Nick and Haile had been hurt before the murderer shot them both dead at close range. Surprisingly, when pressed, Byron stated he didn't regret killing the invaders and appeared unfazed by the scenario. Instead, the homeowner stated he killed the adolescent because he was afraid of being attacked and even claimed Haile made fun of him when he first hurt the woman.
The audio recording device and the CCTV footage that had been hiding in the residence were soon discovered after a thorough investigation. The authorities discovered after listening to the recordings that many of Byron's claims were untrue because the adolescents never threatened him. On top of that, they found out he had made up the story that Haile had made fun of him because she was plainly shocked on the recording. So, after thoroughly examining the evidence, law enforcement detained Byron and accused him of murder.
Where is Byron Smith Now?
When Byron Smith was brought before the court, he entered a not guilty plea and stated that he was defending his property from invaders. Minnesota does permit homeowners to use lethal force, but this does not allow for indiscriminate killing in the absence of a real threat.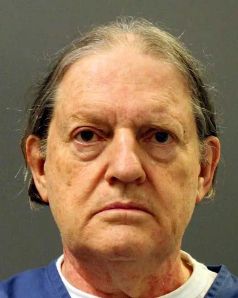 After being found guilty on two charges of premeditated first-degree murder and two counts of second-degree murder, Byron was given a life sentence without the possibility of parole in 2014. In the years that followed his sentencing, Byron attempted to have his conviction overturned, but the courts denied his pleas. In Oak Park Heights, Minnesota's Minnesota Correctional Facility-Oak Park Heights, he is still detained as a result.
Our Team DCS includes 5 different writers proficient in English and research based Content Writing. We allow them and encourage them to follow the Entertainment news all day long. Our posts, listicles and even the exclusives are a result of their hard work.