Between 2003 and 2004, Scott Lee Kimball, one of the worst serial killers in American history, terrorised the state of Colorado. Although he began with small-scale, non-violent crimes, LeAnn Emry's murder in January 2003 marked his first major crime. Surprisingly, the police apparently declined to conduct a comprehensive investigation into the slaying, which resulted in a string of murders up to his capture in 2006. The documentary "20/20: Rocky Mountain Horror" details the horrific killings and follows the case that led to the capture of the serial killer. If you want to learn more about Scott and his victims, we can help.
Who Were Scott Lee Kimball's Victims?
Through her brother, Steve Holley, who was his cellmate while serving time for a bank robbery at Englewood, Scott Kimball got to know LeAnn Emry. Despite reports that she was associated with individuals who frequently engaged in drug misuse and small-time criminal activity, she only started working with Scott in 2002 after he started using her as a pawn in a number of financial frauds and credit card theft schemes. LeAnn was totally dependent on Scott at the time because Steve was in solitary confinement, and she even went on business trips with him through four different states while they stole checks to make money.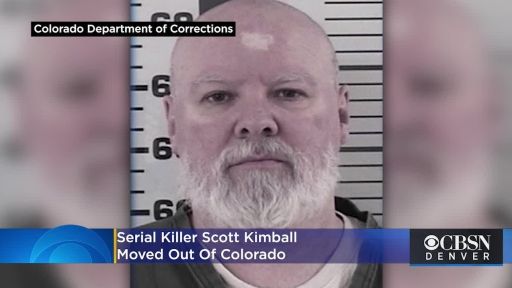 LeAnn maintained in touch with her sister and even mentioned approaching danger despite the fact that her parents were aware of her trip to Mexico. Nevertheless, on January 29, 2003, she was last seen leaving a hotel in Grand Junction, Colorado, and Scott reportedly claimed he brought her to Bryson Canyon before shooting her dead. Around 2002, he also made contact with Jennifer Marcum in an effort to recruit her into one of his financial crimes. Scott offered her the chance to oversee some of his coffee shops in Seattle, and Jennifer, a 25-year-old high school dropout who lived with her kid in Denver and was in need of a job, eagerly accepted.
However, after moving to Seattle, Jennifer seemed to vanish into thin air, and it was the last time anyone ever saw or heard from her. Her cell phone also stopped working in the days that followed, and her car was discovered abandoned in the parking lot of Denver International Airport. According to further reports, the car was abandoned on February 18, 2003, and Jennifer hasn't even tried to get in touch with her kid since. Scott Kimball first got to know Lori McLeod, who would later become his wife, in January 2003. Her 19-year-old daughter from a previous marriage, Kaysi McLeod, resided with her and was working towards recovery from a meth addiction.
Despite having previously been accused of credit card theft, reports state that the adolescent was making changes in her life and even worked part-time at a nearby tube. However, Kaysi abruptly vanished in August 2003 when Scott was allegedly on a hunting expedition. He even pledged to utilise his FBI connections to look for her upon his return, but Lori started to doubt her husband after discovering her daughter's work schedule in his possession. In addition, Scott's possessions included Kaysi's work uniform and personal datebook, and her boyfriend insisted that she was last seen leaving a motel room with Scott.
It's interesting to note that Scott was allegedly linked to the disappearance of Terry Kimball, his uncle. The latter was residing with him and Lori in 2004 when he vanished without a trace. Soon after the abduction, she even remembered seeing a couch with a blood mark on it, but Scott claimed his uncle had won some money in a lottery and had moved to Mexico with a stripper. Although this explanation was very hazy, the authorities ultimately linked Terry's nephew to some mysterious charges on his credit card. Once the serial killer led investigators to his remains, his death was determined to be real.
How Many People Did Scott Lee Kimball Kill?
In Jackson County's Routt National Forest, a hunter discovered human remains in 2007, according to information provided to the police. They were made up of a single human skull that matched Kaysi McLeod perfectly, giving the detectives power over Scott. Therefore, after he was apprehended for his prior financial crimes, detectives made him a deal: if he cooperated with investigators in recovering the bodies of his other victims, he could admit to second-degree murder. LeAnn Emry and Terry Kimball's remains were later discovered thanks to Scott, but Jennifer Marcum's body was never located.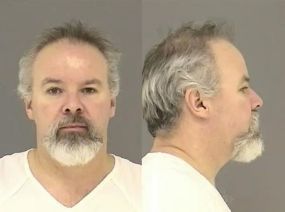 Ultimately, Scott Kimball admitted guilt to four counts of second-degree murder even though the FBI and several others believed he had killed many more people. The body of Catrina Powerll, who was murdered, was discovered in Westminister, Colorado, in January 2004. He was actually the main suspect in the case. After the bodies of eleven people were discovered buried close to Albuquerque, New Mexico, in 2009, Scott was even suspected of being involved in the West Mesa killings. However, readers should be aware that he has never been accused in either of these two cases, and according to official records, the serial murderer killed four people before being apprehended.
Our Team DCS includes 5 different writers proficient in English and research based Content Writing. We allow them and encourage them to follow the Entertainment news all day long. Our posts, listicles and even the exclusives are a result of their hard work.