Late in 2001, a 3-year-old daughter with duct tape around her face and an elderly couple named Carmen Quiones and Ruben Frederick were discovered in an East Harlem apartment with $15,000 in cash. The cops had to reevaluate whether or not this was just a burglary case after discovering a sizable amount of cash at the crime site.
The 'Horror in Harlem' episode of 'The Perfect Murder' on Investigation Discovery provides us a thorough account of what happened in the couple's flat that resulted in their deaths and the investigation that followed. We've got your back if you're curious to find out more about the offenders and their present whereabouts!
How Did Carmen Quinones and Ruben Frederick Die?
Amy de Jesus' mother Carmen Quinones, who was 51 years old at the time of her passing, was also the grandmother of Amy's daughter Ashley Dorsley. She was a landlady who had an apartment in East Harlem with her fiance, Ruben Fredrick, who was 60 years old at the time of the murder. Carmen and Justino De Jesus, her ex-husband, were joint proprietors of the Brownstone.
The relationship between Carmen and Justino and their new partners seemed to be rather difficult. For example, Maria DeJesus, Justino's 57-year-old wife at the time, was said to be envious of Carmen and enraged that he still had to co-own the property with his ex-wife. On December 1, 2001, Carmen, Ruben, and Ashley, the former's granddaughter, arrived in the afternoon. As a result, Amy, her daughter who is three years old, started ringing the flat.
No one answered, which shocked Amy. After some time, Ashley reportedly answered the phone and said, "Grandma's on the floor and can't get up." Amy quickly called 911 and requested that officers get to the flat as soon as possible. Around 7:30 p.m., when the police arrived at the flat, they discovered Carmen and Ruben dead from knife wounds on the living room floor, together with the $15,000 cash that had not been touched, and Ashley who had a bloody bruise on her arm.
Who Killed Carmen Quinones and Ruben Frederick?
The police recorded the scene of the crime, searched for any useful pieces of evidence, and spoke with inhabitants of the building as well as the neighbourhood after taking Ashley, who was 3 years old at the time, to the hospital for treatment. The police thought that this murder case was not an accident but rather was planned by someone the victims knew, despite the fact that several other homicides had occurred in and around NYC at roughly the same time.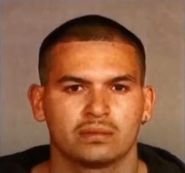 According to the couple's autopsy report, they may have been stabbed more than 20 times. Only a week or so after Carmen and Ruben's murders, the police were able to connect and prosecute two Bronx males with the crime because of the cell phone data. Rafael Rios, age 42, was detained at his Bronx residence, but Raymond Mundo, age 27, was apprehended just hours later in Connecticut despite attempting to elude law enforcement by stealing a car.
The police learned that Rafael Rios and Raymond Mundo were hitmen who had been hired by none other than Carmen's ex-husband's current wife Maria DeJesus just as the murder case appeared to have been solved. She reportedly contacted Rafael Rios to carry out the $15k task because she wanted Carmen completely removed from her husband's life. Sal Duarte and Javier Perez were employed as their getaway drivers and lookouts, while Rafael and Raymond are thought to have really killed Carmen and Ruben.
Where are Maria DeJesus, Rafael Rios, Raymond Mundo, Sal Duarte, and Javier Perez Now?
The first of the criminals to stand trial was Raymond Mundo, who was given a life sentence without the possibility of release in 2004. Javier Perez, on the other hand, admitted to assault in front of the jury and was given a 23-year prison term in 2005. On the other side, Maria DeJesus was found guilty of several counts of murder and conspiracy in 2006 after Rafael Rios and Sal Duarte testified against her. As a result, she was given a life sentence without the possibility of parole. Rios was given a 22-year prison term in 2006 after pleading guilty to murder, and Duarte was given a 12-year sentence after pleading guilty to manslaughter.
According to reports, Sal Duarte and Rafael Rios were released from prison in 2013 and 2023, respectively, and have since kept their personal lives quiet. Javier Perez, who is serving out his time in the Queensboro Correctional Facility, will be eligible for parole in 2026. In terms of Raymond and Maria, the former is incarcerated in Shawangunk Correctional Facility and the latter is incarcerated at Bedford Hills Correctional Facility; both are likely to spend the remainder of their lives behind bars.
Our Team DCS includes 5 different writers proficient in English and research based Content Writing. We allow them and encourage them to follow the Entertainment news all day long. Our posts, listicles and even the exclusives are a result of their hard work.