A Crime to Remember: Devil's Advocate on Investigation Discovery follows the sensational homicide investigation after Carol Thompson was brutally murdered in her Minnesota home in March 1963. The episode walks viewers through the sequence of incidents that happened about six decades ago and is frequently referred to as one of the most notorious crimes in Minnesota history. We have information for you if you're curious and want to learn more, including who the murderers were. This is what we do know.
How Did Carol Thompson Die?
Otto Swoboda and Antonia "Tonia" Valenta Swoboda welcomed Carol Ann Swoboda Thompson into the world on October 11, 1928, in Saint Paul, Minnesota. She had four young children, ranging in age from 6 to 13 as of March 1963, after getting married to renowned lawyer Tilmer Eugene Thompson of Saint Paul, Minnesota. She was, in many ways, the archetypal wife and mother of the early 1960s, according to a neighbour. They actually had everything, save for the front white picket fence.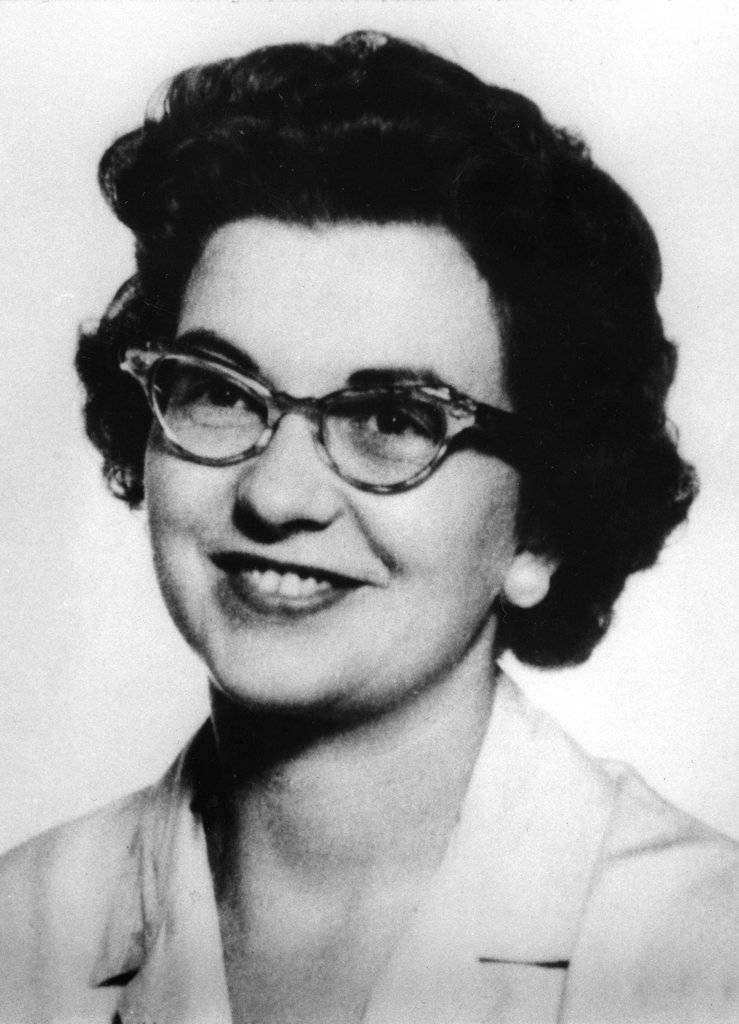 According to news reports, Carol participated actively in the Scouts and the Edgecumbe Presbyterian church, which was typical of stay-at-home mothers in those days. She had lots of friends who came to her extravagant coffee parties and played bridge with her. So, on March 6, 1963, it came as a surprise to Carol's next-door neighbour when she opened the door and saw Carol standing barefoot with blood streaming from her head and face. She was so bloody, according to reports, that "they didn't even know who she was." I have a knife in my throat, Carol gasped as she collapsed at their door. Man did it. He approached the door.
The attacker tied to drown Carol, 34, in the bathtub and hit her on the head with a piece of rubber hose, as shown in the television episode. He attempted to shoot her with his Luger pistol, but the gun malfunctioned when she survived those attempts. She was pistol-whipped and stabbed with a kitchen knife more than 50 times, causing severe facial injuries. Carol was carried to Ancker Hospital after she managed to scurry to her neighbor's house and knock for assistance. Three hours after the surgeons had removed a 3-inch knife blade from her throat, she passed away from her wounds.
Who Killed Carol Thompson?
In April 1963, according to news accounts, investigators discovered parts of the grip of a Luger pistol in the Thompson home, which led them to Dick W.C. Anderson, an ex-convict from Michigan. He promptly admitted to the police that Norman J. Mastrian, a former prizefighter from the Twin Cities, had hired him to represent Carol's husband Tilmer. According to the court documents, Carol's husband once used Norman as a client. In addition, Anderson said he received $2,300 for carrying out the murder.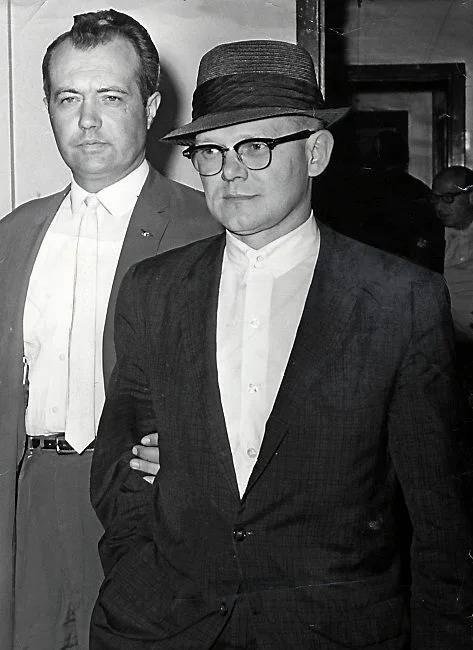 Tilmer, who went by the moniker "Cotton," was born in Blue Earth, Minnesota, some 120 miles southwest of Minneapolis, in 1927. He dropped out of high school in Elmore and joined the Navy, serving on a minesweeper in the Pacific Theater of World War II. He was the son of a chicken farmer. At Macalester College in St. Paul, he first met Carol. Once he received his law degree from St. Paul College of Law, the college romance developed into marriage (now William Mitchell College of Law).
News reports claim that over his 15 years of marriage to Carol, Tilmer had a string of extramarital encounters and other girlfriends. Prior to ordering the hit on his wife, he had been surreptitiously acquiring life insurance policies in "bits and pieces" for approximately a year, totaling around $1.1 million. According to reports, he planned to get rid of her so that he could wed his "longtime girlfriend" and collect the insurance money.
According to the police records, Tilmer was quite cautious when planning the hit; he got rid of the family Dachshund and removed the home phone that Carol could have used to call for assistance. He eventually recruited Norman, a former customer, for the position since he was aware of his links in the criminal underground. A few years earlier, Tilmer was the prizefighter's defence attorney when he became involved in legal troubles with a manslaughter case. Even though Norman was "probably a cold-blooded murderer himself," he "drawn the line at murdering a church-going wife and mother."
According to police records, Norman contacted a number of persons while hunting for a subcontractor for the hit without Tilmer's knowledge. He quickly came across Dick, a troubled Korean War combat veteran who agreed to carry out the hit in return for cash. Later, he would claim in court that Norman had only given him $2,300 and had kept the additional $300 Carol's husband had paid for the work. On June 21, 1963, Tilmer, the chairman of the criminal law committee of the Minnesota State Bar Association, was detained at his Forest Lake vacation house. The three were charged with first-degree murder after the earlier arrests of Dick and Norman.
Is T. Eugene Thompson Dead or Alive?
After being convicted on first-degree murder charges in May 1963, Dick and Norman received life sentences in jail. On December 6, 1963, a Hennepin County District Court jury handed down the same verdict and condemned Tilmer to life in prison. In terms of its extensive media coverage, Tilmer's six-week murder trial was "the O.J. Simpson trial of the moment," according to his son Jeffrey "Jeff" Thompson, the top judge for Minnesota's Third Judicial District.
Together with Dick and Norman, Tilmer received his parole in 1983 after completing just 19 years of his sentence. In 1986, according to Jeff, he and his sister approached their father and demanded proof of his innocence. He said, "Over the course of that talk, it was fairly evident that he wasn't going to be able to achieve that. I didn't hear a lot of protests after that. Absolutely, I'm confident he was guilty, Jeff continued. I believe the jury rendered the appropriate decision. According to reports, Tilmer passed away on August 7, 2015, at the age of 88, at his apartment in Roseville.
Being a binge-watcher himself, finding Content to write about comes naturally to Divesh. From Anime to Trending Netflix Series and Celebrity News, he covers every detail and always find the right sources for his research.