Anyone over 30 who hears the phrase "Family Matters" is likely to reminisce about a certain Chicago family and its nerdy, frequently infuriating neighbour. Anyone younger will likely be left wondering what on earth a TGIF lineup is (in the meantime). This nine-season Friday night mainstay, a spin-off of the other ABC sitcom "Perfect Strangers," was a golden child of the 1980s and 1990s. It provided a dependable setting to see precocious children mature, with their adoring family and hilarious sidekicks helping them solve all of their problems within 30 minutes each week, much like its fellow TGIF classics "Full House," "Step By Step," and "Boy Meets World."
Unquestionably a pivotal episode in the history of sitcoms, "Family Matters" launched its ensemble to stardom. The Winslow family's three kids (or were there only two? ), unexpected cultural phenomenon Steve Urkel, and noteworthy supporting figures like Myra Monkhouse and Waldo Geraldo Faldo all contributed to the show's cast of enduring characters. What, though, have the actors been up to lately, and what would anyone born after 1998 be familiar with them from?
Bryton James (Richie Crawford)
Bryton James, who played Richard "Richie" Crawford, Rachel's son, was the show's youngest actor. According to The Allegheny Times, he started his career in commercials at the age of just two and assumed the part of Richie at the age of four. The young performer soon showed that he was only getting started because he would go on to have one of the most successful post-"Family Matters" careers of the entire cast.
He appeared in a variety of voice roles on TV shows like "Zevo-3," "Winx Club," "DC Super Friends," "Glitch Techs," and "Star Wars: Rebels" in the years that followed.
The recurrent characters Static on the DC animated series "Young Justice" and Corey on the Netflix animated streaming series "Pacific Rim: The Black" stand out in particular.
On "The Young and the Restless," CBS' 32-year ratings leader in daytime drama, he has played Devon Hamilton since 2004. He is the only alumnus of "Family Matters" to become a series regular among the soap opera's rotating cast. James has received numerous nominations and honours for his work on "Young and the Restless"; from 2006 to 2008, he was nominated for the Daytime Emmy Award for Outstanding Younger Actor in a Drama Series, which he won in 2007. From 2005 through 2008, he was also nominated for the NAACP Image Award for Outstanding Actor in a Daytime Drama Series. He ultimately won the award in 2009. James has received four nominations in this category and won the Daytime Emmy Award for Best Supporting Actor in a Drama Series in 2020.
Darius McCrary (Eddie Winslow)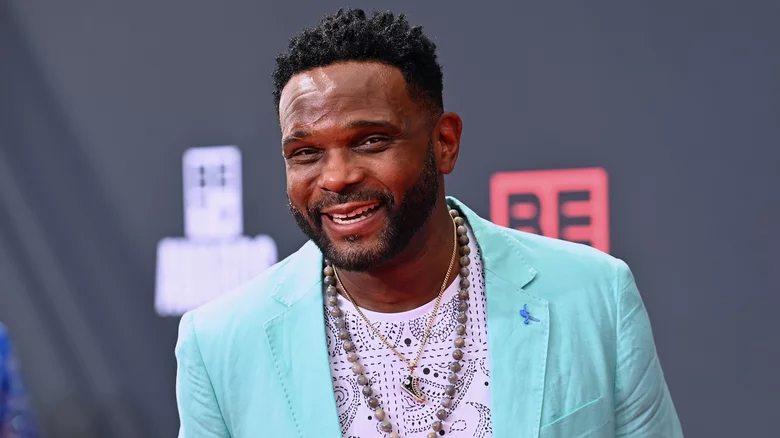 Darius McCrary, a child performer on "Family Matters," was only 13 when he started playing Eddie Winslow, and viewers watched him mature throughout the show's nine-season run. He has made a few significant appearances since the 1998 finale of the series. His most prominent roles on the big screen include the voices of Jazz in Michael Bay's first "Transformers" film, Dave in "Saw VI's ensemble cast, a detective in Robert De Niro's murder drama "15 Minutes," and a comedy role in "Kingdom Come."
Back on the TV front, McCrary's greatest role after "Family Matters" was Malcolm Winters on "The Young and the Restless," where he replaced Shemar Moore from 2009 until 2011. ("Criminal Minds"). Although the plot occurred before he joined the cast, his "Family Matters" co-star Callie Rogers played the love interest of his character.
When McCrary was detained in 2015 for failing to pay child support, his personal life made headlines. A few hours later, after paying the full $5,500 fine, he was released, according to The New York Daily News.
Jaleel White (Steve Urkel)
When the Winslows' obnoxious nerdy neighbour Steve Urkel, who was originally scheduled to have a minor guest part, evolved into a pop culture sensation, Jaleel White became the unanticipated breakthrough star of "Family Matters." There were significant conflicts as the show's focus shifted from the Winslow family to Urkel, as White would later disclose to Entertainment Weekly, but the ensemble eventually resolved these issues after spending nine seasons together.
In the animated series "Adventures of Sonic the Hedgehog," "Sonic SatAM," "Sonic Underground," and the holiday special "Sonic Christmas Blast," White gained even more fame as the first actor to voice Sega's Sonic the Hedgehog. Since then, he has also voiced characters in "Our Friend, Martin," "Quest for Camelot," and other films. White made a major guest appearance in the "House, M.D." Season 8 opener as an eccentric prison inmate of Dr. Gregory House. He also competed in the 14th season of "Dancing with the Stars," partnering with Kym Johnson, and hosted the Syfy game show "Total Blackout," which got its name from the title challenge, which required competitors to move from one place to another in total darkness.
White returned to school as well, earning a degree in film and television from UCLA in 2001. (per Gazette Review). Without a doubt, Steve Urkel would have agreed.
Jo Marie Payton (Harriette Winslow)
She appeared in a few episodes of Season 2 of "Will & Grace" as Mrs. Freeman, Ben Doucette's personal secretary, in a minor but recurrent role. Then, from 2001 through 2005, Payton portrayed Suga Mama Proud in the Disney Channel animated series "The Proud Family" and its companion TV movie, "The Proud Family Movie," for which she received nominations for three NAACP Image Awards in 2003, 2005, and 2006. In 2022, she made a comeback as the part for the Disney+ relaunch of "The Proud Family: Louder and Prouder."
Payton and her "Family Matters" spouse Reginald VelJohnson were reunited in the 2015 television film "The Flight Before Christmas." It features Ryan McPartlin and Mayim Bialik as two strangers from "The Big Bang Theory" and "Jeopardy!" respectively. They are forced to spend Christmas together after their aircraft is diverted due to a snowstorm, with one being heartbroken (Bialik's Stephanie) and the other being madly in love (McPartlin's Michael). Payton's additional acting work includes Matthew McConaughey's "The Beach Bum," a live-action fractured fairy tale adaptation of "The Little Mermaid," and a three-season stint as Lorraine Mann on the sitcom "Mann & Wife."
Payton oddly departed "Family Matters" midway during its final season. She confirmed at Entertainment Weekly's "Family Matters" reunion in 2017 that she simply wanted to pursue other creative endeavours, despite many speculating that departure was because of tensions and conflicts with co-star Jaleel White. For the next eight episodes, Harriette Winslow was thus portrayed by Judyann Elder, a veteran of the theatre who has had numerous theatrical acting and directing roles to her credit and who in 2005 received the NAACP Trailblazer Award.
Kellie Shanygne Williams (Laura Winslow)
On "Family Matters," viewers watched Kellie Shanygne Williams mature alongside her on-screen brother Darius McCrary.
She experienced the ups and downs of adolescence as Laura Winslow, which were frequently made more difficult by Steve Urkel's (sometimes desired, occasionally unwelcome) affections.
It didn't take long for Williams to join another TV ensemble once the show finished. Williams joined the cast of "What About Joan?" on ABC, a two-season sitcom starring Joan Cusack (the "Toy Story" franchise) and Kyle Chandler ("Super 8," "The Wolf of Wall Street," "Godzilla vs. Kong," "Godzilla vs. Godzilla") as Alice Adams. She was in all 21 of the brief series' episodes, which followed high school teacher Joan Gallagher (Cusack) as she struggled to navigate her brand-new romance with the incredibly passionate Jake Evans (Chandler). Williams expanded his career beyond acting by working as an executive producer on the 2010 drama "Blessed and Cursed" and a guest host on the home improvement programme "Clean House."
Williams has discovered more opportunities to collaborate with her "Family Matters" family and still keeps in regular contact with them. She starred opposite Darius McCrary in the uplifting holiday film "Christmas in Carolina" in 2020. In 2022's "Merry Little Switchmas," which executive produced by Williams, she returned to the holiday spirit, this time bringing along her on-screen mother (Jo Marie Payton) and her real-life daughter (Hannah Belle Jackson). Her behind-the-scenes aspirations don't appear to be slowing down either; in 2020, Williams, McCrary, and Payton announced the launch of Dreamflix TV, a new streaming service for original shows.
Orlando Brown (Jerry Jamal 3J Jameson)
The creators of "Family Matters" inserted another child near the conclusion of the show's run, with Carl and Harriett adopting the orphaned Jerry Jamal "3J" Jameson, even though Judy Winslow had been written out after Season 4. Orlando Brown continued to voice prominent Disney Channel characters after finishing his run as 3J in the show's final season, including Sticky Webb on "The Proud Family" and Cornelius Fillmore on "Fillmore!" He appeared in almost a hundred episodes of "That's So Raven" and was a well-known supporting cast member. He has mostly concentrated on developing a music career since that series ended in 2007, with his major tracks being "Hi I'm Famous," "Coming to America," and "Empire."
Brown has faced numerous legal issues during his adult life. After publicly assaulting his girlfriend and being found in possession of methamphetamine by the police, the actor was charged with domestic abuse and drug possession with the intent to sell (per CNN). After neighbours reported a commotion involving his girlfriend, his girlfriend's mother, and himself, he soon faced additional domestic assault charges (via E! News). After being let out of prison, he left for Nevada, missing court dates, which resulted in his capture by bounty hunters (via People).
From his "Family Matters" co-stars, Brown has gotten support in the wake of his substance misuse struggles.
According to Atlanta Black Star, Jo Marie Payton requested that Brown repeat his "Proud Family" character in the Disney+ revival series because she felt that he deserved another chance. She made this request during a panel at the American Black Film Festival. "Due to the fact that we are a family and stick together, it will benefit everyone. It will benefit his job as well; he has more to learn "She spoke. "I don't think anyone should be given up on. Actually, I don't."
There is assistance available if you or someone you know is having addiction-related problems. Visit the Substance Abuse and Mental Health Services Administration website or call 1-800-662-HELP for information about SAMHSA (4357).
Reginald VelJohnson (Carl Winslow)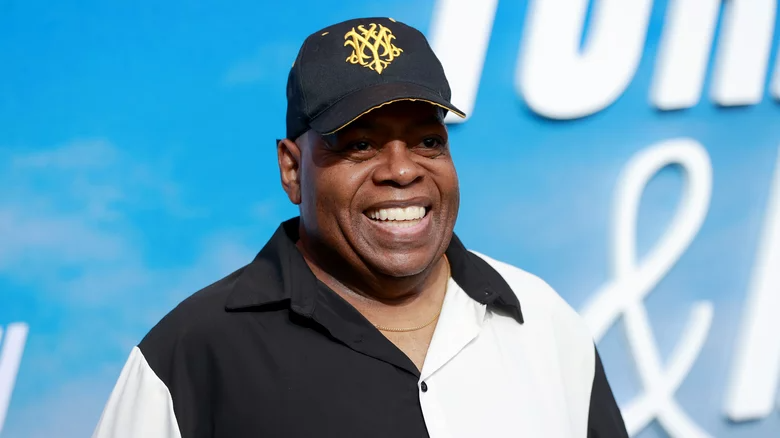 Reginald VelJohnson gained notoriety portraying police officers in Hollywood films including "Ghostbusters," "Turner & Hooch," and most notably as Sgt. Al Powell in "Die Hard" before to "Family Matters." VelJohnson, who plays the LAPD officer who believes John McClane is innocent and helps him prevent Hans Gruber's terrorist plots, plays a crucial role in the movie's emotional core. VelJohnson continued to let himself be endearingly typecast after "Family Matters," making appearances as a guest star on a number of well-known TV crime dramas, including "Monk," "CSI: Crime Scene Investigation," "Bones," and "Diagnosis: Murder." He even returned to the role of Sgt. Al Powell for a "Chuck" holiday special.
VelJohnson has had recurrent TV roles on shows like "Lazor Wulf," "Tron: Uprising," "Hart of Dixie," and "3Below: Tales of Arcadia" in recent years. In the computer games "Die Hard: Vendetta" and "Die Hard: Nakatomi Plaza" as well as the Funny or Die short "A Die Hard Christmas Party with Reginald VelJohnson," he has also had more chances to play his well-known characters again. He made a comeback in 2021 as David Sutton in the Disney+ "Turner & Hooch" series, the only original cast member to appear.
In conclusion, Reginald VelJohnson's career has continued since the end of "Family Matters," despite fans' initial concerns — in 2017, he was forced to publicly confirm via Twitter that he was alive after an internet hoax claimed that he had experienced a fatal cardiac arrest — though fans briefly worried it wouldn't.
Rosetta LeNoire (Estelle Winslow) and Michelle Thomas (Myra Monkhouse)
In the iconic role of family matriarch Estelle "Mother" Winslow, Rosetta LeNoire passed away in 2002 at the age of 90. Her final on-screen role was that of a nurse in a 1998 "Cosby" episode. But the Amas Repertory Theatre, which she established in 1968 with her own money to advance ethnic diversity in theatre, continues to carry on her legacy. The non-profit organisation established in Manhattan, presently known as the Amas Musical Theatre, has created more than 60 unique musicals. Even "Bubbling Brown Sugar," one of them, was nominated for a 1976 Tony Award for Best Musical.
Midway through the show's run, Michelle Thomas came on as Myra, Steve Urkel's on-again, off-again love interest, and she quickly made an impact. Thomas received a rare sort of cancer diagnosis in August 1997 while performing as Callie Rogers on the CBS daytime serial opera "The Young and the Restless" (via People). She underwent two operations before passing away in 1998 at the age of 30. She is best known for playing Justine Phillips, Theo Huxtable's girlfriend, in a recurring role on NBC's "The Cosby Show" in addition to "Family Matters" and "The Young and the Restless." She made a posthumous appearance in the independent film "Unbowed."
Shawn Harrison (Waldo Faldo) and Jaimee Foxworth (Judy Winslow)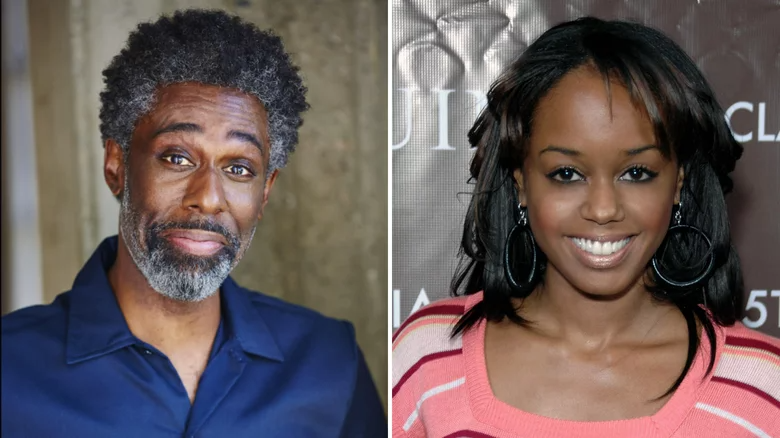 The youngest Winslow child, Judy, was clearly the biggest loser as a result of the show's increased emphasis on Urkel. Little sister of Eddie and Laura, who was portrayed by child actress Jaimee Foxworth, inexplicably vanished after the fourth season. None of the other characters ever mentioned Judy again, and no explanation was ever given. Jo Marie Payton later revealed to fans (via People) that she vehemently disagreed with the producers' assurance that "Nobody will notice" when her character's youngest child mysteriously disappeared. Early in the 2000s, she worked in the adult film industry and battled addiction, but her 2008 appearance on "Celebrity Rehab" and the arrival of her first child signalled a turning point for her, and she is now a full-time mother (per The Huffington Post).
Waldo Geraldo Faldo was another character who left the show before its conclusion, albeit his departure was not as mysterious as Judy's. Shawn Harrison played Waldo during his sporadic appearances between Seasons 2 and 7, Eddie's dimwitted but kind friend with a talent for cooking. Harrison's most notable performance after "Family Matters" was as the hairdresser Peaches on the UPN sitcom "Girlfriends." He also gave the voice of Timber Wolf on the animated TV series "Legion of Super Heroes," which was based on the DC Comics of the same name. Timber Wolf is a core legionnaire member who changes into a werewolf-like beast with heightened physical skills. In 2021, he earned a recurring role as a comedy club owner on the BET+ sitcom "The Ms. Pat Show."
Telma Hopkins (Rachel Crawford)
Telma Hopkins played Harriet's sister Rachel on "Family Matters" for the first several seasons, though she would thereafter only make rare appearances in a recurrent role. She continues to play recurring roles in sitcoms after the show. She has recurring roles on a few of them, including "Half & Half" on UPN, "Are We There Yet?" on TBS, "Partners" on CBS, "Family Reunion" on Netflix, and "The Casagrandes" on Nickelodeon's "The Loud House" spinoff. She made a fleeting big screen appearance in "The Matrix Resurrections" as Freya, Io's chief botanist, who is seen when an elderly Niobe walks Neo around the brand-new human colony.
Hopkins also took part in the first four episodes of the sci-fi/action series "Trancers," portraying Ruthie Raines in the 1984 debut, the short film "Trancers: City of Lost Angels," and the direct-to-video sequels "Trancers II: The Return of Jack Deth" and "Trancers III: Deth Lives." The low-budget film series depicted a dystopian society in which individuals may travel through time by inhabiting the bodies of ancestors while abusing drugs.
Hopkins, along with a few other cast members, appeared as a guest star on "The Young and the Restless," spending six episodes with her "Family Matters" son Bryton James.
Being a binge-watcher himself, finding Content to write about comes naturally to Divesh. From Anime to Trending Netflix Series and Celebrity News, he covers every detail and always find the right sources for his research.