Chas Newby, a musician most known for his early work with The Beatles, has passed away. The bassist passed away at the age of 81 earlier this week. His cause of death has not yet been disclosed.
While Stuart Sutcliffe was pursuing a career in painting, Newby, affectionately known as the "fifth Beatle," performed with the legendary band on many occasions in 1960. To learn more about the musician's life and career, continue reading.
Former The Beatles' Bassist Chas Newby Dies at 81
The Cavern Club Liverpool, where The Beatles performed several times before becoming a household name, broke the news of Newby's passing. With tremendous grief, Cavern Club Liverpool posted on Facebook that it has learned of Chas Newby's passing.
"Chas played with The Quarrymen later on after filling in for The Beatles on a few occasions when Stuart Sutcliffe was in Hamburg. It's interesting to note that he was The Beatles' first left-handed bass player. The Cavern Club extends its condolences and best wishes to the Newby family at this difficult time.
Newby Performed with The Beatles in their Early Days
The Quarrymen, John Lennon's previous band, was where the bassist began his career. The Beatles required a temporary bass player in December 1960, and Newby filled the void. With Pete Best, George Harrison, and John Lennon, he played four concerts.
Lennon apparently wanted to keep Newby with the group for their upcoming tour, but the bassist turned him down and decided to enrol in college. He afterwards decided to pursue a career in education and began instructing maths at Droitwich Spa High School in Droitwich Spa.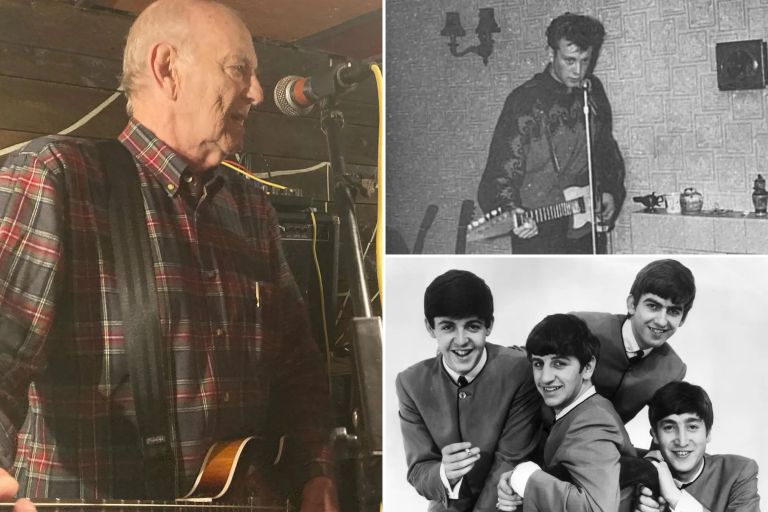 In 2016, Newby re-joined The Quarrymen, and he remained a member of the group until his passing. He discussed his choice to part ways with The Beatles in an interview from 2012 and said he didn't look back. "I never intended for music to be my source of income. At the time, he declared, "I intended to major in chemistry.
Tributes Pour In for the Musician
Many famous people posted condolences on social media in response to Newby's passing. Brother of former Beatles drummer Pete Best, Roag Best, wrote: "Both Pete and I and the whole Best family absolutely devastated to hear the very sad news with regards to one of the families closest friends Chas Newby passing last night."
"Many of you may recognise him from his work as The Quarrymen and The Beatles' bass guitarist, but to us, he was just laid-back Chas with a wide smile. He will be sorely missed. always on our minds. God be with you, Chas," he concluded.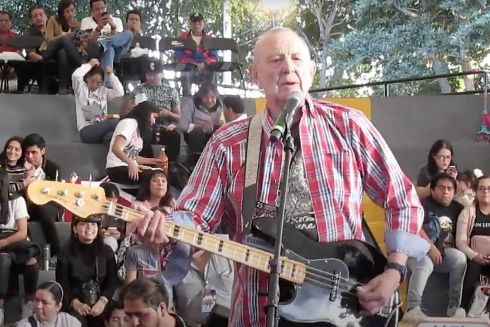 Mark Lewisohn, a historian, tweeted, "RIP Chas Newby, replacement Beatles and fair chap. When the Beatles first returned from Hamburg at the end of 1960, he filled in for Stuart on a few performances, including the historic Litherland performance. He has recently joined the Quarry Men. A delightful individual who is always a pleasure to meet.
Additionally, St. Peter's Church in Woolton wrote, "We were heartbroken to learn of Chas Newby's passing. Everyone at St. Peter's expresses their condolences, good wishes, and prayers to Chas's loved ones. Many people appreciate you, Chas, for the music you created, your compassion and generosity, and all the joy and happiness you provided to their lives. I wish you a peaceful rest.
We send our sympathies to Chas Newby's loved ones. God grant him eternal peace!
Our Team DCS includes 5 different writers proficient in English and research based Content Writing. We allow them and encourage them to follow the Entertainment news all day long. Our posts, listicles and even the exclusives are a result of their hard work.