"Cheat" on Netflix is a fun game show that encourages people to cheat to get an edge. But good observation skills are rewarded, as the person who makes the most correct accusations is the one who stays in the game. In the end, two contestants face off against each other in the final round, and the last one standing is named the winner. Each episode of "Cheat" features four new contestants, which is a treat for those who watch. It is also interesting to see how each person comes up with their own plan for success. Now that season 1 is over, let's jump in and see where the winners are now, shall we?
Where is Yasmina Ossai Now?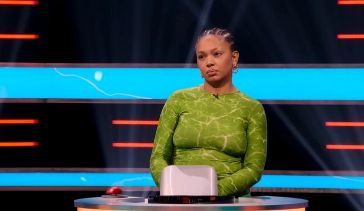 Yasmina was on the first episode of the game show. Even though 83% of the answers she gave were wrong, she still won 31,000 pounds. Readers will be surprised to learn that she used to be a lawyer. However, her love of fashion led her to start her own brand, Mina Novski, in 2019. Yasmina lives in London, United Kingdom, and works for Mina Novski as the Head Designer and Creative Director. She also takes pride in the fact that her brand helps people accept their uniqueness, and we wish her the best in the years to come.
Where is Obi Now?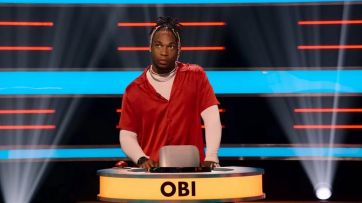 In episode 2, Obi showed that he was a force to be reckoned with when he used his huge trivia knowledge to sail into the finals. His ability to ignore accusations and his ability to notice things helped him get away with 42,000 pounds. Obi lives in Greater London, England, in the town of Bromley. He has built a great life for himself and his family. He also works as an Event Bartender, which is a pretty well-known job in his field.
Where is Nicolette Bidwell Now?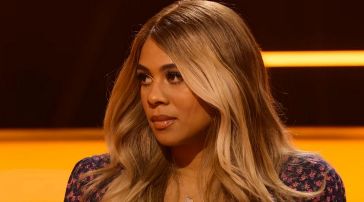 Even though Nicolette lost the first round, she beat her opponents in the second round and became the lead cheat hunter. In the finals, she was able to see that one of her opponents was cheating, which helped her win £19,000. Nicolette works for Google Cloud as an EMEA Talent Partner. She is in charge of hiring people for Google Cloud Data Analytics in the United Kingdom and Ireland. She lives in London, England, and we hope she finds success soon.
Where is Shakina Queenie Stewart Now?
View this post on Instagram
In her episode, Shakina was the underdog because Dani was determined to get to the finals by becoming the lead cheat hunter. But the second person gave the wrong answer in the finals, which automatically got her kicked out and gave the prize money to Shakina. She currently lives in Birmingham, England, and works as a recruiter to make a living. We're also happy to say that Shakina is a proud mom to her wonderful son Jackson and is a part of the Lashes Of Confidence brand of false eyelashes.
Where is Success Ariyibi Now?
View this post on Instagram
Success was sure he would win the game show, but his opponents thought he was easy to figure out. Still, this turned out to be a fatal mistake, as a wrong accusation in the finals gave him a prize of 26,000 pounds. Success is from Romford, but he now lives in Coventry, England, and is going to the University of Warwick to get a Bachelor of Applied Sciences in Politics and International Studies with Global Sustainable Development. He also works for Chatham House as a Young Advisor and does an internship with Volvo Financial Services. Readers will be happy to know that Success is a member of The Jump Society in Coventry and hosts the podcast "Redefined Gospel Sounds."
Where is Kieran Now?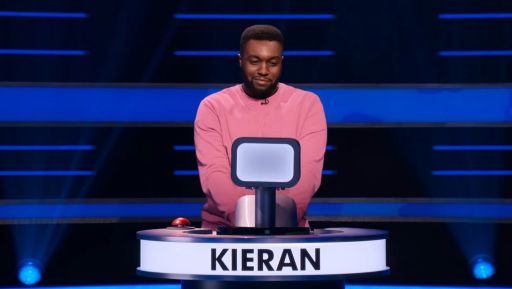 Kieran came on the show to win, and his answers showed that he was sure of himself. Even though he got to the finals quickly, Karina, who seemed to be the favourite, gave him a hard time. Lucky for Kieran, fate chose him in the end, and he will get 44,000 pounds as a prize. After filming was done, he went back to his normal life and liked being alone. Even though Kieran doesn't like to talk about his personal life, we do know that he lives in Romford, England, and works as a Research Manager.
Where is Indi Singh Now?
View this post on Instagram
Fans liked Indi right away because he was friendly and down-to-earth. He also knew a lot about trivia, which made it easy for him to get into the finals. In the finals, he went up against Ramisa, who said something wrong about him. So, Indi was given a prize of 22,000 pounds. He works as a Banker right now, but he likes fashion and has built a name for himself in the modelling industry. Indi has a huge following on social media, especially on Instagram and TikTok. This has given him the chance to work with a lot of online brands. We know that the "Cheat" star lives in Leicester, England, and is involved with Enzo, which is the UK's first beard oil made with cologne.
Where is Frazier Christie Now?
View this post on Instagram
Frazier became famous all over the world after he won 38,000 pounds on the eighth episode of "Cheat." Readers might be surprised to learn that he is a professional rower who has competed for Great Britain. In addition to the 2017 Poznan World Cup and the 2017 European Championships, he went to Sarasota, Florida, with the Great Britain team to compete in the 2017 World Rowing Championships. Frazier now owns and runs his own business, Freerider Co., which he helped to start with a partner in April 2017. Frazier, who lives in the town of Henley-on-Thames in Oxfordshire, is also engaged to Scarlett Williams, which is great news.
Where is Reco Junior Now?
View this post on Instagram
Reco decided to rely on his ability to notice things, which helped him get to the finals by making him the lead cheat hunter. Also, when he was in the finals against Jeanette, he tried a double bluff, which caught Jeanette off guard. So, she made up a story that Reco was cheating, and Reco won 31,000 pounds as a prize. Reco's Fitness & Self Defense is his fitness and self-defense school in Canary Wharf, London, England, which he owns and runs. Reco is also certified to teach Krav Maga and often models on the side. Readers might also be interested to know that he runs RecoJunior Properties, a company that invests in real estate. We wish him the best in the future.
Where is Gemma Hill Now?
View this post on Instagram
Gemma was the lead cheat hunter in the first and second rounds because she was the best at noticing things. This helped her make sure she would be in the finals, and she didn't miss a beat when she accused her opponent of something true. This let Gemma take home the prize money of 45,000 pounds. From what I can tell, she lives in West Midlands, United Kingdom, and works as a Radio Host to make a living. She is a Radio Presenter for Orion Media Ltd and hosts the show "Drive" on Heart Radio. Gemma, on the other hand, started MagnetEyez, a company that makes magnetic eyelashes that are safe for vegans. She is happily married to Rob Howard, with whom she has a daughter.
Where is Joseph Machta Now?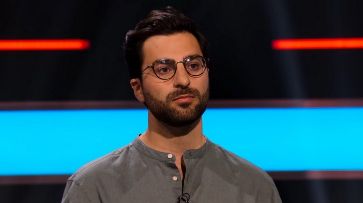 Joseph's knowledge of trivia helped him get to the finals, and his opponent's wrong answer gave him the chance to win £40,000. He lives in Finchley, England, and is known as one of the best paediatric doctors in the city. Joseph works as a Paediatric Gastroenterology Registrar at The Royal London Hospital, Barts Health. He is also a member of the band ColdSpray, which is a parody band for kids. Not only that, but we are happy to say that Joseph is happily married, and we hope he stays happy for the rest of his life.
Where is Alex Now?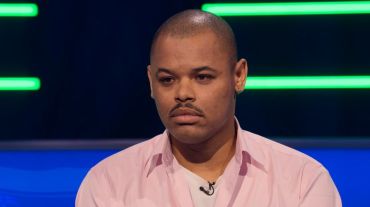 Alex was nervous at first, but he soon got over it and seemed like a promising contestant. On top of that, he showed how good he was when he beat Aaron in the final and won 20,000 pounds. Alex is like a few other "Cheat" contestants in that he likes to keep his personal life quiet. But from what I can tell, he lives and works in Leicestershire, United Kingdom, and is a Fashion Buyer. Alex said on the show that his job is to sell luxury and designer goods, and we hope he does well in everything he does in the future.
Our Team DCS includes 5 different writers proficient in English and research based Content Writing. We allow them and encourage them to follow the Entertainment news all day long. Our posts, listicles and even the exclusives are a result of their hard work.