'Crime Junkie: Mysterious Death of: Clarence Roberts' is a podcast episode that, in every way imaginable, lives up to its title. It is at once puzzling, fascinating, and unsettling. That's because it goes in-depth on how there have always been unresolved issues with this whole situation, the main one being the specific time of his death. So now, if you just want to understand more about it, with an emphasis on his background, the events leading up to his death, and the investigations that followed, we've got you covered.
How Did Clarence Roberts Die?
Although a proud resident of Brown County, Indiana, Clarence had fought in the Army during World War II and had even been elected Sheriff in 1950. However, by the late 1960s, Clarence's life had become less than cheerful. The truth is that this well-liked member of the neighbourhood soon began managing a hardware store with his brother Carson, but it only resulted in them suffering losses they hadn't anticipated. Although their store was profitable in and of itself, the former apparently overspent in order to live a somewhat opulent lifestyle with his wife Geneva, putting them into terrible debt.
By selling the store and using the proceeds to purchase a housing development and multiple grain elevators, Clarence appeared to be trying to put things right, but sadly, neither plan worked out. As a result, by 1970, the Roberts family's financial situation was so dire that it was obvious to everyone in the area. Despite this, the father was nevertheless able to obtain a roughly $1 million life insurance policy. Despite the fact that he was last seen alive (by his father) a long time before the fire at their home on November 18, nobody could have ever predicted this would come into play shortly after.
According to reports, first responders found evidence of arson and a body—a burned male body with almost nothing left—while navigating the debris after hosing down this large fire. The only other things found were a single tooth, Clarence's 33rd-degree Masonic Lodge ring, a shotgun that had melted across the body and significant gas traces. All of this led authorities to conclude that the 52-year-old married man (3 decades) had killed himself due to the financial position of the family, but an autopsy revealed something quite different.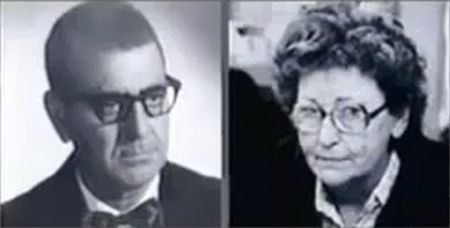 He had been killed because his burned body not only had no gunshot wounds anywhere on it, but also because carbon monoxide poisoning that occurred prior to the fire was what killed him. Even though he had some work done on partial dentures, Clarence still had a lot of his natural teeth, so it didn't make sense for there to be just one tooth dangling by a thread among his bones. Additionally, this man had one kidney and type AB blood, although the patriarch of the Roberts family was listed in medical documents as having both kidneys with type B blood, giving the impression that this man wasn't who was described.
The ring, which was reportedly Clarence's most prized possession, led Geneva and other family members to believe the bones were indeed those of their loved one, according to a 2007 book. However, the truth is that officials eventually came to the opposite conclusion, feeling that this man was a very innocent man who was probably murdered out of pure greed for money. Whatever the circumstances, we do know Clarence died in a fire; it's just not clear if it was this fire or the one that happened on November 29, 1980, exactly ten years later.
Is Clarence Roberts Dead or Alive?
Police records state that many individuals believe Clarence was alive in the 1970s due to reports of sightings of him all over the world and in different sections of the US. Furthermore, according to eyewitness testimonies, the former had been seen telling a homeless man he needed some odd tasks done just two days before the 1970 fire at a pub in a nearby town. This person reportedly agreed to help them for a fair price, but as they were leaving, the person suddenly passed out for no apparent reason. At this point, the former army official promised to take the man to the hospital, but there is no proof that he ever did.
In other words, given that he was later actually nowhere to be found, it's possible that the body discovered on the evening of November 19, 1990, was in fact that man's. However, in an odd turn of events, the Indiana State Police confirmed that the individual who had passed was, in fact, Clarence once they became involved in this case in 1973, according to the podcast. They had gone over everything up to this point and discovered that his wife Geneva had still not received any payment from his life insurance despite the fact that a wallet found at the scene included all of his emergency information, including his blood type (AB).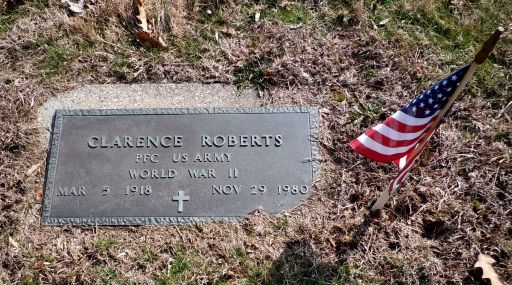 Thus, the idea that the deceased was not Clarence reappeared, especially since information about a strange man who was allegedly entering and leaving Geneva's house without ever revealing his face slowly came to light. She rarely permitted visitors to her new home, even friends or relatives, to enter; instead, she would normally have extended chats with them outside in the yard or on the porch. She was also purchasing a lot of beer despite having diabetes and not especially enjoying this type of alcoholic beverage; it was possible that she was seeing someone completely else, but it all seemed a bit unusual.
Therefore, it is not surprising that detectives stationed a surveillance squad outside the new Roberts residence in the late 1970s, only to terminate the operation after a few days when nothing unusual occurred. On November 29, 1980, there was an unexpected fire that was considerably worse than the one that had occurred a full decade earlier. Two dead were discovered buried behind much more debris. A charred Geneva was on a cot in the living room, while a man was strewn about in the storage room (as if he had fallen through the upper level during the fire), and there were other indications of arson.
According to the podcast, neither of these remains could have been identified at the time, but an autopsy quickly determined that the female was definitely Geneva and the guy was almost certainly Clarence. They came at this conclusion after comparing the X-rays of this man's physique to those previously taken by the now-possible 62-year-old former army official and after consulting dental records. These medical professionals also determined that the couple had died accidentally from carbon monoxide poisoning as petrol had unquestionably spread throughout the house due to the fire.
Strangely, there is no information on the blood type of this man, but we do know that he had a high blood alcohol level of.2%, compared to Geneva's high blood alcohol level of.3%. In other words, it is unclear exactly what occurred on both this fateful day and on November 18, 1970, who started these fires, or even who the other male was; this is especially true given that the Roberts family still holds on to the belief that Clarence died in 1970 while the authorities are certain he died in 1980.
Our Team DCS includes 5 different writers proficient in English and research based Content Writing. We allow them and encourage them to follow the Entertainment news all day long. Our posts, listicles and even the exclusives are a result of their hard work.