Coco Lee, a Disney singer and pop artist best known for portraying Mulan in the Mandarin version of the studio's blockbuster Mulan, has passed away. The entertainer, who was born in Hong Kong, committed suicide, according to a TMZ story.
Coco was 48 years old when she passed away. Her sisters Carol and Nancy reportedly verified her passing on their social media accounts, according to the media site. They disclosed that Lee committed suicide on Sunday at her house. Continue reading to learn more information on Coco's demise.
Disney star and pop singer Coco Lee found dead at 48
Famous Disney performer Coco Lee, who was well-known to fans for providing the voice of Mulan in the beloved movie's Mandarin adaptation, has passed away. It has come to light that she killed herself. At the age of 48, she passed away.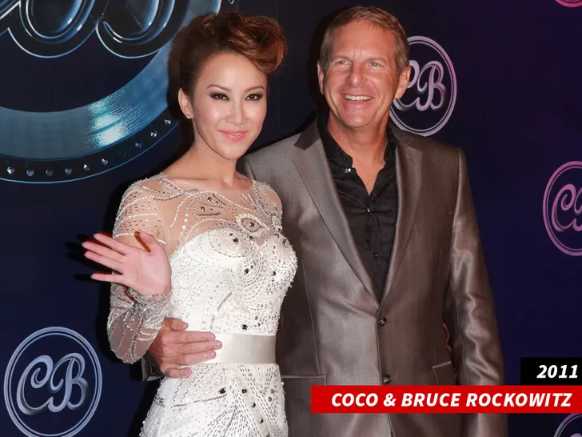 The media outlet TMZ has been informed by Lee's two sisters Carol and Nancy that she committed suicide on Sunday at her house. She was transferred to a hospital shortly after, where she fell into a coma. Despite all attempts to preserve her life, she died on Wednesday.
Coco Lee suffered from depression for many years
You did read that correctly. The family of Lee revealed that she battled depression for the majority of her life. She even sought professional assistance to deal with her melancholy, but unhappily, things became worse over the last few months, and she ended up killing herself.
Coco was a vocalist in addition to her work for Disney. In the movie Crouching Tiger, Hidden Dragon, she performed the Oscar-nominated song A Love Before Time. The audience responded favourably to the song.
Here's all you need to know about Coco Lee (including her early life, career, and more)
Let us inform those of you who don't know that Coco Lee was born in Hong Kong. She previously attended middle and high school in San Francisco. She also won Miss Teen Chinatown 1991 at about the same time.
Lee became the first Chinese singer to achieve success in the United States. She gained notoriety in 1999 when her song Do You Want My Love peaked at No. 4 on Billboard's Hot Dance Breakout list.
Currently, Coco's family members are remembering her for working "tirelessly to open up a new world for Chinese singers in the international music scene, and she went all out to shine for the Chinese."
Please keep in mind that you can always ask for help if you are experiencing suicide thoughts or if you know someone who is. Call, text, or visit 988lifeline.org to talk.
We are sending Coco Lee's close friends and family our sincere condolences during this difficult time. Coco Lee is a singer-songwriter who was born in Hong Kong. May she rest in peace, my dear. Keep checking back with us for the most recent information from the entertainment industry.