On Prime Video, Jack Ryan has returned with its intense final season. The John Krasinski-starring political action thriller's fourth season premiered on June 30 with a two-episode special.
This time, the CIA agent faces more risks as he struggles with internal corruption and the danger of a lethal terrorist group. Fans can't wait to watch how the spy's situation develops in the following episodes. When will the third episode of Season 4 of Jack Ryan air? Find out by reading on.
Jack Ryan Season 4 Episode 3: Release Date and Time
On July 7th at 12 a.m. PT/3 a.m. ET, the third episode of Jack Ryan season 4 will be made available on Amazon Prime Video. 'Sacrifices' is the name of the upcoming episode. The author is Jada M. Nation.
Since Amazon is releasing two new episodes of the final season every Friday, episode four, titled "Bethesda," will also debut on the same day. Contrary to the previous seasons' eight episodes, the final edition will only have six.
On July 14th, the conclusion is expected to be announced. You must have a current Prime Video subscription in order to view Jack Ryan season 4. The streaming service provides $14.99/month and $139/year rates, respectively.
Jack Ryan Season 4 Episode 3: What to Expect?
In the upcoming episode, Walters and his assassins will put Jack, Jim Greer, and Domingo Chavez in jeopardy. In order to meet the new President of Nigeria, Elizabeth will travel there. In the meantime, Jack would ask Mike November for assistance in getting in touch with Chao Fah, a mole in the Triad, in order to save Chavez and find out about Operation Pluto.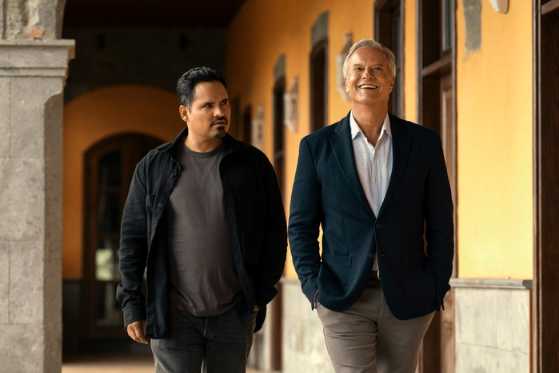 Chavez gave details about the Triad and its commander, Chao, in the context of the current narrative. They intended to get in touch with Chao via Miller, the former CIA director. Chao went back to Myanmar and made an effort to hide his tracks. Miller, on the other hand, refused to talk about Operation Pluto and pointed the finger at Jack Ryan.
Ryan gave Elizabeth and the President an update and expressed worry about a cartel-Triad merger. When Miller and Jack finally met, Miller fled the situation due to growing paranoia. Miller was killed by Walters, and Chavez began to worry about his own safety.
Jack Ryan Season 4: What is the Season About?
Ryan now confronts his greatest danger to date from both inside and outside the CIA after being promoted to deputy director in the final season. The fourth and last season finds Jack Ryan on his most perilous mission yet, according to the season's summary. Jack's job as the new CIA Acting Deputy Director is to find internal wrongdoing.
As he looks into it, Jack finds that a terrorist group and a drug cartel have a lot in common. This reveals a much closer-to-home plot and puts our hero's faith in the system he has always worked to defend to the test.
Along with Wendell Pierce as James Greer, Michael Kelly as Mike November, Michael Pea as Domingo Chavez, Betty Gabriel as Elizabeth Wright, and Abbie Cornish as Cathy Mueller, John Krasinski plays the title character in the fourth season of Jack Ryan.
How eager are you to catch the forthcoming Jack Ryan episode? Post a comment and let us know.