Danny Masterson will serve 30 years of his life behind bars! On Thursday, the actor from That 70's Show was given a 30-year prison term for sexually abusing two women in the early 2000s.
The event was made public at his Los Angeles home. According to a number of media sites, Masterson remained silent during the hearing. In addition to this, he gave no testimony during any trials.
Danny Masterson gets sentenced to 30 years in jail in rape case
Danny Masterson is currently incarcerated! The American actor was given a 30-year prison term on Thursday for raping two women at his Hollywood Hills residence almost two decades ago.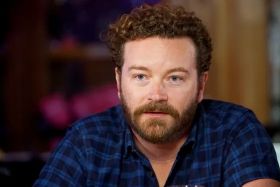 After Los Angeles County Superior Court Judge Charlaine Olmedo delivered the case's verdict, the Malcolm in the Middle actor remained silent. The actor's lawyer then stated they will appeal because they are "very disappointed in the sentence."
Olmedo remarked, "Mr. Masterson, you are not the victim in this case. 20 years ago, you took away another person's freedom of choice and speech. You are here because of the criminal behaviour you engaged in 20 years ago.
Additionally, the court mentioned that Danny is likely wondering "how you can be convicted of each charge of sexual incident occurring 20 years ago" involving "a woman who you believe is disgruntled and has a vendetta against you." "You were not found guilty based solely on the testimony of one person," she continued.
"You were not found guilty based on rumours, innuendo, gossip, or speculation," continued Olmedo. You were judged guilty on the basis of evidence that 12 members of the neighbourhood believed to be reliable. Because each of the victims immediately after the rapes reported them to someone, you were found guilty.
Masterson has now been given a 30-year prison term. Danny would have received a sentence of only 15 years in prison if the judge had granted the defense's request that his sentence be concurrent rather than consecutive.
The model and actress Bijou Phillips, Danny's wife, attended her husband's trials as well. She was reportedly seen sobbing in court as her partner was sentenced to 30 years in prison for raping two women.
What did the victims have to say?
Before the judge read the decision, two of Danny's victims made tearful testimonies in court. N. Trout, who only went by her first name, said, "You pleasure in hurting women. You are addicted to it. It is without a doubt your favourite activity.
Furthermore, Trout said, "Life is valuable and fleeting. Recover your heart. Get well by paying attention to nothing's brightness. I pardon you. N. Trout, Jennifer B., and Chrissy B. were the three women alleged of being raped by Masterson between 2001 and 2003.
The third victim said in court, "You stole from me when you raped me. Rape is a steal of the spirit; that is what it is. You are absolutely violent, pitiful, and disturbed. The world is a better place without you on the planet.
We appreciate that justice was carried out. Keep checking Teal Mango for more world news updates.