With "Money Shot: The Pornhub Story," a Netflix documentary about the rise and fall of Pornhub, we get a look at the harsh reality of the adult entertainment industry as a whole. After all, it has exclusive interviews with people who work in the porn industry now and in the past, as well as abuse activists, sex historians, news reporters, and adult moderators. But for now, if you just want to know more about David Marmorstein Tassillo, who used to be the COO of this very controversial website, we have the most important information for you.
Who is David Tassillo?
Even though he is said to be Jewish, David was born and raised in Montreal, Quebec. He comes from a loving, close-knit family and has a lot of experience in engineering. But the Concordia University graduate admits that his true calling is as a pornographer, which he found in the middle of the 2000s with four schoolmates he met at a foosball tournament. That's when they started their first erotic site together, which became a huge success very quickly because it was easy to use, had free content, and focused on certain niches.
But around 2010, everything changed for David. A German business magnate named Fabian Thylmann bought their company and added it to his own conglomerate, Manwin, for an estimated $140 million. But instead of giving up on his hard work like three of the five partners, he and Feras Antoon decided to become senior executives for the organization so they could keep moving up in their careers. This seems to be one of the many reasons why the business owner sold his whole company to this couple and investor Bernd Bergmair for almost $100 million after he was arrested for tax evasion in 2012.

Shortly after being bought out in 2013, Manwin changed its name to MindGeek, but it still had subsidiaries with names like Pornhub, Redtube, Youporn, Brazzers, Reality Kings, and many more. So, of course, by the summer of 2014, it was seen as a monopoly in adult entertainment, a position it held for years despite having competitors because of how well-known it was. And, yes, David, who was named Chief Operating Officer, played a key role in every step of the company's growth, both in the U.S. and abroad, thanks to the skills he brought to the table.
Where is David Tassillo Now?
In December 2020, David's whole life turned upside down again. This time, it was because of an article called "The Children of Pornhub" in the New York Times about his long-term business. This article basically said that MindGeek knew about and supported child rapes, revenge pornography, non-consensual abuse, sex trafficking, and a lot more. It also said that MindGeek advertised and made money off of these things. Still, the COO, who is known for avoiding the press, has since denied these horrible claims by carefully describing how the company works not once, but twice, in front of an ethics committee in the Canadian Parliament.
Also, David gave his first interview in early 2022. In it, he said that they had never defended themselves or their work before because they "thought the brand and what people saw on the site would speak for itself." He also said, "As a business owner, you have to think about litigation. But as something that will cause the business to fail? No, that doesn't worry me… We'll keep working to become even more like that brand, which is "a responsible brand that works in the adult space." He also said that since then, they have taken drastic steps to get rid of illegal videos from their sites and made sure that only verified users can now post content on the platform.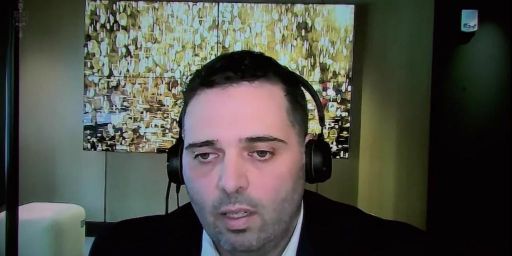 David said, "I honestly think Pornhub has been good for society. We made a platform that lets anyone who makes content make whatever they want. People can try new things and see if they like them, even if they didn't think they would. I think it's made people a little more honest about who they are." Even so, the accusations still hang like a dark cloud over MindGeek/Pornhub and its executives, so he decided to step down as COO in June 2022, after ten years of service. He, Feras, and Bernd still own the company, though.
It's also important to remember that David was accused of hiding his identity in multiple tax havens in October 2021, but he later said everything he'd done was legal. "The deals and the way they were set up were perfect," he said. "To help the business, we set up companies in Delaware, Anguilla, and the British Virgin Islands, just like a lot of Fortune 500 companies do." As for where he is now, it looks like David still lives in Quebec, where he prefers to live a quiet life away from the public eye so that he can get over the past and start a family.
Our Team DCS includes 5 different writers proficient in English and research based Content Writing. We allow them and encourage them to follow the Entertainment news all day long. Our posts, listicles and even the exclusives are a result of their hard work.