The worst kind of horror a parent can have is seeing their child die. Tragically, when Diana Duve vanished on June 20, 2014, after leaving a restaurant at the Royal Palm Pointe in Vero Beach, Florida, her parents were left to deal with such a difficult situation. Before discovering the victim's body hidden inside the trunk of her car, the police used cell phone data to locate her vehicle. The brutal murder is detailed in "48 Hours: Where is Diana Duve?" along with the investigation that directly led to Diana's lover, Michael Jones. But if you're curious about the case's specifics and want to know where her parents are right now, we've got you covered.
Who Are Diana Duve's Parents?
Diana was born and raised in Moldova, but at the age of thirteen she relocated to the United States to be closer to her mother, Lena Andrews. By that time, she had wed Bill Andrews, a businessman from Florida, and the two had made Vero Beach, Florida, their home. Despite the fact that he was Diana's stepfather, they grew quite close and he treated her like his own daughter. Bill was also prepared to help her in any way he could. The family, according to neighbours who knew them, was always joyful, enjoyed taking part in neighbourhood activities, and loved creating memories together.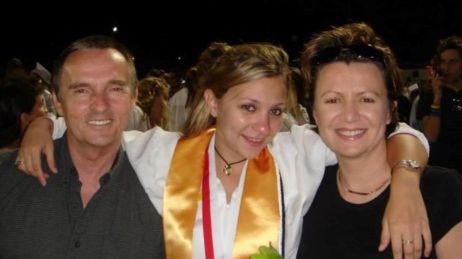 Diana's mother and stepfather also pushed her to pursue her goals, and they were thrilled when, after graduating from high school, she opted to enrol in a nursing programme at Santa Fe Community College. She then started attending the University of South Florida's College of Nursing in August 2009 and eventually graduated in 2011 to become a Florida-licensed registered nurse. Diana and her lover Michael Jones were photographed leaving a restaurant at the Royal Palm Pointe in Vero Beach, Florida, on June 20, 2014, and that was the last time anyone saw her alive.
Although Diana's mother and stepfather had already met Michael, they thought he was the ideal partner because he seemed really kind and even had a bright future in front of him. However, according to sources, some of the victim's friends were aware that he often subjected his girlfriend to physical abuse, which made her fear for her life. However, on the evening of June 20, 2014, Diana's parents went to the police and reported her missing after she failed to get home. They even made every effort to assist with the inquiry and asked the authorities to return their daughter securely.
Sadly, when police discovered Diana's dead body in her car's trunk, Lena and Bill's worst nightmares were realised. They initially thought her lover was responsible for the murder and disappearance, and so did the police. The police made every effort to find Michael, but he appeared to have vanished into thin air. Authorities eventually located a Fort Pierce motel where they captured him according to cellphone data. Meanwhile, Michael was seen on surveillance footage taking out a sizable sum of money from his bank and purchasing a burner phone, further indicating his culpability.
Where Are Diana Duve's Parents Now?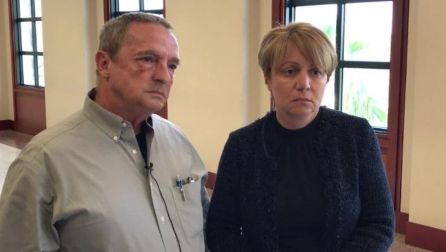 Lena and Andrew pushed for the death penalty after Michael was admitted to court because they thought it was the only way to bring Diana's killer to justice. He was found guilty of first-degree murder, but the judge nonetheless sentenced him to life in jail without the chance of parole in 2019. Diana's mother spoke to the jurors in court and gave a moving speech. "I not only lost my only child," Lena remarked. I gave up all of my expectations and hopes when I met her. Never once will I attend my daughter's wedding. I'll never again give her a hug. No one will ever again refer to me as mum. She'll never wear a bridal gown, in my opinion. The grandchildren I wanted to have will never come to me.
Lena was upset that there was no death penalty, but she was confident that Michael would perish in jail and would never be able to harm anybody again. Diana's parents now value privacy and desire to keep their personal affairs private after the trial. It appears that Lena and Bill continue to live in Vero Beach, Florida, where they have established a life surrounded by their family.
Our Team DCS includes 5 different writers proficient in English and research based Content Writing. We allow them and encourage them to follow the Entertainment news all day long. Our posts, listicles and even the exclusives are a result of their hard work.