Dan Harmon's Community was one of the few series that was as smart, imaginative, and bizarre as it was. The show garnered a devoted cult following who lauded the show's concept episodes, nuanced diverse characters, and brilliant writing, while never being a ratings powerhouse.
On streaming platforms like Netflix, the show has seen a rebirth in popularity, with both old and new fans binge-watching it in recent months. Many people are now yearning for more. While no program compares to Community, there are a few shows that can help fill the need.
Despite the fact that Community has been off the air for several years, the program still has a large fan base, and many people miss watching the close-knit community college study group on a weekly basis. The show used a different approach to comedy than most other sitcoms on the air now. Although there is no precise replacement for Community's quick wit and humor, there are other shows with intriguing premises and strange characters that Community fans would appreciate as a new series to watch after watching and rewatching Community.
30 Rock (2006-2013)

30 Rock, starring Tina Fey, was one of the most influential shows of the 2000s. The series featured the lives of Liz Lemon (Tina Fey), a head writer for a sketch comedy show who was trying her hardest to keep her show on the air.
Community fans will like the series' witty, fast-paced humor as well as the brilliant cast, which includes Alec Baldwin, Jack McBrayer, and Jane Krakowski.
A.P. Bio (2018-)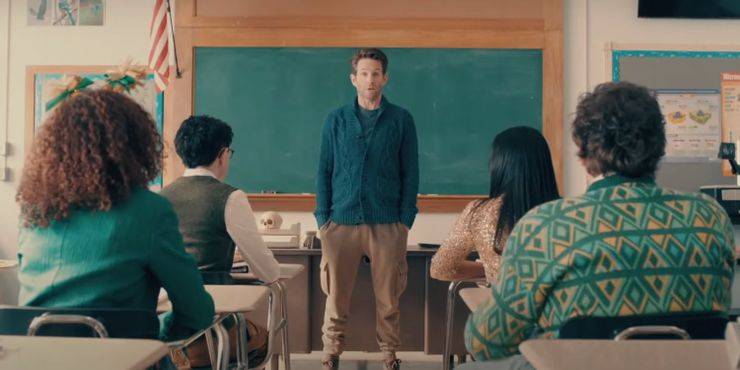 Many people have noticed parallels between NBC's A.P. Bio and Community, with the main character's demeanor and traits being the most striking. In his attitudes toward his career in academia and his ambition to be better than his existing circumstances, Jack Griffin, an advanced placement Biology teacher in Ohio, is comparable to Community's Jeff Winger (e.g. in a bizarre school).
Jack uses the control he has over his students to help him get even with his foe, providing for some hilarious scenes and a fantastic ensemble cast that works well together. Even several of the show's character stereotypes are reminiscent of Community characters.
Archer (2009-)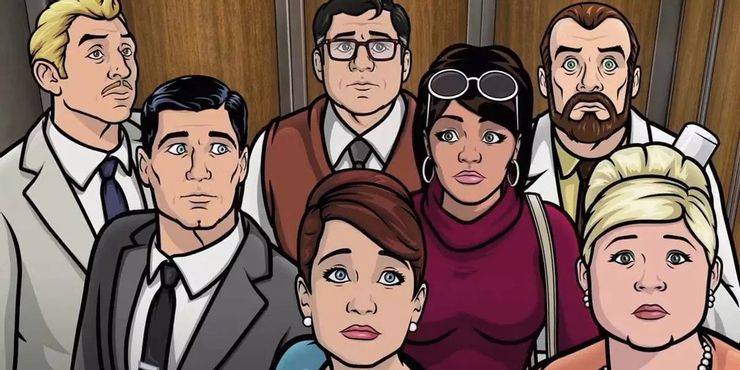 The last thing that comes to mind when people think of Community is an adult animated comedy about the exploits of a clandestine spy agency. Despite the fact that Archer is a lot more vulgar and nihilistic, both series are masters of genre parodies and referential humor.
Archer, a witty and really ludicrous animated sitcom, deftly blends politics, pop culture, and engaging plots to create one of the most engrossing animated programs in recent memory.
Arrested Development (2003-2019)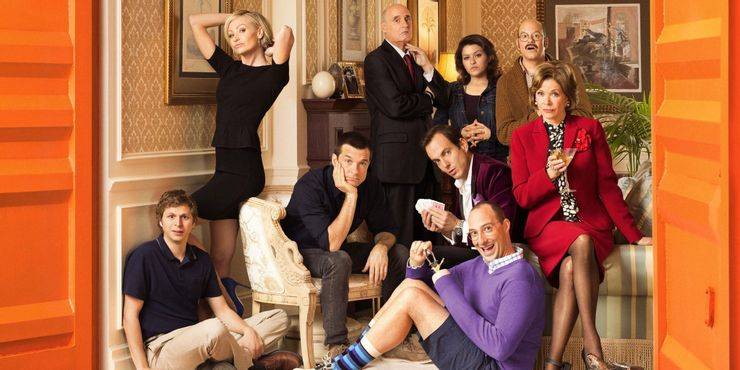 Arrested Development follows the Bluth family as they struggled to accept the truth that they had lost all of their fortune. Michael, their oldest brother, was tasked with keeping everyone in line, which he failed spectacularly and hilariously.
This genuine minute-by-minute insane serial became one of the most influential shows of the 2000s, with the ability to intricately create its humor unlike any other show before or since. Jason Bateman, Will Arnett, Tony Hale, and Jessica Walter were among the outstanding comedic cast members on this award-winning program.
Brooklyn Nine-Nine (2013-)

This sitcom is so popular among viewers that it was rescued from cancellation on Fox by NBC. The main day shift of Brooklyn's 99th precinct police station is followed by Brooklyn Nine-Nine, which features New York's finest detectives led by Captain Holt.
The program is not only amusing, but it also has a fantastic ensemble cast that develops into a new family, similar to Community. With the inclusion of crime-solving, musical montages, and LGBTQ+ representation, there's plenty of hijinks to go around.
It's Always Sunny In Philadelphia (2005-)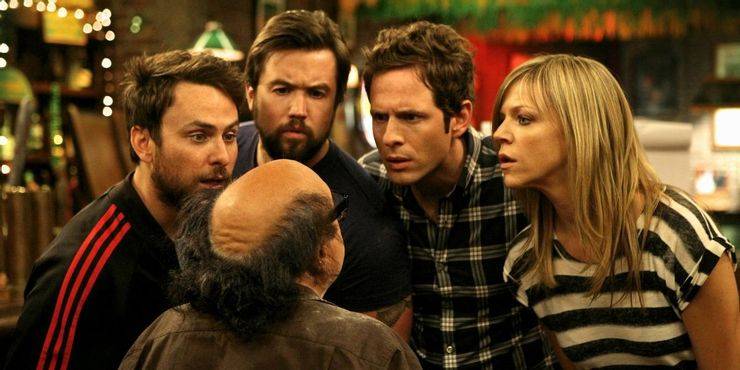 It's Always Sunny In Philadelphia, set to be the longest-running live action comedy series in the United States, recounts the story of a gang of misfits who own a failing Irish bar in South Philadelphia. The human psychology and society issues are wonderfully examined in some of the oddest yet most unforgettable ways in this entertaining dark comedy.
The chaotic ensemble of wicked, selfish, and shameless characters that viewers can't help but admire is one of the show's most unique elements. The show's strength, like Community's, is in the quality of its characters, and It's Always Sunny In Philadelphia features some of the most intricately written characters on television.
Mythic Quest: Raven's Banquet (2020-)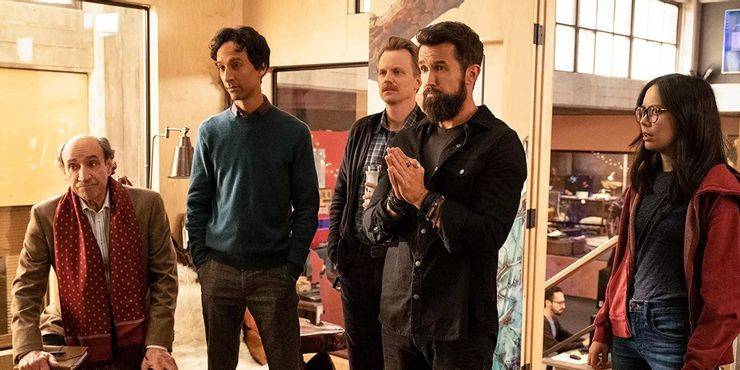 Mythic Quest: Raven's Banquet, created by Rob McElhenney, Charlie Day, and Megan Ganz of It's Always Sunny In Philadelphia, is a humorous workplace comedy about video game developers and their difficulties to keep their World of Warcraft-like game alive.
The series takes a satirical look at video gaming culture, and it's funny, innovative, and a touch odd. Charlotte Nicado gives an outstanding performance in the series. She portrays Poppy Li, a quirky head of engineering who is trying to break into a male-dominated field. Brad Bakshi, the savvy head of monetization, is played by Community alum Danny Pudi.
Parks And Recreation (2009-2015)
Parks and Recreation, like Community, features a big ensemble of colorful people who all work together every day in Pawnee, Indiana's small municipal parks department. It took a few episodes for the show to settle into a rhythm, but once it did, it rapidly became a fan favorite.
Parks & Recreation, like Community, was spontaneous at times with quick-witted comedy and had a comparable spectrum of ages for their characters from college-aged to middle-aged.
Party Down (2009-2010)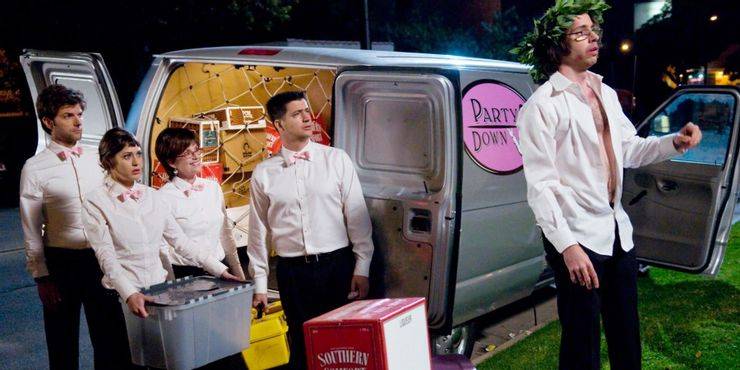 Party Down was one of those outstanding shows that was only seen by a small number of people. The show depicted a bunch of wannabe actors who were forced to work in a food company. This caustic program, created by Rob Thomas (Veronica Mars), took a brilliantly satirical look at the food service profession and the dreams of fame.
This program, like Community, had a cast of endearing misfits that viewers couldn't help but root for. This humorous series, starring Adam Scott, Ken Marino, Lizzy Caplan, Jane Lynch, and Megan Mullally, is a must-see.
Rick & Morty (2013-)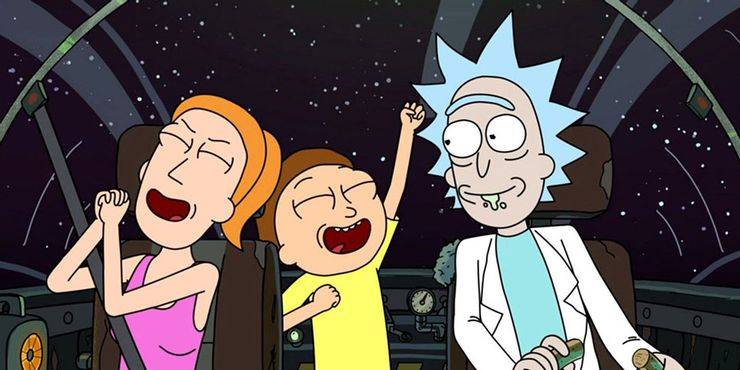 Rick & Morty, Dan Harmon's second masterwork, would be missing from any Community suggestion list. This adult animated sci-fi series, which I co-created with Justin Roiland, chronicles the wild exploits of a mad scientist and his grandson.
Clever writing, strange storytelling, and warped social criticism have all been commended for the series. The animated series, like Community, has a level of self-awareness and depth that elevates it above the ordinary comedy.
Schitt's Creek (2015-2020)

Schitt's Creek is another wonderful sitcom with an eccentric ensemble that hooks viewers from the first episode. The Rose family, a prominent and wealthy but distant family who lost everything and had to relocate to the small village of Schitt's Creek, is the focus of the series.
From the villagers, such as mayor Roland Schitt, whose name is a pun, to the absolutely naïve Rose family themselves, the series is packed of crazy characters like Community. This drama is full of love and heart, and the transformations that each character undergoes over the course of its six seasons emphasize this.
Silicon Valley (2014-2019)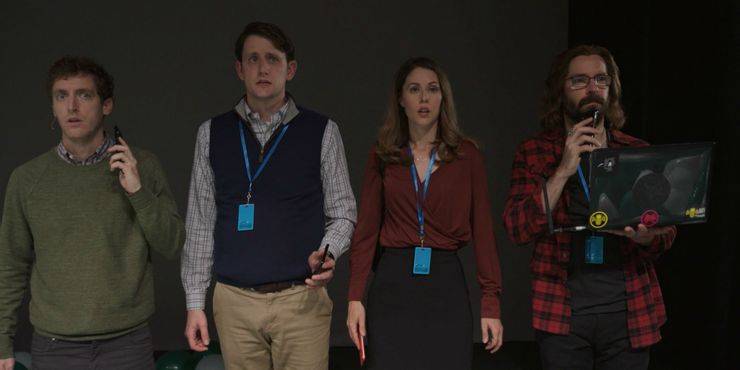 Similar to Community and its community college setting, Silicon Valley is another workplace comedy that takes on the well-known locale of Silicon Valley and builds its whole concept on the region. The sitcom featured a likable main cast of people who were not without their flaws.
Silicon Valley with its unique brand of clever, witty, and fast comedy will appeal to any Community fan.
Spaced (1999-2001)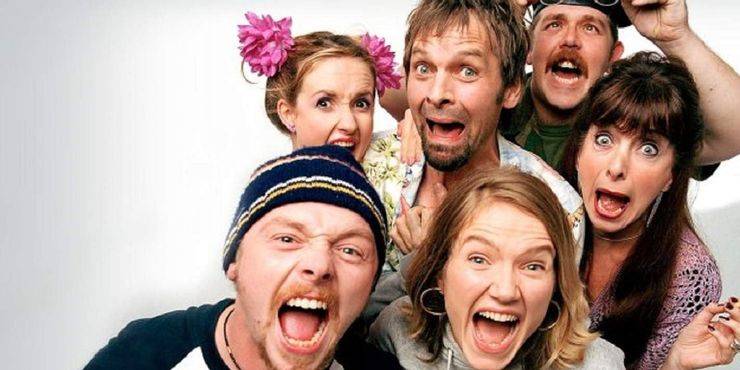 Spaced, more than any other show on this list, is the most comparable to Community. It told the story of Daisy and Tim, two strangers who pretended to be a couple in order to secure a flat in London in the late 1990s. It's not surprise that this British comedy pushed the boundaries of the traditional 20-minute sitcom with Edgar Wright as the director.
Spaced, like Community, is sometimes described as a program created by nerds for nerds. The series is a must-see for fans of self-referential humor, eccentric characters, and zany experiences. Jessica Hynes, Simon Pegg, and Nick Frost also appeared in the series. Unfortunately, the series only lasted fourteen episodes, but it was well worth the wait.
Superstore (2015-)

Superstore is an NBC show that first aired in 2015 and has already aired six seasons. The staff at Cloud 9, a big-box retailer in St. Louis, Missouri, make up this ensemble cast, which attracts lots of drama and bustle on a regular basis.
It captures the miseries and frustrations of working in retail while remaining hysterical regardless of the viewer's previous work experience. The cast is very lively, and they play off one other well, no doubt aided by the script's excellent comedy writing and surprising drama.
The Good Place (2016-2020)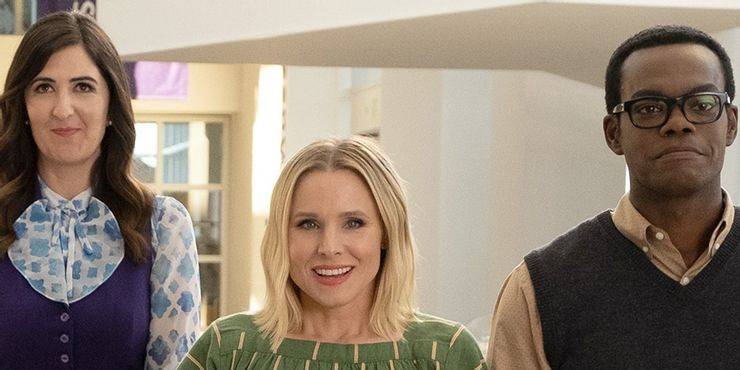 The Good Place's premise became increasingly intriguing as it followed a group of recently deceased people who were trying to find their way in the afterlife. Similar to the students who found themselves at Greendale Community College, the series featured unique characters who were seeking to figure out their new surroundings and understand themselves.
Despite the fact that The Good Place had a more intricate plot than Community, both series had similar sorts of humor and interesting characters and plots.
The Guild (2007-2013)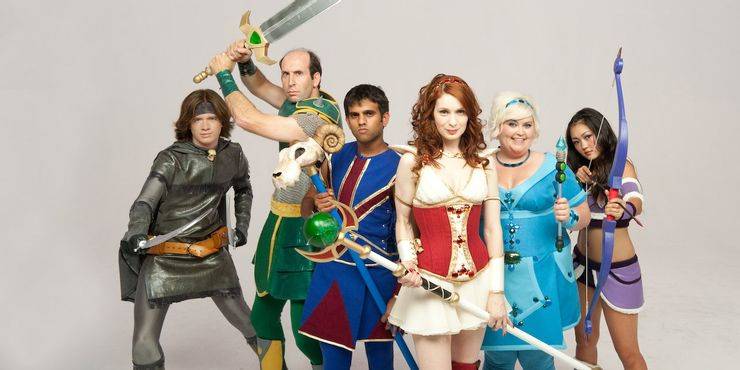 This nerdy show debuted in 2007 during the early days of YouTube, with its first season entirely funded by fan donations. The Guild follows the members of a fantasy guild in The Game, a hugely popular MMORPG.
The members' lives are flipped upside down when one of them, Warlock Zaboo, shows up on Priestess Codex's doorstep in real life. Not only is everyone in the guild strange in some manner, but it's both cringe-worthy and entertaining to watch them bumble through life together. The episodes are small, delectable bits that are easy to consume in a single sitting.
The IT Crowd (2006-2013)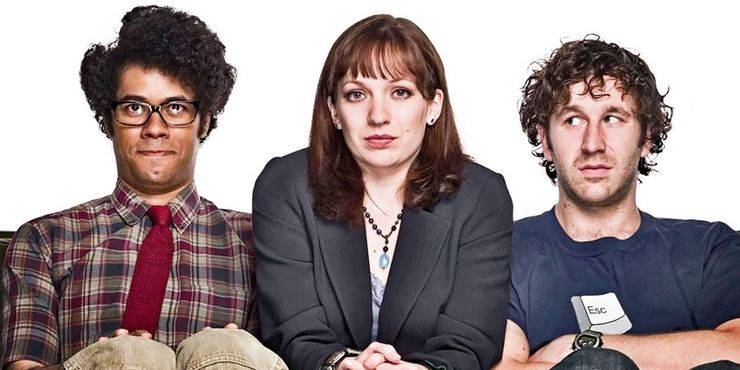 There are hundreds of workplace comedies on the market, but only a handful are as funny and heartwarming as The IT Crowd. The mishaps of an IT staff and their supervisor, who understood nothing about computers, were chronicled in this British cult series.
The show is known for its dry wit and sarcastic take on technology culture. Community fans will easily fall in love with the show's characters as well. Fans may notice similarities between Moss (Richard Ayoade) and Abed in particular. Both are adorable nerdy geniuses that have trouble interacting with others. Moss even has a Troy and Abed-like friendship with Roy (Chris O'Dowd), the other IT staffer. The sitcom was slated for a US remake starring none other than Joel McHale, but it never got past the pilot stage.
The League (2009-2015)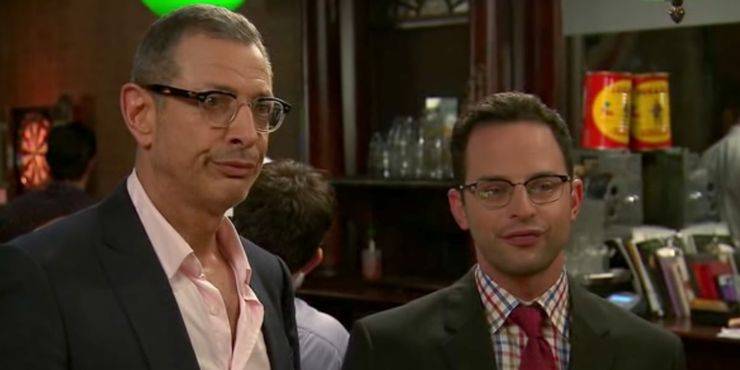 The League was about a group of close friends who were able to stay in touch in adulthood because to their fantasy football league. The League, like Community, took a fully accessible premise and turned it into a compelling and amusing series.
The League had a football theme, but that didn't imply the spectator had to be a football fan to enjoy the guys' improvised comedy or the bizarre circumstances they found themselves in.
Unbreakable Kimmy Schmidt (2015-2019)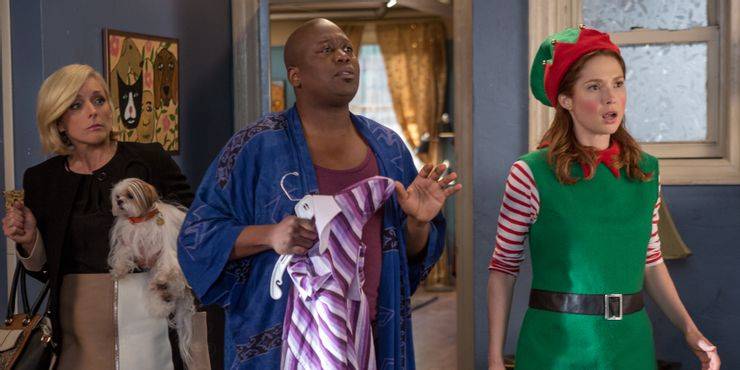 Unbreakable Kimmy Schmidt was possibly one of the most surprising comedy of recent years. After being held captive in a bunker for years, Kimmy Schmidt began on a new life in New York in this humorous, poignant comedy.
This series, co-created by Tina Fey, had the same upbeat, cheerful tone that made Community so enjoyable to watch. This incredibly weird musical was also extremely sad, and it dealt with problems like gentrification, mental health, and gender injustice in both a comical and insightful manner.
You're The Worst (2014-2019)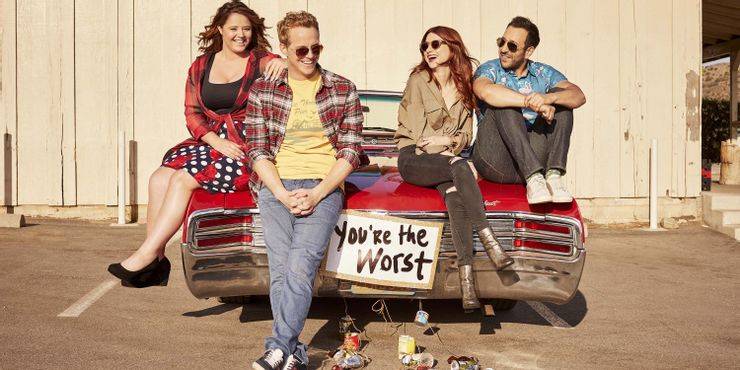 You're The Worst premiered in 2014 and follows Jimmy and Gretchen, a writer and a public relations executive who meet at a wedding where they both have a tangled past and ties. After stealing wedding gifts and being booted out of the ceremony, they decide to hook up, demonstrating how defective they both are.
Not all protagonists are wonderful people, and, like the ensemble cast of Community, they can love people and/or their families while being…well, the worst to those around them. Not only is the show's portrayal of modern relationships realistic and complex, but its second season shines in its focus on clinical depression and how it affects relationships in today's world.
Our Team DCS includes 5 different writers proficient in English and research based Content Writing. We allow them and encourage them to follow the Entertainment news all day long. Our posts, listicles and even the exclusives are a result of their hard work.