The King Who Never Was, a three-part documentary series on Netflix, is confusing, captivating, and unsettling in equal measure, living up to its title in every manner possible. This is due to the book's extensive exploration of the role played by the exiled last heir to the Italian throne in the tragic 1978 death of German teen Dirk Geerd Hamer due to an event in Cavallo, France. We now have information available if you simply want to read more about the incident, with an emphasis on the events that occurred, the investigations that followed, and the overall effects.
How Did Dirk Geerd Hamer Die?
When Dirk, a 19-year-old resident of Marburg Lahn, was on holiday with his family in magnificent Porto Rotondo, Sardinia, in the summer of 1978, everything in his life was flipped upside down. The fact is that he had an unquestionably bright future ahead of him because of how athletic, nice, clever, and creative he was. It also had nothing to do with the fact that he was the son of two well-known doctors. Due to the extreme luck involved at every turn, the news of the early-morning August 18 Cavallo incident naturally surprised not just his loved ones but the entire continent of Europe.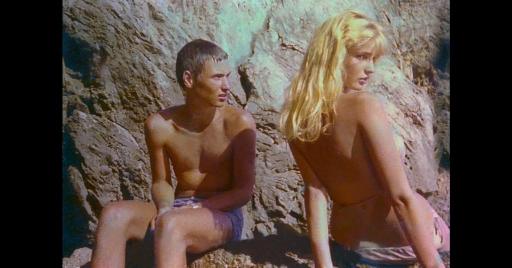 After all, the only reason Dirk was there was because his sister Birgit had been invited by a large group of kids to spend the day exploring the island's periphery, and the kids' father had agreed to let the teen tag along. Due to hazardous tides, they were unable to complete their initial goal of returning on August 17 in the evening; as a result, they all made the decision to adjust and spend the night on their three boats. But they hadn't realised that borrowing a dingy from a nearby vessel would spark a violent, ultimately fatal altercation when its owner realised it hadn't been returned when they went ashore for a proper dinner.
According to the group, they were awakened a few hours after midnight by yelled profanities and charges of stealing, followed by sounds that sounded like someone was opening an oxygen tank. Nicky Pende then walked outside to confront their accuser, but before the latter could throw both him and the rifle overboard, he reportedly fired two rounds directly towards the boats. But alas, it was too late; one of the bullets is said to have crossed the vessels and struck Dirk in the stomach as he dozed off in the farthest one. He then underwent 19 surgeries, a limb amputation, and months of excruciating pain before succumbing to his wounds on December 7, 1978.
How Did Dirk Geerd Die?
Despite the fact that the hours following the incident were chaotic, the police managed to detain the alleged shooter, Italian Prince Vittorio Emmanuel, despite his diplomatic status. This is due to the fact that no witness' testimony contradicted one another, and even the last exiled heir himself did not refute any material details of the horrifying incident at issue. In reality, the king confessed in Ajaccio that the teen's wound was caused by the discharge of his illegal weapon while Dirk was still battling for his life in a nearby hospital days later.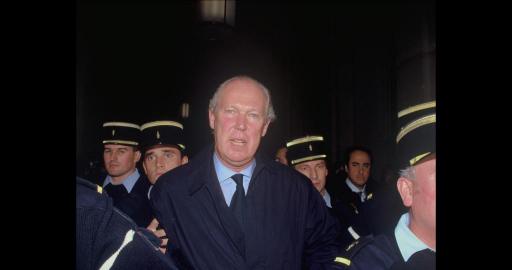 Vittorio was adamant that he had not intended to shoot at the boats; instead, he had fired a warning shot into the air before accidentally firing another one. According to the preliminary investigation of the crime scene, shot casings, and discovered bullet fragments, Dirk was injured by the latter, and as a result, he was imprisoned at a nearby correctional facility without bond. However, within two months, the Prince was cleared of all accusations due to a lack of evidence, at which point both the bullet fragment and his alleged confession vanished.
Although there have been rumours that Vittorio utilised his position of authority to break away, none of them have ever been confirmed by the authorities in any manner, shape, or form. Furthermore, nothing could be done because he later changed his story, blaming his actions on shock and ignorance of the presence of a second weapon on board. Even though it was kept below deck and nobody on board had any reason to kill the adolescent, it didn't help that this retrieved pistol belonged to one of the boat owners and had two missing bullets.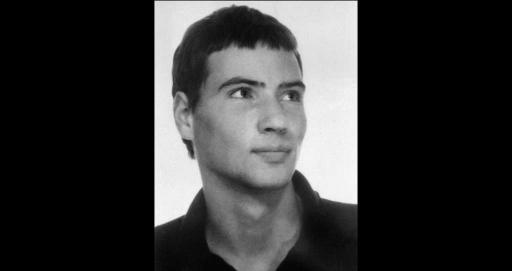 Because of this, it took Birgit years to compile enough evidence and get a willing lawyer to launch a complaint against Vittorio, which led to the Assize Court of Paris agreeing to a criminal trial. The heir was charged on October 11, 1989, with felony use of an unlicensed handgun, involuntary manslaughter, and deliberately inflicting serious bodily injury. His trial was scheduled for the fall of 1991. But thanks to multiple character witnesses, he was only found guilty of the last count and cleared of the others, leading to a six-month suspended sentence.
But all changed in 2006 when Vittorio was jailed on unrelated counts of corruption and sex trafficking and was recorded confessing to Dirk's death. He had claimed, among other things, "I was in the wrong… but I must say I fooled them [the French judges]," which he then tried to refute by claiming in public that technology production was to blame. It didn't work, but because of Vittorio's formal acquittal in 1991, the courts were unable to re-indict him on criminal charges. As a result, it was only his 2015 defeat in the defamation action resulting from this film that gave the impression that he was guilty.