Savanna Todd describes how her world came crashing down in 2013 when the FBI detained her mother on charges of kidnapping and having phoney documents in "Dateline: Seeking Savanna" on NBC. The 20-year-old was horrified to hear that everything she thought she knew about her life, including her name and the identity of her father, was fake. What is Savanna's background and who is she? Here is what we know about the case, including information regarding her present whereabouts. So let's get started, shall we?
Who is Savanna Todd?
Savanna Todd was two and a half months old when her biological father, Harris Todd, also known as Benjamin Harris Todd III, and her mother, Dorothy Lee Barnett, engaged in a contentious custody dispute following the filing of their divorce. The rights to Harris were granted by the judge on February 18, 1994, after Dorothy was deemed incapable to be a full-time parent, according to court records. But after just two weeks, Dorothy took her daughter, who was only 11 months old, during one of her planned visits, and ran away.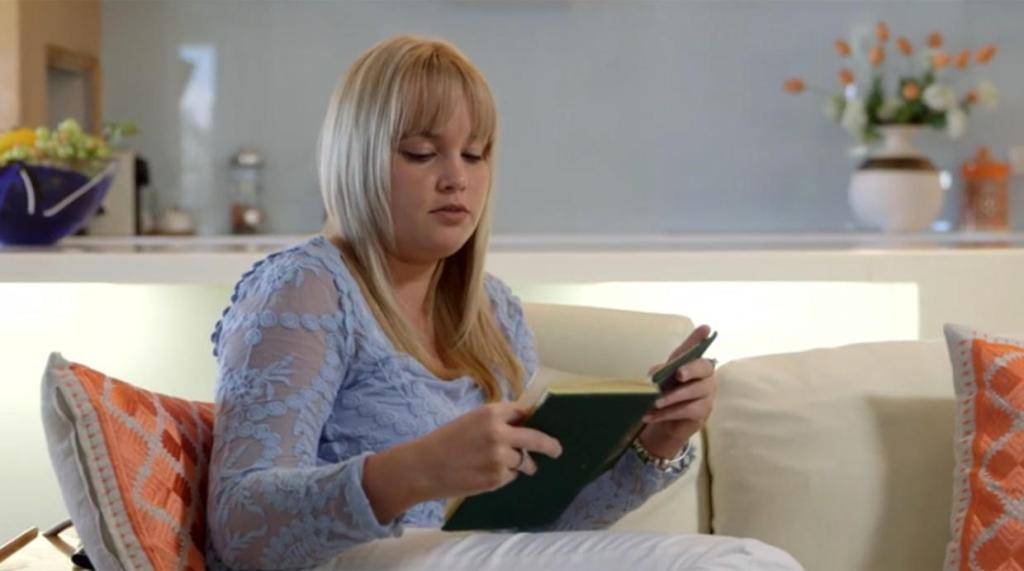 The mother and daughter combo flew to France from Charleston, South Carolina, using fictitious documents the former had created for them. They thereafter travelled to countries such as Malaysia, Singapore, France, Germany, and more while eluding the FBI's extensive pursuit. Savanna was reportedly renamed Samantha and she changed her name to Alexandra Maria Canton. Dorothy married Juan Geldenhuys, an engineering geologist, in South Africa seven months after leaving the US.
Samantha had a baby brother named Reece, and the family went to Botswana, where Dorothy claimed, "I got married to him because he was madly in love with my daughter." They arrived on Australia's Sunshine Coast after 13 years on the run and crossing four countries. Nevertheless, her parents separated after Juan, whom she had always taken to be her father, started seeing someone else. Samantha recalled how her mother Dorothy was affected by the divorce and said, "She (Dorothy) stayed strong. She remained unflappable. She was also a wonderful single mother.
All of that changed, though, when the FBI arrived at Dorothy's door and detained her one day in 2013. According to sources, Harris had been searching for his "abducted daughter" for years, even going so far as to occasionally make television news appearances and file lawsuits against his ex-friends wife's and family. He eventually gave searching, but in 2011, nearly two decades after the incident, he received an email. In an effort to get over his bereavement, he had been working as a financial advisor and spending time with his young niece.
It had been provided by an Australian couple who claimed to have knowledge of Savanna Harris' daughter. They claimed to have known Dorothy and Savanna as Alex and Samantha for the majority of these years and to have lived in the Australian seaside resort of Mooloolaba. They even sent a picture of the mother-daughter pair, and Harris identified his runaway ex-wife right away. Equipped with this knowledge, the police detained her on suspicion of two counts of passport fraud as well as international parental kidnapping.
Where is Savanna Todd Now?
Following her incarceration, Dorothy recalled calling her daughter, who was pursuing a degree in nursing at James Cook University. She remembered saying, "I said, 'Sammy. You know how we've never been in touch with our relatives and friends in the US? Savanna also remembers this phone call to this day since it came out of the blue and changed her entire life. "She answered, "Yes. " I said, "Well, I was married previously… I'm going to jail now… 'cause I've been accused of kidnapping you, and I claimed I had to keep you safe."

I had to contact her again and ask, 'Wait, does that mean that dad wasn't my dad?'" she recalled.
While Dorothy was being taken to a jail in Brisbane, FBI investigators sat Savanna down and explained everything. As she did, both her and I started crying. She said that given Juan's recent death from bone cancer and the fact that the arrest could not have come at a worse time. In the fall of 2014, the matriarch was extradited to Charleston, South Carolina, where she entered a plea of guilty to all three federal charges and received a term of 21 months in prison.
Yet Savanna, or Samantha Geldenhuys, was taken aback when she discovered the numerous claims made against her mother over the years. She genuinely remarked, "Every trait they claimed my mother possessed was false and incorrect. She even read through all of the court transcripts and the covert journal her mother had kept. It begins on the first page with the words "To my lovely Savanna," she continued. I'll give you this journal someday so you may possibly comprehend your mother.
She said that none of the facts had altered how she felt about her mother. Savanna stated she wrote an eight-page letter to Harris and questioned why he claimed Dorothy was violent or mentally ill in court, saying, "She is the most important thing, was, has been, and still is." She didn't meet Harris the first time he visited Australia; instead, she did so at his house a few years later.
Samantha nonetheless finished her education and began working as a nurse around her base in Australia, saying, "I can have the most fantastic connection with him as long as I am 100 percent confident there's no payback, no spite, no nothing." In the end, she wed Bradley Stevens in Fiji so that Dorothy's mother could be there because Australia had refused Dorothy admittance. She is in her early 30s and still resides close to Sunshine Coast as of her present situation.
Being a binge-watcher himself, finding Content to write about comes naturally to Divesh. From Anime to Trending Netflix Series and Celebrity News, he covers every detail and always find the right sources for his research.