On May 28, 2022, Dylan Rounds' family communicated with the 19-year-old farmer, unaware that it would be their final exchange. About two days later, Dylan departed without a trace, and the police quickly discovered a pair of abandoned boots close to his camper. 'Never Seen Again' from Paramount+ details the tragic incident and even follows the police inquiry that resulted in the case being labelled as a homicide. Let's investigate the circumstances around the homicide to learn more, shall we?
How Did Dylan Rounds Die?
Dylan Rounds, who was originally from East Idaho, was 19 years old when he was killed. He had a lot of responsibility for his family despite still being a teenager, and he even lived in a camper on the land he was farming close to the Nevada-Utah border. Living alone was difficult, to say the least, but Dylan made the best of it. He was also defined as a diligent and honourable individual who had wonderful relationships with his parents and those around him. The news of his murder shocked those who knew him even more because he was known to be very cordial.
On May 28, 2022, Dylan gave his family a call and spoke with them for a while. Nothing seemed out of the norm during the call, according to his mother Candice Cooley, and there was no sign of the impending disaster. The 19-year-old farmer, however, did not answer when his family attempted to contact him on May 30, and his camper was discovered to be absolutely empty.
Dylan's family became concerned as they had no information of his whereabouts. They contacted the police and filed a missing person's report for him. The police first handled it as a disappearance and conducted their investigation accordingly because they were dealing with a missing person complaint. Though evidence suggested otherwise, the case was quickly labelled as a homicide. The fact that Dylan's body hasn't been found despite the fact that it is likely he was shot to death is another factor.
Who Killed Dylan Rounds?
There were no leads or witnesses at the time of Dylan's murder, therefore the early investigation was quite difficult. Detectives spoke with a number of the victim's friends, but the majority of them stated that the 19-year-old had no known adversaries who would wish to hurt him. Officers even conducted a thorough search of the region near Dylan's property, but they found no leads. Authorities finally made progress when they discovered a pair of abandoned boots next to Dylan's campsite. Law enforcement officers observed blood spots on the boots and sent them in for testing even though they were quickly recognised as belonging to the victim.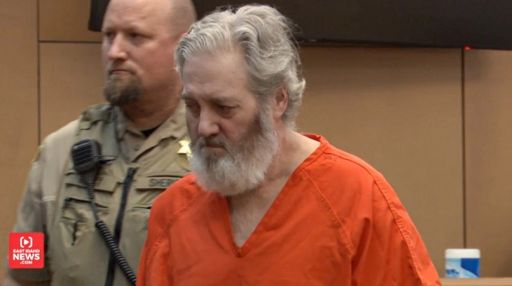 They obtained a warrant for Dylan's phone records at the same time in the hopes that it would yield more information. According to Dylan's phone records, he made a call to an unkown number just before going missing on May 30. The records also showed that Dylan's phone pinged off a signal tower close to a distant Lucin property that had a bad reputation for squatters. So the police sent a team over right away, and they found the victim's phone in a pond on the property. Authorities were able to get the stored data using a digital forensic download because the phone was nearly damaged after spending so much time underwater.
As a result, the authorities discovered a video that had been shot many hours after Dylan had vanished. In the horrifying video, a man was seen cleaning a rifle while donning a bloody shirt. The man was later identified as James Brenner, and DNA tests established that Dylan Rounds' blood was on the shirt. However, additional testing revealed that James Brenner's blood was present in some of the blood on Dylan's shoes. The authorities were persuaded by this evidence that James was responsible, and in 2023 they arrested him for murder after learning that Dylan had called James just before going missing.
Where Is James Brenner Now?
James Brenner was accused of Dylan Rounds' aggravated murder and abuse or desecration of a human body when he was brought before a grand jury. On the other side, Lance Kelley, a volunteer who assisted in the hunt for the 19-year-old, said that Dylan's remains might have been buried nearby, in an unmarked mineshaft. The prosecution, however, asserted that James was the only person who knew where Dylan's remains were located and accused him of transporting and concealing the body.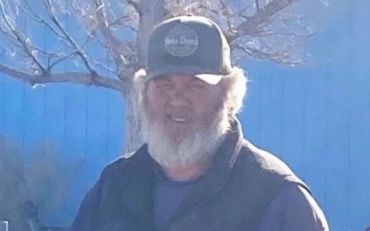 As a result, James Brenner is currently incarcerated pending trial, and the Box Elder County Sheriff's office issued the following statement to the public: "The evidence supports that James Brenner is the only suspect. Although Dylan Rounds' remains have not yet been found, we have faith that they will be in the near future. We send our sympathies to Dylan Rounds' family.
Our Team DCS includes 5 different writers proficient in English and research based Content Writing. We allow them and encourage them to follow the Entertainment news all day long. Our posts, listicles and even the exclusives are a result of their hard work.