'Dateline: Against All Odds' on NBC details how Earon Harper, 41, was shot in her Louisville, Kentucky, home in May 2006. The authorities were astonished to learn that Earon's infant daughter had also been seriously harmed by the offenders even though she eventually passed away from her wounds. After more than a year, the case was finally solved thanks to an informant's evidence and the police's tenacity. We have all the information you need if you're curious to learn more about the case, including who the murderers were. So let's get started, shall we?
How Did Earon Harper Die?
On September 13, 1964, Harold and Judy Harper welcomed Earon Michelle Harper into the world in Louisville, Kentucky's Jefferson County. In May 2006, she occupied a rental house on Wilson Avenue in south Louisville. Eric, Ebony, Erica, and Ebreona were the four children Earon was raising mostly by herself; Ebony, the eldest daughter, recalled how close they were. Instead of being mother and daughter, Ebony and I were more like sisters. We collaborated on everything. She was the ideal mother.
Ebony described her mother as "fun to be around, with a boisterous, oversized personality." She remembered, "She was extroverted. She would act in any way. She was merely a risk-taker. She is sorely missed. To me, she was everything. The discovery of the mother of four dead inside her home on May 18, 2006, with her youngest daughter, Erica Hughes, then two, also shot and laying next to her in a pool of blood, shocked the family. The horrifying discovery was made by Earon's landlord on May 18 in the late afternoon.
The landlord claims that when he arrived at Earon's house, he saw the front door ajar and an open, empty pocketbook on the walk leading to her door. When no one answered the door, he repeatedly knocked before entering. The 41-year-old tenant was discovered unconscious on the floor between the living room and a bedroom, shocking the man. To add to his horror, he noticed two-year-old Erica laying on the bed in the bedroom, suffering from severe wounds and wailing in agony. He dialled 911 out of panic, and the police arrived shortly after his request for help.
The mother was shot once in the right thigh and once from only a few inches away, close to the left ear, according to the medical examiner, who also said that Earon and her daughter had each been shot at least twice. The head wound would have been instantly fatal, according to the coroner, who could not tell what sequence the rounds were fired in. Erika Hughes, age 2, was taken in serious condition by Louisville Metro Police officers and sent to Kosair Children's Hospital. She had also taken gunshot wounds to the head, breast, and thigh.
From the scene, the detectives retrieved bullet and shell casings. According to ballistics tests, they were discharged from the same 9mm weapon. Additionally, the police discovered Coke cans and cigarette butts in the bedroom, and DNA samples taken from those items would eventually aid in the capture of the criminals. Additionally, they discovered empty prescription bottles with Earon's name on the labels lying around the bedroom floor. They discovered the Churchill Downs hostess had been given an MS diagnosis.
She was forced to go on disability due to fibromyalgia, a severe inflammatory ailment. To control her discomfort, she frequently took painkillers on prescription. In the bedroom closet, the detectives discovered a tiny safe that had been opened and had its main section empty. After midnight on May 18, they looked up Earon's phone records and found that she had received two quick calls from a James Quisenberry-registered number. On June 6, James received a phone call for an interview.
Who Killed Earon Harper?
James acknowledged that it was his phone number and that he had known Earon for a while. He asserted that they exchanged prescription drugs as part of their connection. But on May 18, he turned down her invitation to spend the morning there. The police identified James and Kenneth A. Williams as being at the pharmacy's prescription window on May 17 based on surveillance footage from the Walgreens pharmacy where James worked and the testimony of another pharmacist. But their efforts to get prescription medication were in vain.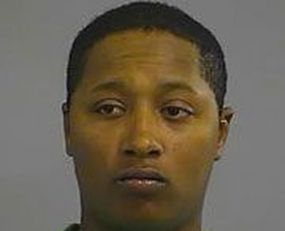 The chemist quickly learned that his car's owner's handbook, registration and insurance certificate had been taken, according to court records. The police discovered the stolen goods close to Earon's house in a catch basin after receiving a citizen's report. They also uncovered empty prescription bottles with her name on them, her driver's licence, many bank and shopping cards, and more. James and Kenneth were recognised as suspects in the murder of Earon, but the police were unable to apprehend them because of a lack of proof.
Before the authorities made their breakthrough, the case remained unsolved for more than a year. In July 2007, Rashon Turner, a longtime buddy of both suspects, offered to testify against his ex-pals in exchange for a favourable plea deal. He was charged with his own unrelated murder. Rashon testified that a few weeks after the Derby in May 2006, he was on the porch of Kenneth's mother's house visiting Kenneth's sibling.
Rashon claimed Kenneth had called and accused him of robbing a store. Kenneth told Rashon they had gone to a woman's Wilson Avenue home to get some pills shortly after James left him off there. Rashon claimed Kenneth grabbed the woman's pocketbook and then shot her and another person. Rashon reportedly saw some pills and a black, semi-automatic 9mm handgun from Kenneth. He claimed that when he and James were still in south Louisville, he had thrown away certain papers and other objects.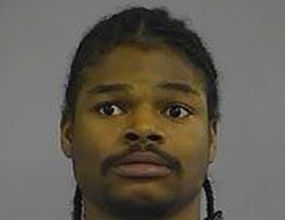 Kenneth Williams Rashon also thought he sold the rifle afterwards. On August 29, 2007, the investigators questioned both suspects once more armed with the damning testimony. Even though they initially denied being at Earon's residence on May 18 in the morning, they soon came to believe the police had evidence of their attendance. Both of them blamed their acquaintance but denied shooting Earon or her daughter. The jury gave Kenneth the starring role, convicting him of killing Earon and of abusing and trying to kill Erica in 2009.
James was also judged responsible for the child's offences and guilty of second-degree manslaughter. Kenneth was granted a life sentence by the Jefferson Circuit Court, while James received a 45-year prison term. Erica, a two-year-old infant, suffered severe injuries, but she was able to survive thanks to her sheer will and the dedication of the medical team. She lost vision in one eye, though.
Our Team DCS includes 5 different writers proficient in English and research based Content Writing. We allow them and encourage them to follow the Entertainment news all day long. Our posts, listicles and even the exclusives are a result of their hard work.