Nobody can dispute the fact that the UFO and "alien" sighting that occurred on September 16, 1994, on the grounds of Ariel Primary School outside of Ruwa, Zimbabwe, is unique. After all, 62 children claimed to have seen unexplainable phenomena on that fateful day, as painstakingly examined in Netflix's "Encounters: Believers," but one insists that all of it is just a rumour. We now have the pertinent information for you if you simply want to read more about a handful of these former pupils, including Emma Kristiansen, Kudzanai Munya, and Dallyn Vico.
Who Are Emma, Kudzanai, and Dallyn?
Emma, who was only 11 at the time, still clearly recalls how she and her best friend Salma Siddick were wandering the forbidden territory during playtime when things went horribly wrong. The truth is that they had been able to kind of bend the rules because all of their professors were having a brief staff meeting inside when they all of a sudden saw a "bright light really close by, above the grass." This small girl had openly said, "I saw a little object hovering," back then. It was actually fairly large, and there were small children all around it. They appeared to be switching spacecraft.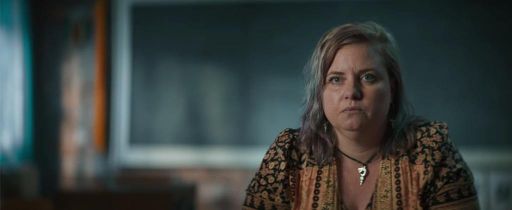 It's obvious that Emma continues to tell this story even now when she adds, "They were like ants, doing what they needed to do, whatever it was… He appeared there out of nowhere. He stood just in front of us. She had also witnessed an extraterrestrial person who, in her account, had a black body and extremely tight-fitting black attire. He also had a gigantic oval head with a sharp chin and large eyes. Everything else just vanished once we made the eye connection, she said. "At that point, I began to receive messages. The concepts—about how important it is to protect our environment—just sank into my being.
Salma acknowledged that she had marvelled at the same thing, but Kudzanai fled the scene as soon as he saw the creature out of fear for what it might do. However, Dallyn openly claims that none of it ever took place, saying, "I didn't see the UFO. I concocted the entire scenario. My friend and I were talking about how we could stop taking Shona classes when we had the wild idea that never, ever should have succeeded. There was a rock there at the time that was quite shiny. I said, "Look, there's a spaceship!" as I pointed to it because it was glowing in the sun. Aliens are present… All the students were talking about it after 30 minutes.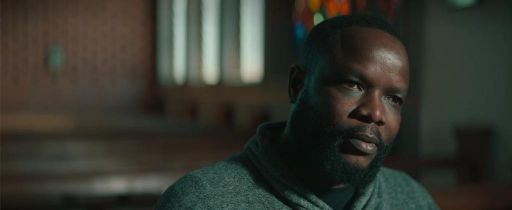 "That's the thing with kids; they play these imaginary games, and before you know it, they really, truly believe it," Kudzanai Munya Dallyn continued. I doubt that I would have simply stood there, gazed at the rock, and pointed if it had actually happened. I actually would have walked over to the extraterrestrial. My assertion is that no aliens existed. The rumour arose, and despite your claims to the contrary, you guys think you saw something. I'm sorry, but I had to be honest and call you people up on your BS. The others, however, have never in any way, shape, or form been moved by him; they vehemently maintain that it was actually a silver disc-like sphere with lights radiating from below rather than a rock.
Where Are Emma, Kudzanai, and Dallyn Now?
According to what we can gather, Emma Jelic Kristiansen had such a remarkable experience at Ariel Primary School in Zimbabwe that she ultimately decided to pursue a career in education. According to this happily married mother of two and classroom teacher at the New South Wales Department of Education and Communities in Australia, "Ariel was a great place to learn," she remarked in the video. "We spent little time in the classroom. I'm very fortunate. The instructors were really enthusiastic. We were a community, and we knew we could trust the adults in our immediate surroundings, whether they were volunteers or teachers. We all felt secure and connected because of them. There was a second family at Ariel School.
However, the truth is that Emma and Kudzanai were not believed for a very long time; many people still believe these 62 children to be liars, but the fact that none of their stories have ever changed does suggest something else. Regarding the latter's current situation, all we know is that he continues to stay in Harare, Zimbabwe. He chooses to keep both his personal and professional experiences under wraps these days. Dallyn Vico, a citizen of Cape Town, Western Cape, South Africa, is a happy, dedicated man who is currently employed as a proud Sales Specialist at SPSilverPlus Masks.
Our Team DCS includes 5 different writers proficient in English and research based Content Writing. We allow them and encourage them to follow the Entertainment news all day long. Our posts, listicles and even the exclusives are a result of their hard work.