In the crime thriller "Escobar: Paradise Lost," Nick, a young man from Canada, and his brother open a shop selling surfing gear in Colombia. He meets Maria there, with whom he later falls in love. Maria introduces him to Pablo Escobar, the infamous Colombian drug lord, as things swiftly go out of hand. Though first wary, Nick soon comes to adore Escobar as much as Maria does after realising how kind and generous the man is despite his illicit actions.
But when law enforcement draws in on Escobar and his organisation, everything changes, and he assigns Nick a duty that may be too difficult for him to do. The 2014 movie, which was directed by Andrea Di Stefano, stars Josh Hutcherson and Benicio Del Toro in the key roles. Many of our readers may be curious as to whether the story itself is from a part of Pablo Escobar's life as "Escape: Paradise Lost" depicts the real-life figure of Pablo Escobar. Let's get in and learn together!
Is Escobar: Paradise Lost a True Story?
'Escobar: Paradise Lost' is not based on a genuine story. However, the screenplay, which was created by the filmmaker Andrea Di Stefano himself, was inspired by a police officer's account of a "young Italian fellow who went to Colombia to meet his brother, somehow became close to the Escobar family, and then got in trouble." By fabricating a plausible tale centred on an actual person, the movie develops this narrative further. Although "Escobar: Paradise Lost" is told from Nick and Maria's perspectives, the movie actually focuses on Pablo Escobar's thoughts and behaviour.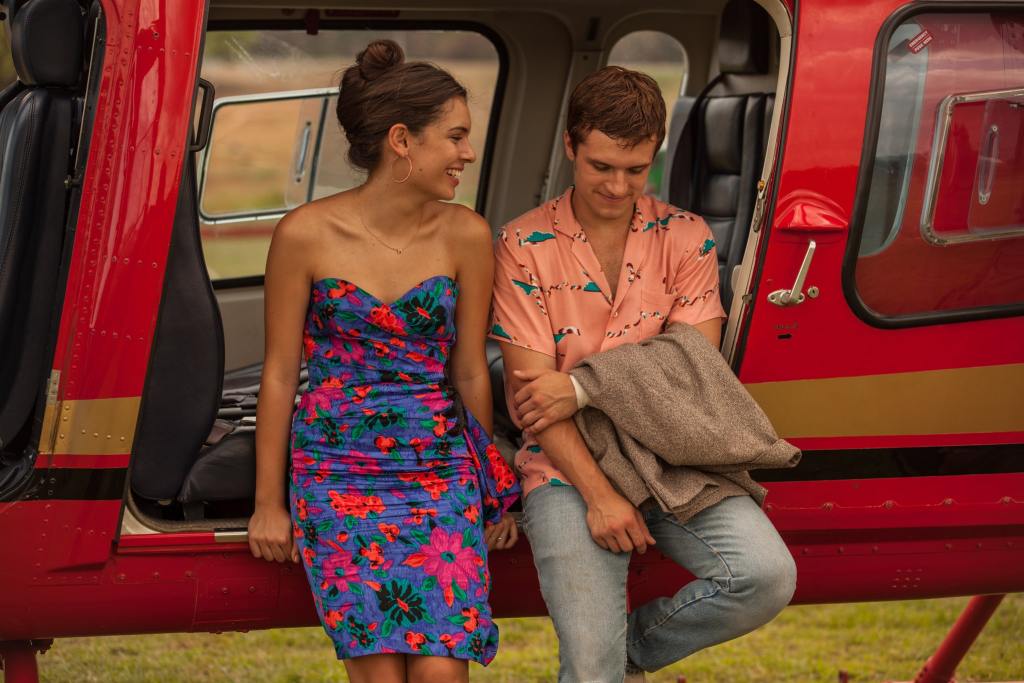 Di Stefano was intrigued by the man since he had heard unbelievable but true things about him. He worked hard to put one of these stories on the big screen. "As a writer, I'm fascinated by Escobar – as an artist and narrator, there's a psychology that gives me a lot of possibility to play around," said Di Stefano. But that's quite different from saying I respect him as a person. Such accomplishments are quite simple to have when you are an evil person and are surrounded by good people.
Benicio Del Toro plays the Colombian drug lord in the movie. From his mannerism to his appearance, the Oscar-winning actor is identical to the Pablo Escobar who existed in real life and was documented in history. In "Escobar: Paradise Lost," Benicio generates a gravitational field around him that draws in both the audience and the other characters. In response to the question of how he was able to give the character such life, Del Toro replied in an interview with ScreenSlam, "The bottom line is [that] if you just go from the script in a way, and you go from the research, and you put time and staying focused."
The actor said, "You work with good actors who will support you, or good filmmakers who understand what you need to accomplish, or good actors who will allow you to explore things when you're in front of the camera. So, you know, it's a combination of a lot of things. The movie Pablo Escobar examines the drug lord's humanitarian side, including his initiatives to reconstruct impoverished areas, construct hospitals, establish schools, etc. Del Toro put a lot of effort into his preparation for such a role.
"You read, right? Many films have been made about him [Escobar], his brother has published a book, and other authors have also written books about him. There is video of him, and looking back, you can see the destruction he caused, including how he brought Colombia to its knees, how he killed many journalists for their reporting, and how he instilled fear in the lives of every Colombian by seizing control of the press. And in doing so, he was successful in getting what he desired," the actor said when asked about the sources he used to learn about the part.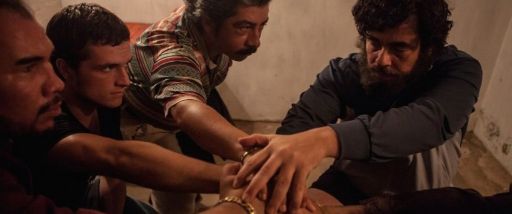 Josh Hutcherson's Nick is Pablo's counterpart in "Escobar: Paradise Lost" and stands in direct contrast to Pablo. Nick is impulsive and easily swayed by Escobar's charisma, and he finds nothing wrong with his illicit behaviour as long as it ultimately helps the Colombian people. But in the end, this irrational confidence is put to the test, with disastrous effects. The movie uses real-life events that are well-known to the public to root its fictionalised account of a moment in Pablo Escobar's life in fact. 'Escobar: Paradise Lost' appears to be a biography more as a result. The movie's strongest point is its nuanced narrative, which builds the overall suspense and drama using the audience's own opinions of Pablo Escobar and how the story might turn out.
Our Team DCS includes 5 different writers proficient in English and research based Content Writing. We allow them and encourage them to follow the Entertainment news all day long. Our posts, listicles and even the exclusives are a result of their hard work.