One of Hollywood's top actors is Evan Peters. His work on American Horror Story, WandaVision, X-Men: Apocalypse, and Mare Of Easttown is what made him most famous. He last appeared in Monster: The Jeffrey Dahmer Story, a Netflix original series.
The Hollywood actor has been romantically associated with a few stunning women in the entertainment world during the course of his career. To find out Evan Peters' current relationship status and to discover more about his love life, keep reading.
Is Evan Peters single or ready to mingle?
The Jeffrey Dahmer Story star of Monster appears to be single right now. Yes, you read it correctly; Evan Peters has not been seen in public photos with any women this year.
Evan even attended the 2022 Vanity Fair Oscar Party by himself, but he was seen chatting with a woman at the ceremony, suggesting that there was no romantic interest between them. Therefore, we assume that he is currently looking for a date.
What does Evan Peters look for in a partner?
The American Horror Story actor revealed what kind of a mate he is seeking for in a 2015 interview with Cosmopolitan. He said to the news organisation at the time, "I guess girls who give me a chance, you know? She doesn't mind whether I make a mistake, act foolishly, trip, or spill something on my clothes.
She's cool with that, and she'll give me another chance to speak up and overcome my anxieties and insecurity, Evan continued. There are many girls out there who are not actually interested in doing that. However, there are many girls out there that do, and those are the only ones I can genuinely pursue. I require a few more opportunities in addition to the first one.
Who has Evan Peters dated in the past?
Emma Roberts (2012-2019)
Emma Roberts, an American Horror Story co-star, was the subject of Evan Peters' first well-known relationship. In the year 2012, the two of them first encountered one another. During the 2012 John Cusack comedy drama Adult World filming, they ran into each other.
Later that year, Emma and Evan began dating. The following year, Peter proposed to Roberts. According to The Sun's stories, the couple announced their engagement in January 2014 after the Mare of Easttown actor proposed to Emma over the Christmas holidays.
It was later discovered that Emma and Evan had broken off their engagement in June 2015. Nearly three months later, in September of the same year, the two lovers revived their romance.
Peters discussed their love story and how they met Vulture on an earlier encounter. He admitted to having a crush on her at the time, saying, "I didn't really know how to approach her, talk to her, or any of that stuff."
The Office actor continued, "I was a more introverted performer at the time, trying to kind of keep into it, be focused, and not talk too much. However, I did make a couple attempts to speak with her and, I dunno, kept saying the incorrect things.
"I was very kind of weird and stupid and like, Oh God, this is just not working out well," Evan continued. I'm just going to stop talking and say nothing. Following the film, we got together, and I started to unwind a little bit. She also began to understand my sense of humour.
Emma and Peters split up again nine months after they had reconciled. On March 20, 2019, their intermittent romance came to an end. Later, Emma started dating actor Garrett Hedlund from Friday Night Lights. Evan and Roberts once shared a son, albeit they are no longer together.
A source told Us Weekly at the time that "Emma and Evan were on the verge of a separation and now are simply friends." Evan has relocated, the insider added. Not an awful breakup, either. Although Garrett and Emma have long been friends, their relationship is only a few weeks old and is casual.
Halsey (2019-2020)
Peters moved on with pop star Halsey after his divorce from Emma. Evan and Halsey were spotted out and about in public together in September 2019 while they were out on a date at Six Flags.
The next month, Halsey and Peters made their relationship public. At the celebration for American Horror Story's 100th episode, the couple made their first outing together. They both dressed in disco-inspired outfits for the gathering.
Later that month, while appearing on The Ellen DeGeneres Show, the Him & I singer declared the couple's romance. For those of you who don't know, let us inform you that Halsey formerly harboured a deep crush on Evan Peters.
Even in 2013, Halsey tweeted a few times about the famous actor. "Petition for Evan Peters to date me," the artist tweeted at the time on Twitter. She said, "I simply want cookies and Evan Peters," in a different tweet.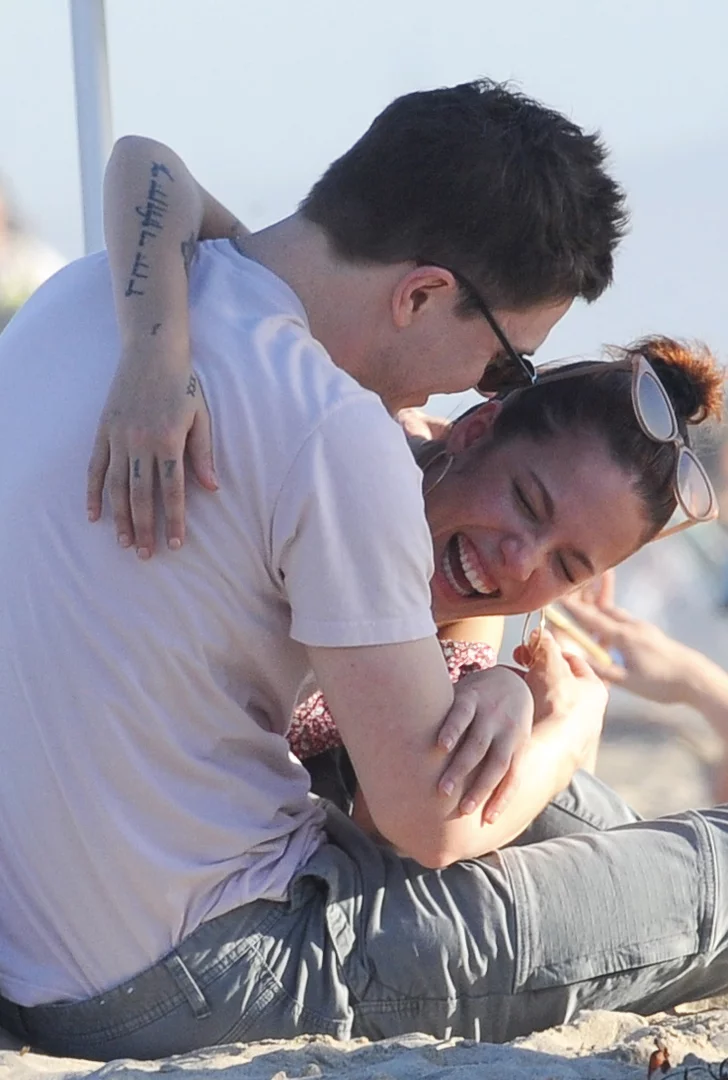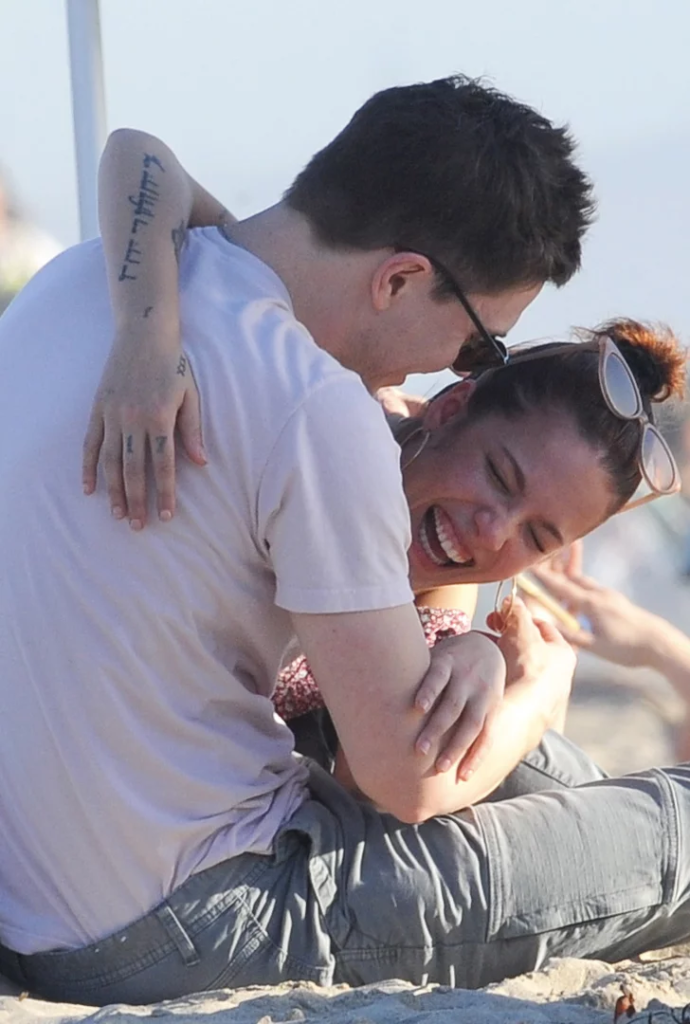 Even though he joined her while she was on tour, everything between Halsey and Evan was going well. However, it's possible that they weren't destined to be together forever. In March 2020, they decided to end their relationship.
It is still unknown why Halsey and Evan broke up. The Could Have Been Me singer removed all of her and Peters' Instagram photos shortly after they split up.
Do you believe that Evan Peters and Emma Roberts were soulmates? Please share your opinions about the former couple in the comments section below. Keep checking back with us for the most recent information from the entertainment industry.
Being a binge-watcher himself, finding Content to write about comes naturally to Divesh. From Anime to Trending Netflix Series and Celebrity News, he covers every detail and always find the right sources for his research.