Nils Willbrandt's German criminal thriller "The Perfumier" (also known as "Der Parfumeur") is available on Netflix. It follows Dorain, a skilled perfume manufacturer, and Sunny, a female investigator lacking a sense of smell, as they go on a cunning mission. When Sunny and Dorian's paths cross during a murder investigation, they come to the uneasy realisation that they are both more significant in each other's lives. Sunny is compelled to respond firmly as Dorian reveals his true intentions. What you need to know about "The Perfumierconclusion "'s if you're wondering whether Sunny is able to foil Dorian's ruse. Spoilers follow!
The Perfumier Plot Synopsis
The Fragrancer Plot The opening scene of "The Perfumier" has Sunny, a female investigator who is unable to smell, talking about her life. Sunny feels as though she is missing out on life's essence as a result, and she longs to regain her sense of smell. Sunny is in a romance with her married coworker Juro. One day, after a brief romance, Juro decides to break up with Sunny and go back to his wife, Rosa, and children, leaving Sunny sad.
Sunny, meantime, discovers a dead body devoid of skin and sweat ducts. Sunny surmises that the purpose of this was to collect the body's fragrance. After a few similar deaths, the detective launches an investigation and comes to the conclusion that Rex, a local criminal, is responsible for the killings. Sunny discovers Rex is assisting Dorian, a perfume manufacturer who makes perfumes from dead bodies, when she is apprehending Rex. In order to make people fall in love, Dorian set out to manufacture the ideal smell. Dorian's experiment, though, is a failure because the perfume produces sexual rather than romantic desires.
Sunny retains the perfume vial as Rex is detained and placed in a mental hospital. Sunny rekindles her passion with Juro using the perfume, and she conceives his kid as a result. Sunny is plagued by the worry that she won't be able to smell her child. She chases down Dorian and finds him in a bunker as she searches desperately for her sense of smell. In exchange for helping Dorian finish his love perfume, she asks for his assistance in restoring her sense of smell. Sunny is still holding Dorian hostage, though.
Dorian's attempts to blend the six fundamental scents are fruitless. As a result, he looks for explanations for Sunny's disappearance. Dorian discovers that Sunny's mother's mistreatment caused her to lose her senses at the age of seven. Sunny is attacked by Dorian rather than receiving assistance, and as a result, she goes unconscious. Sunny regains her sense of smell after she awakens. Dorian frees Rex from prison after escaping from Sunny and resumes his search for the love perfume. Dorian considers Sunny to be the "pearl," and says that she is essential to the formula's success. Rex shows up at Sunny's rural home to retrieve the sex scent vial. Rex dies as a result of an overdose Sunny causes with the remaining perfume. As a result, Sunny and Dorian get ready for a confrontation that will decide the outcome of their lives.
The Perfumier Ending: Does Sunny Save Her Child?
Sunny leads a tranquil existence after regaining her sense of smell and manages to fend off Rex. She invites Stefan, her mistreated teenage next-door neighbour, and Jacki, his new girlfriend, to live with her in her country home in the interim. Sunny is unaware that Dorian is watching everything she does. Dorian decides to stand back and create a fresh plan to finish his love perfume when Sunny smashes his "temple," the makeshift lab where Dorina experimented producing perfumes, and Rex's passing.
Dorian understands that her unborn child, not Sunny, is the "pearl," the essence of the formula. Sunny says earlier in the movie that Dorian doesn't understand what love is. He will thus never be able to create the perfume. Dorian yet persists in his search after concluding that a mother's love for her son is among the purest kinds of love. So, in order to finish his love perfume, Dorian intends to use Sunny's infant and extract its essence. To entice Sunny to his hiding place, Dorian kidnaps and seems to kill Stefan and Jackie.
Sunny discovers Dorian is wanting her baby at the hideout. Sunny had no faith in Dorian and was aware that he would turn on her. She therefore always has a vial of a poisonous, odourless substance about her. Sunny ultimately exposes Dorian to the drug, robbing him of his sense of smell. Sunny returns home after saving her child. In the closing scene, Sunny is seen holding her infant away from Dorian's mayhem and dangers.
Is Dorian Dead? Does He Make the Love Perfume?
Viewers find out more about Dorian's past and his fixation with making the love perfume as the story goes along. Sunny runs into his father and learns about the professional perfume maker's past while trying to figure out Dorian's objectives. Dorian's father admits that his kid had an unmistakable odour when he was born. Flashbacks show that Dorian's offensive odour turned others away from him, and even his mother found it difficult to love him. Dorian grew up isolated and rejected as a result. He mastered the art of perfume creation and developed an obsession with creating a scent that would compel women to fall in love with him. Dorain has never been in love, hence his experiments are a complete failure.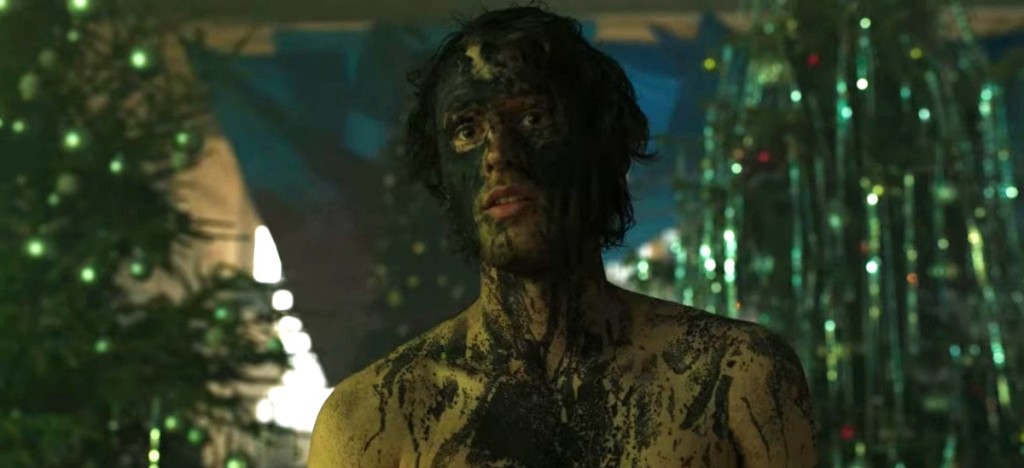 However, Sunny's journey is completely different from Dorian's. Sunny knows Juro loves her but is unable to be with her due to his family. Sunny's pregnancy nevertheless causes her to fall in love with her child, which motivates her to stop Dorian. Numerous people have died as a result of the perfume maker's passion, but he will not concede defeat. Therefore, it seems likely that killing Dorian will be the only option to stop him. Sunny manages to put an end to Dorian's mistaken search for love by robbing him of his sense of smell. The finale sees Dorian lose his sense of smell. He won't be able to create any more perfumes as a result, putting an end to his murderous spree.
In the end, Dorian is still alive but has lost his sense of smell and is in the same condition as when he first encountered Sunny. Another failure in his attempt to create the love perfume. But Dorian's last image suggests that he won't be giving up lightly. Consequently, Dorian's search appears to be far from ended. Furthermore, Sunny might have made a catastrophic error by allowing Dorain to survive. Sunny, on the other hand, is motivated to restore her sense of smell by her love for her child. Furthermore, Sunny is assisted by the same love in stopping Dorian. Dorian's attempt to find love through perfume ultimately ends in failure whereas Sunny's does, suggesting that Dorian's search will always be unfinished.