Lord Hanuman is one of the most well-known figures in Hindu mythology. Many people worship him in order to obtain courage in their lives. Even though we all know a lot about Lord Hanuman, there are still a few aspects about him and his life that we don't know.
Hanuman Was An Incarnation Of Lord Shiva

Anjana, a lovely Apsara, was cursed by a sage in Lord Brahma's court that anytime she fell in love, her face would morph into a monkey. Lord Brahma sought to assist her when she was born on Earth. Anjana married the monkey king, Kesari, after falling in love with him. She continued her Tapasya because she was a true Shiva devotee. Shiva was so impressed that he asked her to make a wish. She wished for him to be her son in order to be rid of the curse.
A few days later, King Dasrath conducted a Yagna, and the guru provided him enough kheer to feed all of his wives. Anjana was meditating when a morsel of kheer was taken from Kaushalya and flown all the way to her. On Shiva's command, Lord Vayu placed the kheer in Anjana's hand, which she ate, believing it to be Lord Shiva's prasad. She later gave birth to Hanuman, Lord Shiva's avatar. He is Lord of Winds' son and is also known as "Pawan Putra Hanuman."
For Lord Rama's Long Life, Hanuman Applied Sindoor All Over Hid Body

Lord Hanuman was completely devoted to Rama. According to legend, when Sita was applying sindoor to her forehead, Hanuman inquired as to why she was doing so. Since she is Lord Rama's wife, Sita said that it is a mark of her love and respect for him. Hanuman wrapped his entire body in sindoor after learning this to show his love and reverence for Lord Rama. Rama was impressed and bestowed a blessing on Hanuman, promising that anybody who worships him in the future will enjoy a life devoid of difficulties.
Hanuman Actually Means 'Disfigured Jaw' In Sanskrit

In Sanskrit, 'Hanu' signifies 'Jaw,' and 'Man,' 'Disfigured.' When Lord Hanuman was a child, he imagined the sun as a ripe mango and walked up into the sky to trace it. Then Lord Indra tossed Hanuman straight to the Earth with his vajra. It permanently ruined his jaw.
Lord Hanuman Had A Son – Makardhwaja Even When He Was A Brahmachari

Hanuman dived into the water to cool off after scorching the entire island of Lanka. Makardhwaja is said to have been conceived when a fish swallowed his sweat. Makardhwaja is the name of a fish that bears the same name.
Lord Ram Once Issued A Death Sentence To Lord Hanuman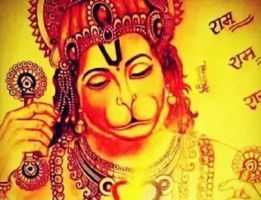 When the court was adjourned after Lord Ram became King, Narada requested Hanuman to meet all the sages except Vishwamitra. Hanuman complied with the request, but it had little effect on Vishwamitra. Then Narada provoked Vishwamitra, who became enraged. He approached Lord Ram and requested that he sentence Hanuman to death. Vishwamitra, as Lord Ram's guru, is unable to reject his orders.
The next day, Hanuman was to be shot with arrows in the field. It failed, however, since Hanuman continues to sing Ram. Then Lord Ram employed Brahmastra, but to everyone's surprise, it had no effect on Hanuman. When Narada saw this, he rushed to Vishwamitra and acknowledged his error, putting an end to the agony.
Hanuman Also Created His Version Of The Ramayan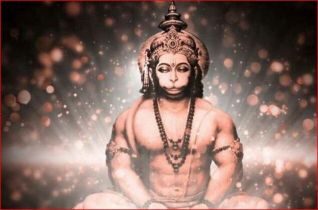 After the conflict in Lanka, Hanuman traveled to the Himalayas. There, he continued to worship Lord Ram. With his nails, he inscribed his version of Ram's story on the Himalayan walls. Maharshi Valmiki afterwards came to Hanuman to show him his version of the Ramayana. Valmiki was depressed after viewing Hanuman's Ramayan on the walls. He believed it to be superior, and that his Ramayan would go unnoticed. When Hanuman realized this, he discarded his version.
Lord Bhima And Lord Hanuman Were Both Brothers

Bhima was the son of Vayu, the Lord of the Winds. Bhima was looking for a flower for his wife one day. He came across a monkey sleeping on the floor with his tail crossing the route while searching. Bhima requested that the monkey move his tail, but the monkey refused and instead requested that Bhima move it. In his rage, Bhima tried everything he had, but he couldn't raise it. He eventually understood it wasn't an ordinary monkey. It was Hanuman, who was laying there to calm Bhima's arrogance.
Lord Hanuman Barred Yama From Claiming Lord Ram When His Time Of Death Was At Hand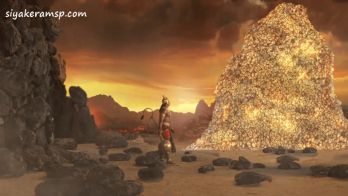 Lord Rama knew that if he tried to depart his earthly existence, Hanuman would stop him. As a result, he requested Hanuman's assistance in locating his ring, which had vanished in Patal Loka. Hanuman proceeded in search of the ring and came face to face with the King of Spirits. He told Hanuman that this meant Lord Ram's avatar's time had come to an end.
Once Lord Hanuman Rejected Goddess Sita's Gift

Hanuman was was given a lovely pearl necklace by Sita. He gently denied it by saying he doesn't accept anything that doesn't have Ram's name. He demonstrated this by ripping his chest open and revealing the image of Ram and Sita in his heart.
Lord Hanuman Has 108 Names In The Sanskrit Language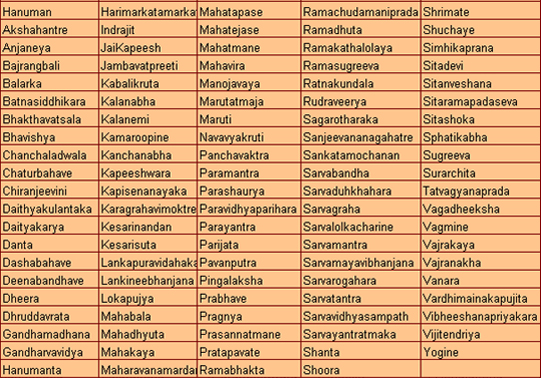 Our Team DCS includes 5 different writers proficient in English and research based Content Writing. We allow them and encourage them to follow the Entertainment news all day long. Our posts, listicles and even the exclusives are a result of their hard work.