Kai Cenat is in legal problems once more! The well-known Twitch streamer is currently dealing with a few charges as a result of a Friday giveaway that caused major disruption in a park in New York City.
Kai Cenat, a social media influencer, was recently detained and will probably be charged with two counts: inciting a riot and unlawful assembly, according to a news release posted on Facebook by New York City Police Chief Jeffrey Maddrey. Scroll down to see more information about the topic as a whole.
Twitch streamer Kai Cenat taken into custody following giveaway in New York City
Recent giveaways by Kai Cenat in Union Park in New York City were hectic. The Twitch gaming streamer was reportedly removed from the location for his protection, according to the New York Police Department.
Three police officers were hurt during the altercation, according to NBC News. Additionally, a sergeant suffered a hand injury. More than 60 persons were detained, according to New York City Police Chief Jeffrey Maddrey. Of these, at least 30 were children.
According to CNN, Twitch said during a video on Wednesday that he would be holding a "huge giveaway" in Union Square Park on Friday at 4 p.m. Following that, he made it clear that he will be giving away Play Station 5s, PCs, headphones, microphones, gaming seats, keyboards, cameras, and gift cards. The event was scheduled to begin at 4 p.m., but the park was completely packed by 3 p.m.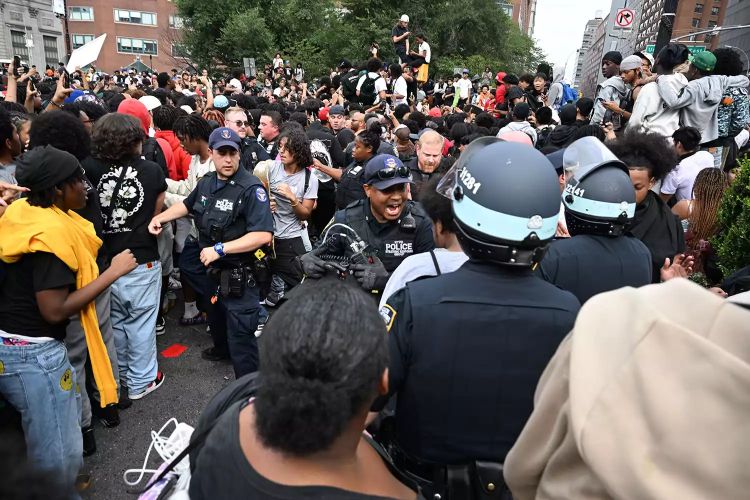 "It was about 300 people around 1:30, not a big crowd, something we would expect for a social media event like this," Maddrey said when asked about the incident. But thanks to social media, this event spread quickly, tremendously, and quickly. Numerous young individuals attended this event in large numbers. This event was not authorised. It was not a recognised event.
He said that the police had taken Cenat away "for safety reasons." The crowd allegedly turned aggressive, broke into a work site, and used the tools there as weapons, he said. We were attacked, he continued. Our cars were vandalised by teenagers. My vehicle is totaled. The food carts were demolished. Stores were destroyed.
Who is Kai Cenat?
For those of you who aren't aware, let us inform you that Kai Cenat is an American YouTuber and streamer who is well-known among fans for his humorous Twitch comments and gaming streams.
In March of this year, Kai reportedly shattered the record for most active users, according to an NBC News article. Then, he engaged in a 30-day "subathon" of continual live streaming on the livestreaming site.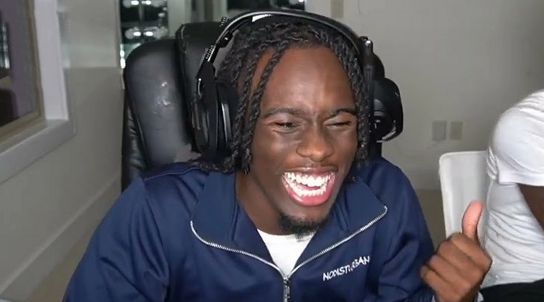 Cenat has already experienced multiple Twitch bans. According to his Twitch page, he has 6.5 million followers. In contrast, he has 3.64 million YouTube subscribers.
Who is your current favourite Twitch streamer? Please share your thoughts in the comments box below. Keep checking back with us for the most recent information from the entertainment industry.