Crime drama "Full Circle" by Max opens with a failed kidnapping. The investigation unearths the connections between each of the criminals that were made by the events that took place a long time ago. In the climactic episode, everything comes together as everyone struggles to survive. Some people live to see the end, while some people have a harsher fate. Whatever secrets were being kept a secret, they are all revealed, and everyone is held accountable for their deeds. Here, we examine what happened in the fifth and sixth episodes and what it implies for the main characters. Spoilers follow.
Full Circle Episode 5 and 6 Recap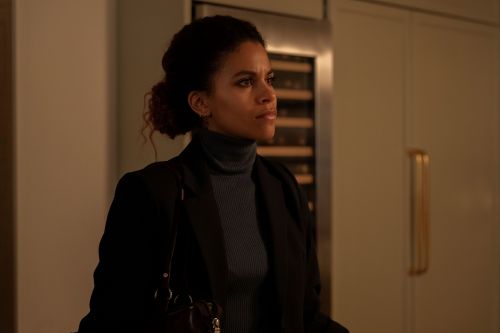 Recap of Full Circle Episodes 5 and 6 Image Credit: Max Inspector Melody Harmony notices that Xavier has taken off his anklet. She initially believes he is trying to flee, but later finds out his group has located him. This is a problem because it might result in the death of her source. She can't do much about it though because she's under suspension. Manny Broward fills in as the lead person during the raid by the USPIS, FBI, and joint NYPD task force.
The raid disorganizes the entire gang. Garmen is successful in escaping as Savi Mahabir is taken into custody. When Natalia and Louis attempt to exchange Nicky's freedom for cash from his father, Aked, who has been tailing them since the kidnapping, confronts them. Aked is furious with Natalia for betraying him, but due to unfavourable circumstances, he is killed by his own gun. Jeff reconciles with his brother Gene, who thinks he reported him to the police years ago, in the meantime. But as it turns out, Sam was the one who committed the crime. Now, only she has the power to put things right.
Full Circle Finale Ending: What Happens to Sam? Will She Go to Prison?
Because of what happened to his son, Clarence, who harbours resentment towards Sam and her father, Jeff, comes up with the plan to abduct Jared Browne. Jeff made an investment in the Essequibo condominium development in Guyana years ago. The residents who lived on the land where it was to be built were evicted from it by the firm. The majority of them received compensation, but some, like Clarence, refused to cede their land. In order to convince Clarence to give up his land, the business next used Savi Mahabir's gang. They killed his son when he refused to obey.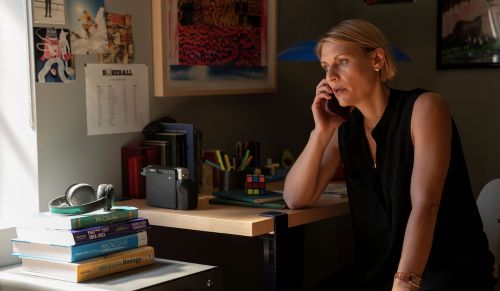 The project's investment was paid for through bribes, including those from Sam's dishonest uncle Gene. She was assisted by Manny Broward in accusing Gene when Jeff and Sam's names were brought up in the discussion. She and Jeff got to walk free in exchange for this. Sam is startled to learn about the connection and how it resulted in her son's detention because she was unaware of Clarence or anything else the Guyanese gang was involved in back then.
In the end, Harmony persuades Sam to do the right thing and contact the FBI. Gene kept a duplicate while the rest, including the bank statements and addresses, were destroyed. Sam requests the copy from him and decides to contact the police. She questions Harmony in the closing scene about the potential length of her prison sentence for the crime she committed back then. Harmony provides her a timeline that is reasonable. Years can pass, or it might be less severe—say, a few months. Depending on what the FBI acquired in return, she might also be allowed to leave.
Although Sam's destiny is unknown, we know that she is prepared to wrap up her tale and deal with the problems that have followed her since then, no matter what happens to her. Sam would like a less severe sentence, as Harmony mentioned, but she is prepared to accept whatever is handed down to her. Sam could be able to get the agreement she wants from the FBI if they realise that the evidence will help them prosecute Mahabir and her gang. This would be a significant victory for the FBI. Once everything is said and done, she has a fair chance of leaving free.
What Happens to Inspector Harmony?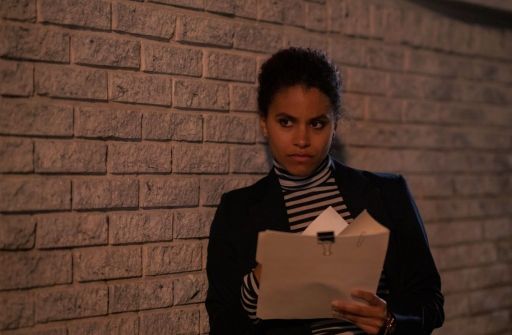 Inspector Harmony must face her reality while Sam is prepared to accept the results of her actions. When he realised she was about to reveal Sam and him, Manny Broward produced the psych evaluation report he had been threatening her with. Harmony was expelled from the task force as a result, but that wasn't the end of it. In addition to the psychological evaluation, Harmony's girlfriend reported her when she showed up at her flat despite being instructed not to. When Harmony's supervisors learned that the girlfriend had testified in a previous case, the situation got worse.
Due to the violation of the code of conduct, Harmony was suspended pending an inquiry. Harmony isn't present for the raid as a result, but it doesn't stop her from uncovering the truth. She locates Clarence and discovers the connection between Sam and Savi Mahabir's desire to abduct Jared Browne. She finally persuades Sam to approach the FBI and do what is right. She has no choice except to wait for the investigation, which will determine whether or not she stays in law enforcement.
What Happens to Savi Mahabir and Her Gang?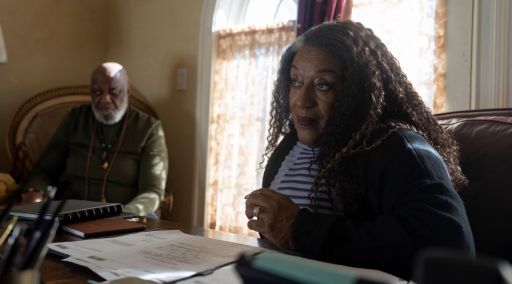 Savi To complete the cycle and put an end to the curse on her family, Mahabir desired to kidnap and murder Jared Browne. Because the ceremony is never finished, the curse persists, and her entire gang suffers as a result. After making contact with the man at the casino, the task team conducts a raid on her home during a party. The FBI was looking for evidence to support their case against Mahabir and her men, such as bank records and other items. But it does nothing.
Sam Browne ultimately decides to present the proof, though, after all. The records she has, even though they date from roughly 20 years ago, provide all the information the FBI requires to put Mahabir and her group in jail. Sam was involved in the crime at the time, thus the prosecution would benefit greatly from her evidence. This suggests that she has something really important that the FBI wants so badly that they are willing to give Sam her freedom in exchange for. Savi and her crew may have to spend a significant amount of time in prison as a result, which is not good news.
What Happens to Xavier, Louis, and Natalia?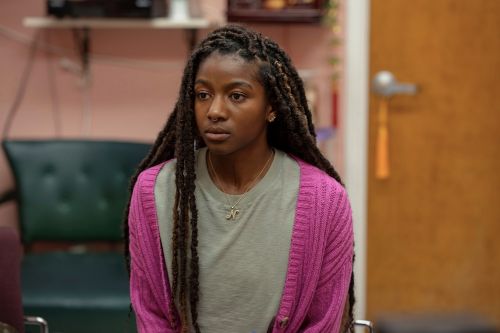 Unwillingly participating in the kidnapping were Xavier, Louis, and Natalia. When they realised they could have to do awful things, they made the decision to go a different way since they never wanted to be linked with the gang. This changed everything. Natalia and Louis attempt to flee the United States and return to Guyana, but they lack the necessary funds. They steal the painting from the Browne residence after the arrangement with Nicky falls through. Garmen prompts Xavier to instruct them to meet him with the picture at a predetermined meeting place.
Garmen intended to leave the group as well, and Xavier had already learned this. He wanted to return to Guyana. He runs from the police during the raid and returns to his house. He directs his family to a location where they can board a private aircraft to transport them to safety. Everything goes as planned, and he and Xavier arrive at the meeting place. When Garmen orders Xavier to kill Louis and Natalia, though, everything is different. He will make a lot of money from the painting they brought, but Louis and Natalia are loose ends he doesn't want to cut off. And he can't trust them. But killing his pals is not so simple for Xavier. He helps Louis and Natalia board the plane with Garmen's family instead of killing Garmen.
Natalia and Louis eventually return to Guyana. The Essequibo colony, which kicked off this whole situation twenty years ago, is where we find them seeking safety in the final scene. The plot and the characters have come full circle. Xavier, on the other hand, stays put. He was aware that Garmen's family would view his boarding the plane as suspect. As a result, he stays in America while sending his pals back home. He has an opportunity for a new beginning now that Savi Mahabir and the gang are gone. Except for Harmony, no one in law enforcement is aware of him. No one would look for him because he was a new member of the group. Xavier now has the blank canvas he's always desired and can live the life he had imagined for himself when he left Guyana.
What Happens to Nicky?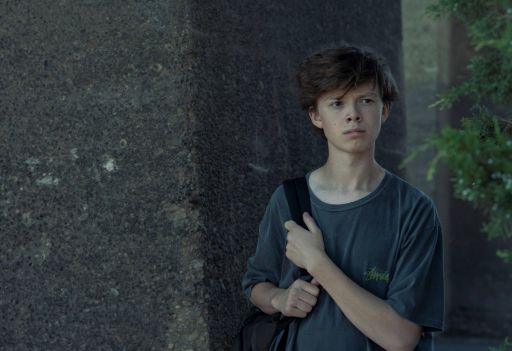 The mishandled kidnapping of Jared Browne marks the beginning of the war in "Full Circle." Nicky is taken away in his place. Nicky is revealed to be Jared's half-brother in a later revelation. He was born to Charisse, whom Derek had a brief affair with roughly sixteen years ago, and is the son of Derek Browne. Nicky had an obsession with the notion even though he had never met his father. He fled home and began stealing from Jared, which gave him the impression that he was receiving the same things from their father that his half-brother received.
Nicky was about to perish when Louis and Natalia interfered, thinking it was Jared, and saved him. Even after discovering his true identity, they believed he was still valuable enough to extract money from the father. They attempt to accomplish this when they enter Derek's hotel room to discuss a transaction. Aked interrupts them and pulls out a gun; he then fights with Louis and is shot, dying as a result.
Derek makes up a tale about Aked pursuing Nicky and orders Louis and Natalia to flee. This guarantees the boy's security. It also facilitates the initial encounter between the father and son. Derek chooses to be with Nicky after keeping his identity a secret for so long. Sam, who has now decided to forgive him, is happy to offer him support. The youngster had been living with Nicky and Charisse since he ran away from home, and at the conclusion, Derek is seen with them. Nicky had always wanted to date Derek, and it appears that they are on good terms and may now start a relationship.