Everyone connected to Gary and Cheryl Young was shocked when they were discovered dead in an abandoned mine in 2004, nearly a month after they vanished from their rural Kentucky home. 'Murder at Carter County Mines' is a documentary that details the couple's puzzling case and the subsequent investigation. Some startling and unexpected revelations were revealed as the authorities investigated the evidentiary trail. Therefore, if you are interested in the case and want to learn more about it, including who the offenders are and where they are, we have you covered!
How Did Gary and Cheryl Young Die?
Gary Lynn Young was born on September 9, 1957, in Kentucky, where he was raised. His parents, the late Richard and Marie Bentley Young, welcomed him into the world. He had three siblings growing up: Sheila, Michael A. Young, and David Ray Young, one sister and two brothers. Gary joined the American Quarter Horse Society and the Willard Lodge #626 in Willard, Kentucky in addition to the Catlettsburg Church of God. Additionally, he worked as a boilermaker out of Elizabethtown, Kentucky.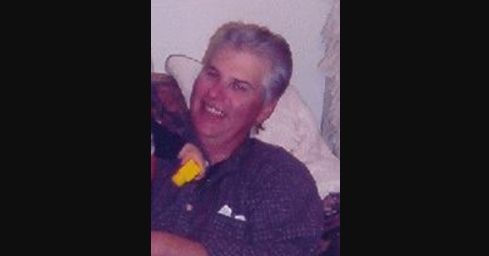 On August 9, 1959, Cheryl Keeton Young was also born in Kentucky to the late William Matthew and Edna Short Keeton. She had six sisters and a brother, Rosa Lee, Janet Keen, Brenda, Marilyn, Vivian, Linda, and Merrill, therefore she most likely grew up in a large family. She was a member of the American Quarter Horse Society and, like Gary, attended the Catlettsburg Church of God, which is where the two appeared to have first met and gradually grew closer. She was employed by Alltel Communications as an assignment expert.
Gary and Cheryl married after getting to know one another, and the former gave birth to a little son called Andrew little. It's possible that the three of them had a challenging and convoluted relationship that grew resentful over time. The couple and their automobile vanished on January 16, 2004, and their friends and relatives alerted the authorities as a result. The police discovered Gary and Cheryl, who had died from multiple gunshot wounds, in an abandoned mine known as the Mushroom Mines in Lawton, in western Carter County, on the early morning of February 7, 2004, shortly after their missing automobile had been found.
Who Killed Gary and Cheryl Young?
When the Kentucky authorities learned that Gary and Cheryl were missing, they started seeking for Andrew Young to interview. After then, he was discovered at an apartment block in Meade County, Kentucky. He then called the authorities and gave them the location of the deceased bodies after coming clean. By telling his lawyer that he wanted to be honest about his wrongdoings, Andrew, 22, helped the police put an end to the nearly month-long search for his parents. The detectives probably also spoke with the victims' other family members, friends, and acquaintances to acquire a fuller perspective on events and their interactions with other individuals after gathering the pieces of evidence that they could uncover at the murder scene.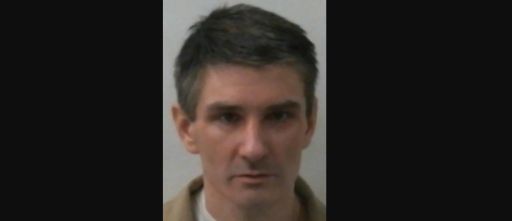 More information regarding the crime emerged after additional inquiry, leading the authorities to assume that the adored couple had been kidnapped against their will from their house. Records show that on or around January 14, 2004, Andrew's girlfriend Stephanie Griffith also assisted her boyfriend in breaking into or remaining inside Gary and Cheryl's home in order to carry out the planned crime. She apparently had additional involvement in the crime as well, which made it simpler for Andrew to fire the gun and murder his parents. As a result, Andrew Young was taken into custody by the police on charges of two murders—his stepmother and father—and two kidnappings. Griffith, who was 21 at the time, was detained and charged with kidnapping as well. They were both brought to the Carter County prison.
Where are Andrew Young and Stephanie Griffith Now?
On February 9, 2004, Andrew Young appeared in Carter County District Court and decided to plead guilty to the murder charges in exchange for not receiving the death penalty. Young might withdraw his guilty plea and take part in a jury trial, according to his counsel, who also requested that he undergo a psychological evaluation. If Young does not abide by the terms of the agreement agreed between the two attorneys, the lawyer added. He was sentenced to life in prison without the chance of parole in July 2004 and is currently housed at Kentucky State Reformatory 3001 KY-146 in La Grange.
Stephanie Griffith entered a guilty plea to two charges of criminal facilitation to commit murder and a first-degree burglary in January 2006. She was reportedly given a 10 year sentence under the terms of her plea deal for both complicity and facilitation. According to reports, she had her first hearing in December 2007, at which time the decision was made that she wouldn't be eligible for parole until December 2015. The date of her eligibility was again delayed until 2016. She appears to have been released from prison but has kept her personal life hidden.
Our Team DCS includes 5 different writers proficient in English and research based Content Writing. We allow them and encourage them to follow the Entertainment news all day long. Our posts, listicles and even the exclusives are a result of their hard work.