'American Monster: Friends Outside of Work' on Investigation Discovery details the tragic shooting of a wealthy Kentucky electrician inside his Louisville home in December 2017. But thanks to other pieces of evidence, a tip from a family friend, and the police, the offender was quickly apprehended. We can provide you with information about what happened, the offender's identity, and where they are now. So let's get started, shall we?
How Did Gary Bentley Die?
Gerald and Lisa Bentley welcomed Gary Wayne Bentley into the world on August 31, 1984 in Louisville, Jefferson County, Kentucky. He joined the IEBW 369 and graduated as an electrician. He also liked his UK Wildcats and was a keen hunter and fisherman. When he was 23 years old and Tasha was a year older than him, they first met. Amy Bentley, Gary's sister, said that Gary was "a little more laidback" than his "assertive" wife. In September 2012, after six years of dating, the couple was married.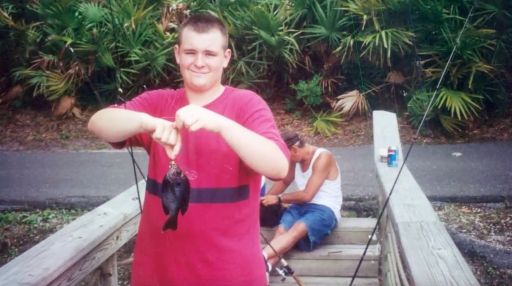 Lisa Bentley, Gary's mother, observed, "My son loved being outside. He cherished going hunting and enjoyed gathering firearms and fishing gear. Three months later, their son "Connor" (name withheld due to minor) was born. They were both wise and loving parents, although Tasha occasionally let Gary take the lead, Lisa recalled. Gary used to chase the child around the house while she relaxed and spoke with the girls. Gerald Bentley, Gary's father, recalled how much Gary loved his kid and centred his life around the future of the youngster.
Kevin Day, Gary's closest friend, remembered how Gary was a proud family man who lived comfortably with a large house and automobile. So it was unexpected when Tasha called Gerald, her father-in-law, on December 10, 2017, to voice her worries about her husband not returning her calls. Gerald was informed by the woman that she had been hesitant to enter the house because the garage door was open when she had returned from work. Gerald arrived at the couple's home and entered, where he was greeted by the pets of the couple.
All of Gerald's calls to his son went unanswered. He entered the house and discovered Gary in bed. He had been shot in the back of the head and was dead as a result. He dialled 911 out of horror, and when the cops showed in, they discovered a single shell casing next to the body in the bed. According to police sources, Gary was facing away from the door and had probably been shot while he was still asleep. All of Gary's guns were reported gone from the safe, and they also discovered no signs of a break-in or forced entry.
Who Killed Gary Bentley?
The police were confident that someone familiar with the home had committed the murder from the very beginning of the homicide investigation. Investigators surmised that the dogs must have known the attacker because no noise was reported by the neighbours. Otherwise, Gary would have been shot before the barking woke him up. Since spouses are frequently investigated after their partners are killed, the police started to look into Gary's wife, Tasha Bentley, out of suspicion.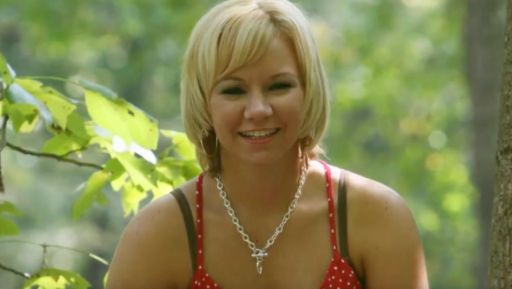 The detectives soon learned that there were some rocky patches in the Bentleys' marriage. Tasha, a nurse, valued appearance and exhibited greater assertiveness than her spouse. However, she had been having problems at work with her performance, which resulted in tension and arguments at home. After the couple returned from a vacation to Jamaica with family friends in September 2016, things came to a head when she was finally sacked. Tasha's new job provided a momentary reprieve from that tension.
But since Tasha was spending weekends away and frequently staying out late, it did not take long for family and friends to start recognising something was different. Gerald made an effort to discuss the strange sensation with his kid. Gary, however, continually dismissed his father's worries and convinced him that everything was alright with the couple. But things appeared to reach a breaking point on Thanksgiving 2017 when Tasha appeared overly anxious to leave the gathering at her in-laws' house.
She claimed she was going shopping when she departed after supper, according to family members. But Tasha apparently had no purchases when she came back in the early hours of Black Friday. Tasha expressed her concern for Gary's safety to her mother-in-law the week following Thanksgiving. Gary, however, shrugged it aside. The day after the murder inquiry had begun, Tasha's closest friend, Amy Day, called the police. She was married to Kevin, Gary's closest friend, and the two couples had travelled to Jamaica the previous year.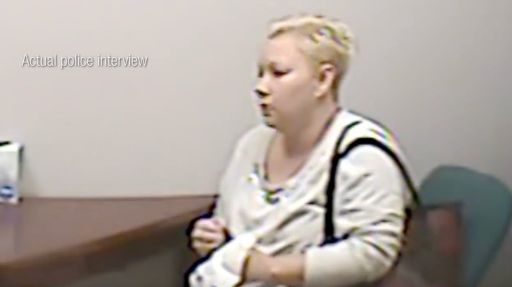 The police's best tip came from Amy's call: Tasha had been preparing to leave Gary. Midway through January 2018, she was getting ready to move out after meeting Anthony at work. The detectives also discovered that Tasha had only four days before to the murder had taken out a $1 million life insurance policy on Gary. When the police got in touch with the insurance provider, they discovered that Gary's electronic signature had allowed Tasha to approve the policy. The police interviewed Tasha because there was enough proof to connect her to the crime.
Where is Tasha Bentley Now?
In her interview on December 11, Tasha first denied knowing anything about her husband's murder. But the police persisted until she confessed to having an illicit relationship with Anthony, her coworker. Tasha finally broke down and confessed to killing Gary after the detectives warned her she might lose custody of her son. She asserted, however, that she shot Gary because he had assaulted their son physically. According to court documents, the officers didn't discover any proof that Gary ever mistreated Connor.
Inside Anthony's sister's house, the cops discovered Gary's stolen guns. However, Anthony and her sibling were exonerated of all suspicions after they presented convincing denials of their involvement in the horrible act. In July 2021, Tasha admitted to killing her spouse and received a 55-year sentence. The 40-year-old is completing her term in the Kentucky Correctional Institute for Women, according to official court records. According to her prison records, she could be eligible for parole as early as 2037, and her term will be up in 2072.
Our Team DCS includes 5 different writers proficient in English and research based Content Writing. We allow them and encourage them to follow the Entertainment news all day long. Our posts, listicles and even the exclusives are a result of their hard work.