The Jewel Thief on Hulu is a Landon Van Soest-directed documentary that, in every manner imaginable, lives up to its title. It is equally perplexing, unsettling, and shocking. This is due to the fact that it uses both original interviews and archived material to shed new light on Gerald Daniel Blanchard's life as a professional criminal mastermind. We now have the information you need if you just want to discover more about him, with a focus on his whole background, multiple offences, and current situation.
Who is Gerald Daniel Blanchard?
Gerald was born in Winnipeg, Manitoba, Canada, but only spent his formative years there before relocating to Omaha, Douglas County, Nebraska, where he began a very different existence. The truth is that his beloved adoptive mother, who he had known since he was six days old, and his relatively affluent stepfather had lately separated, leaving them with essentially nothing but one another. In other words, he suddenly moved from living comfortably to living in close to poverty, which is what gave him the motivation to turn to crime. It is said that in the years that followed, he stole everything from milk to candy.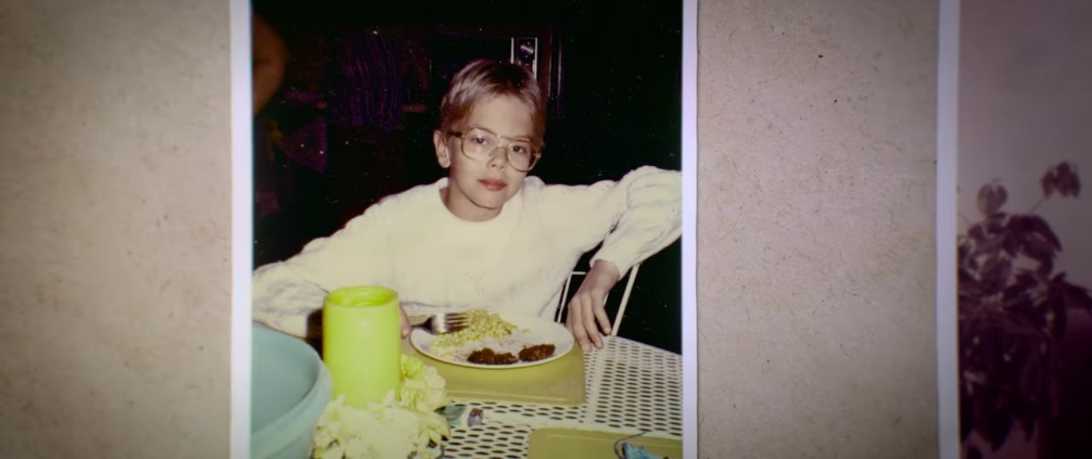 Gerald, despite being a "scrawny, nerdy-looking white" youngster, had really managed to step up his game significantly by the time he was a teenager, thanks to his sheer street smarts. The fact that he was surrounded by tiny gangs and other problematic teenagers undoubtedly contributed to this as well, but he also enjoyed the rush of discovering new, illegal ways to generate money. He did start out stealing modest goods from stores, it's true, but he soon moved on to stealing cash, electronics, and furniture. On top of that, on Easter in 1987, he and some companions ransacked the entire local RadioShack.
Gerald was actually detained for major grand theft as a result of the latter at the young age of 15, but after only three months in a juvenile detention centre, he was released on probation. In the original production, he said that this obvious leniency was due to the fact that he "was a white kid that went to school, and in the court system, when they see this little child, 'Oh, he stole some stuff from RadioShack, let's give him probation instead of sending him off to juvenile school. It was quite helpful. Even so, he continued to act in the same manner and even leaned further towards this way of life.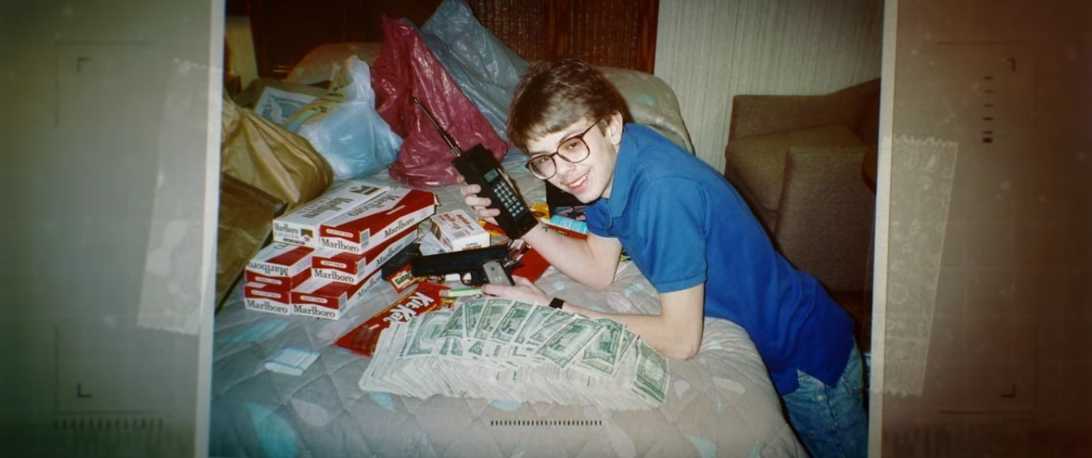 We say this because Gerald's subsequent endeavours included faking receipts for stolen products, returning them to various establishments for full cash returns, and enraging police officers. The boy allegedly earned between $4,000 and $8,000 per week from this hustle, allowing him to hire a middleman associate at the age of 16 to help him buy a real house for his family. At that point, it became clear that his continual theft was not a reaction to his financially precarious or modest upbringing because, by the time he was 21, he had a lengthy criminal record.
Then, in April 1993, Gerald was arrested for lighting a car on fire. After being released from detention, he stole an officer's badge, gun, radio, and other items before fleeing once more and being apprehended in a wooded area. After being found guilty of second-degree arson and second-degree theft, he was sentenced to seven years in prison in Iowa, the location of the original offences, but was released and deported permanently after serving four years. Nevertheless, he persisted in not altering his behaviour.
Gerald actually went back to his tried-and-true receipt forgery method as soon as he set foot in his native country in order to have some money for survival, allowing him to once again establish himself in Winnipeg. There is when he first became aware of the general absence of security procedures and asked himself, "Why was I doing these small returns for small money, when I could actually just take the cash from the bank?" Thus began his alleged use of at least 22 aliases during his nationwide ATM and bank robberies, which took place, among other places, in Alberta, British Columbia, Edmonton, Etobicoke, Ontario, and Winnipeg.
The documentary claims that Gerald was the only brain behind these well planned, sophisticated robberies over extended periods of time, albeit he rarely operated alone to avoid making mistakes in the long run. It is therefore not surprising that he was able to escape from each theft with at least $250,000 to $750,000 in cash, which was subsequently easily dispersed among his crew. The most amazing part, however, is how the criminal also led a jet-setting lifestyle with his unaware wealthy wife in between such crimes. This is how he came upon the Star of Empress Elisabeth "Sisi" of Bavaria in 1998 at Schönbrunn Palace in Vienna, Austria.
Gerald actually took this item from the 27-piece set of diamond-and-pearl hair ornaments within days, but it wasn't discovered until weeks later since it had been replaced with a duplicate from a gift store. Although a local Walmart officer had noticed a car rented under his identity in the neighbourhood on the fatal night, he didn't officially enter police custody until his 2004 CIBC bank robbery. Unfortunately, it took less than three years for Winnipeg police to finally apprehend him; by that time, he had already admittedly started dabbling in a number of organised crimes under a London-based leader.
Where is Gerald Daniel Blanchard Now?
According to court records, Gerald was arrested in January 2007 together with six other people for conspiracy, fraud, involvement in a criminal organisation, theft, and trafficking. This led to the execution of numerous search warrants on the residences of Gerald's family members. The Sisi Star was thus found in a wall in his grandmother's basement roughly five months later, in June, and was eventually brought back to Vienna, Austin, where it belonged. The criminal boss had, at this time, admitted guilt to 16 of the 54 charges brought against him, with the understanding that his accomplices, whom he never completely named, would only receive conditional sentences.
Gerald ultimately received a term of just eight years in prison after entering a guilty plea in October 2007. Had he been charged in the US, he might have received a sentence of up to 164 years in prison. Nevertheless, he was paroled and released into a halfway home in January 2010 after only two years, on the grounds that he intended to start a new profession as a security consultant.

Regarding his current situation, it appears that Gerald is still happily based in Manitoba, Canada, where he likes to keep his distance from legal issues and the spotlight. However, it's important to note that the avowed thrill seeker was briefly detained on March 22, 2017, along with a companion, for stealing PlayStations from an Ontario Best Buy.
Gerald recently stated, "[Bank robbery is still] tempting, but I feel like the police know my MO, so if I were to do anything, I would have to change it up." I still have five or six additional MOs that I could use to trick the banks. However, I now have a comfortable existence and need not worry about committing crimes. But even while he insisted that his criminal past was behind him, he later said, "You can never say never. It's an impulsive choice, and items are always available.