A video by TikToker Giggity4204 that prompted viewers to Google her name amassed over 2 million views.
Following the TikTok star's lead after observing the level of impact Giggity4204 attained, others adopted the moniker, turning it into something of a fad.
We summarise all of the information we have regarding the Giggity 420 craze.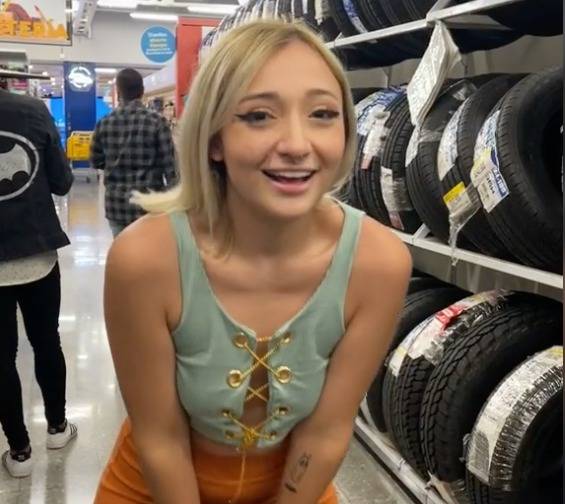 GIGGITY 420 TIKTOK TREND EXPLAINED
In essence, TikToker Giggity4204 used a fairly obscure video to direct followers to a Google search for "Giggity 420."
The anonymous social media celebrity screen filmed herself putting "Giggity 420" into the search bar and implores viewers to do the same out of curiosity. The nature of the video led many viewers to believe that the search results might be graphic.
In terms of the actual search results, not much pops up on Google (assuming you really Google the name). Heavy claims that the video is a strategy to promote her other social media accounts and increase her social impact. We'd argue that the alleged technique has succeeded given that the original TikTok video has received over 2M views.
The same source claims that Giggity4204 may also be promoting her Instagram account through her TikTok content.
VIRAL VIDEO BECOMES A TREND
Since Giggity4204's video gained so much attention, the concept of essentially "tricking" followers into Googling something has resurfaced on TikTok.
Users of TikTok share videos of their names or usernames being typed into the Google search bar without showing the actual results. This merely makes people curious enough to Google the name themselves.
Over 54k videos have been uploaded using the TikTok sound that Giggity4204 used in her initial video, albeit not all of them are following the Giggity 420 trend.
FOLLOWERS REACT TO VIRAL TIKTOK
Followers of the TikTok video took to the comment section after seeing that virtually nothing appears in the search results after searching for "Giggity 420."
"Everyone done got played," one person wrote.
Another person said, "Don't be caught in the trap."
Another person said in the section: "Nothing shows up."
Despite having over 100k followers, Giggity4204 is a "hidden account," according to the TikTok bio.
Being a binge-watcher himself, finding Content to write about comes naturally to Divesh. From Anime to Trending Netflix Series and Celebrity News, he covers every detail and always find the right sources for his research.