Five decades after it was supposed to be released, Martin Scorsese's 1973 mafia drama Goncharov is getting a lot of attention. Many people even describe the movie as a work that defines its genre. It is hailed as the director's best work. The Italian cityscape serves as the backdrop for the drama of corrupt power and loss in Goncharov.
Social media fans have been gushing about the movie's poster, theme song, and breathtaking cinematography, which featured Robert DeNiro, Al Pacino, Gene Hackman, and Cybill Shepherd. Continue reading to learn how to stream the movie if you haven't been able to see it yet.
How to Watch Goncharov?
Unfortunately, since Goncharov isn't really a genuine movie, you wouldn't be able to view it on a streaming service or TV. That is correct! The movie is a part of an elaborate hoax that began on Tumblr and continues growing over time; it is not based on any true events. The existence of the movie is currently being denied by the whole internet.
Goncharov's beginnings can be found in a previous Tumblr post where a user had uploaded a picture of a pair of sneakers. The title of the programme was "The Greatest Mafia Movie Ever Made." GONCHAROV is a film by Martin Scorsese. Produced by Domenico Proccacci. Matteo JWHJ0715's movie. about the mafia in Naples.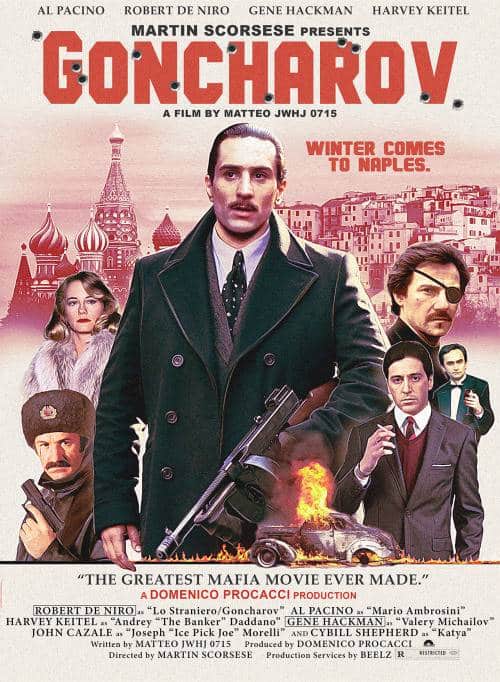 A person reshared the article in 2022 and added the comment, "This moron hasn't seen Goncharov," to it. However, debate of the movie began to pick up steam last week around November 19, when several users joked that Goncharov was Martin Scorsese's best work.
Goncharov has been Trending on Social Media Since Last Week
The movie quickly rose to prominence on Tumblr and spread to Twitter and TikTok, where its hashtag has amassed over 7 million views. While some people laughed at the joke, others joined in, and their combined efforts made the false movie into a massive meme-fest.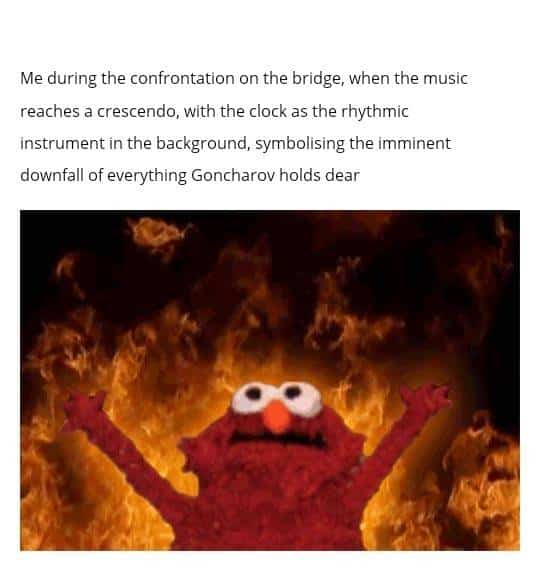 Social media users even went as far as to break down the scenes, produce a fan-art poster, and write a theme song for the movie. On a dedicated Discord server, discussion on potential movie story aspects is currently taking place. A google doc is being used to store all the information gathered from the public about the fake movie.
What is Goncharov About?
Additionally, social media users have developed a quite intriguing plot for the "Scorsese flick." The plot of the movie is similar to those of The Godfather and Goodfellas. It centres on the main character Goncharov, a former member of Russian organised crime who has turned away from it in favour of a quiet life with his wife Katya.
After being driven back into crime, the poor soul meets Andrey, the Banker, as a fresh foe. Sofia develops a romantic relationship with Katya in the meantime. The movie also features other characters like Ice Pick Joe and "sad boy" Mario. Al Pacino appears as both Mario and Andrey in the fictional movie, which stars Robert De Niro as the title character.
Being a binge-watcher himself, finding Content to write about comes naturally to Divesh. From Anime to Trending Netflix Series and Celebrity News, he covers every detail and always find the right sources for his research.