After winning two beauty pageant titles—Miss Teen All American in 1985 and Miss Ohio USA in 1986—Halle Berry entered the movie industry. She finished as Miss USA's first runner-up in 1986 as well. 'Living Dolls' in 1989 and Spike Lee's 'Jungle Fever' in 1991 marked the beginning of her acting career. She stars with Eddie Murphy in the 1992 romantic comedy "Boomerang," which gave her her big break in the industry.
While Berry is best known for her role as Storm in the "X-Men" series, we must not overlook the fact that she has also appeared in films like "Monster's Ball" (2001), "Gothika" (2003), "Cloud Atlas" (2012), "The Call" (2013), "Swordfish" (2001), "Die Another Day" (2002), "Frankie & Alice" (2010), "Losing Isaiah" (1995), and "Things We Lost In The Fire" She became the first and only African American actress to date to win the Best Actress Oscar for the role in "Monster's Ball." The following is a list of the exciting forthcoming projects starring Berry, one of Hollywood's most well-known actresses.
Maude v Maude (TBA)
'Maude v Maude,' starring Berry and Angelina Jolie, was finally acquired by Warner Bros. after a protracted bidding conflict between many production companies. The movie's narrative is currently unknown, but it appears to be a global action thriller of the "Bond vs. Bourne" variety. While the remainder of the cast is a mystery, we can infer that it will have two major actors who have established themselves as top-tier action stars and feature several action sequences staged in many international locations (akin to the "James Bond" and "Mission: Impossible" films). Berry and Jolie appeared in "Salt" and "John Wick: Chapter 3 – Parabellum," respectively.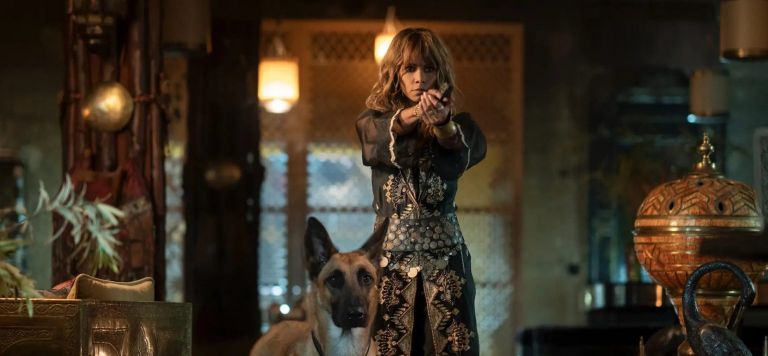 Both Scott Mosier and Roseanne Liang, who will also act as executive producers, will pen the narrative and direct the film. Berry will work with Jolie, Jeff Kirschenbaum, and Joe Roth of RK Films as producers under their moniker HalleHolly, as well as Berry's co-producer Holly Jeter. The movie hasn't been given a release date as of yet and is still in the planning phases.
Never Let Go (TBA)
'Never Let Go,' previously 'Motherland,' marks Berry's long-awaited return to the horror genre. The film follows a mother (Berry) and her fraternal twins, who have a close link that they hope will shield them from the relentless torments of an evil force that has been active for a long time. However, the relationship is damaged when one of the lads questions its existence, allowing the entity to exploit it.
The film is being directed by Alexandre Aja ('Crawl' and 'Piranha 3D'), who is now wrapping up post-production. The script was written by Ryan Grassby and Kevin Coughlin. Matthew is also a member of the cast of the movie. Anthony B. Jenkins, Percy Daggs, Stephanie Lavigne, Kevin Anderson IVBerry is one of HalleHolly's executive producers, along with Jeter. Producing it are Dan Levine ('Arrival') and Shawn Levy and Dan Cohen of 21 Laps Entertainment. Lionsgate is in charge of the project. Although a release date is not yet known, 2024 is the anticipated year of release.
The Mothership (TBA)
Future sci-fi film "The Mothership," another Netflix production, centres on Sara Morse (Berry), whose husband vanished a year ago. She and her children set out to find her husband and learn the cause of his disappearance after discovering an alien object beneath their home. Omari Hardwick, John Ortiz, Molly Parker, Paul Guilfoyle, Sydney Lemmon, Thomas Philip O'Neill, and other actors round out the rest of the cast.
Matt Charman, the first-time director of "Bridge of Spies," also wrote the screenplay. Berry also serves as the project's executive producer. The movie finished filming in 2021 and was originally scheduled to release in 2022, however it was apparently postponed to 2023. Netflix hasn't yet released any details about the film's release. If it hasn't been put on hold, it might be released in 2024.
The Union (TBA)
The Union, formerly known as "Our Man from Jersey," is a forthcoming action-thriller film on Netflix that was made under the direction of Julian Farino ("Entourage" and "Ballers"). Mike (Mark Wahlberg), a lowly construction worker, gets drawn into the world of covert spies by Roxanne (Berry), his former high school sweetheart who is now a secret spy working for the US government. The tale, which was written by David Guggenheim and Joe Barton, centres on Mike. It has a 'Knight and Day' vibe to it, doesn't it?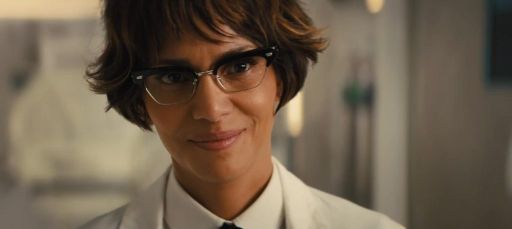 The cast also includes Adewale Akinnuoye-Agbaje, Jackie Earle Haley, Alice Lee, Mike Colter, Jessica De Gouw, J. K. Simmons, and James McNemamin in addition to Wahlberg and Berry. The film, which is still in post-production, hasn't been given a release date by Netflix, despite being listed on the production company's "Upfront 2023" list. This suggests that it will likely happen in 2024 or around the end of 2023.