We have a true understanding of the 51 days that changed our world thanks to Netflix's "Waco: American Apocalypse," which revisits the 1993 confrontation between the federal government and the fundamentalist Branch Davidians. After all, it includes first-person testimonies from former officials as well as members of the cult to truly shed light on what is perhaps one of the largest and most contentious sieges in history. Then-9-year-old child victim Heather Jones was one of them, so if you're interested in learning more about her, her experiences, and her present situation, keep reading.
Who is Heather Jones?
Heather Jones, who was actually raised at the Branch Davidians compound of Mt. Carmel Center like her parents as a generation member, was actually born around 1984 to Kathy and David Jones in Waco, Texas. She was so surrounded by family members at all times, including her kind aunts, warm uncles, fun cousins, and even sect leader David Koresh, who was her uncle through marriage. She was speaking openly in this Tiller Russell-directed documentary series on Netflix as she recalled how the children used to play in the front yard of the large property. "The go-karts were there. That was similar to having 100 mothers.
Nevertheless, Heather's world turned upside down in 1990 when her mother packed her bags and permanently left Mt. Carmel because their self-proclaimed Messiah forbade them from engaging in union/marriage. She admitted in the Netflix original, "Once she left, I wasn't permitted to be around my dad," while indicating it was on the behest of her uncle David who then took on the role of her sole parent. In fact, she made a reference to this in relation to his alleged numerous sexual contacts with children by saying he showed affection to every other girl but Heather, who claimed she only received harsh spankings from him.
When Heather recalled the other girls, who ranged in age from roughly 10 to 13, they "would smile and chuckle about being one of [David's] wives one day and having his kids… but not me," she claimed. He was harsh with me in every way, right down to spankings with a large paddle. He would drag me into his room, force me to sit on his lap, and if I stiffened up, he would tap my butt with the paddle and say, "Alright," before pulling it back. He would not strike me until I was unprepared. This practically happened daily. He was attempting to groom me, several people have informed me.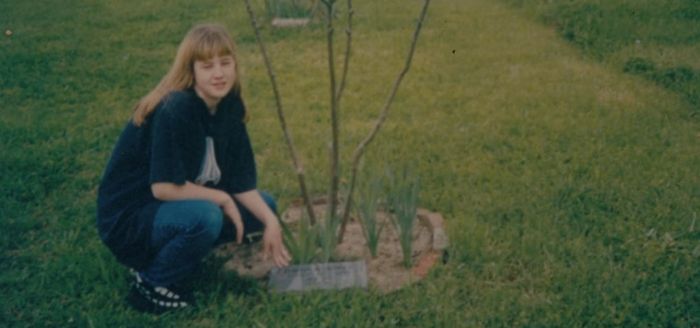 But, David consented to release Heather from their locked centre when the siege that had started on February 28, 1993, had reached the stage where the two parties were openly bargaining. The nine-year-old actually departed on March 5, 1993, with the hope of soon being reunited with her adoring father, whom she was allowed to speak to on the phone after reaching a secure place. Unfortunately, she was unaware that this would be the last time she ever spoke to him; on April 19, day 51, the complex fire killed him, along with practically all of her family members; her grandfather having been shot on day 1.
Yet, Heather's resignation and watching the fatal Mt. Carmel Center fire on television from a distant Methodist Children's Home were the parts of the whole experience that she found to be the most upsetting. That's because the former involved the FBI Hostage Rescue Team members surrounding her and tearing apart the plush animals she was holding to look for bombs. The Methodist Home employees allegedly said things such, "Their parents must not love [the children] enough," regarding the latter. They simply set themselves on fire and died.
Where is Heather Jones Now?
Heather Jones acknowledged that she "began having awful dreams" after the horrific events of April 19, 1993. They were pretty horrible, but I can't recall what happened. Regarding David and the fire. I desired my Dad. I resented being left alone. She and her brothers eventually got to move in with their mother, who then worked hard to enrol them in a local public school to provide them a feeling of normalcy, so thankfully she wasn't actually completely alone. The truth is that even though it has been thirty years, she still struggles with depression at this time of year since it is a situation she will never truly be able to forget.

In terms of Heather's current situation, from what we can gather, she is still a resident of Texas and a married mother of three. She likes to go by the name Heather Nicole Burson. Unfortunately, it is difficult to know with certainty what she has been doing during the past few years, but she has made it obvious that she has abandoned all forms of religion. Although Heather doesn't necessarily blame David or the FBI for the fire, she does feel that all parties should have made an effort to understand one another's perspectives. For this reason, she still frequently travels to Mt. Carmel.
Being a binge-watcher himself, finding Content to write about comes naturally to Divesh. From Anime to Trending Netflix Series and Celebrity News, he covers every detail and always find the right sources for his research.