Nobody can dispute the fact that relationships need a lot of work since they require so much vulnerability, trust, effort, and communication at every stage. Due to their persistent commitment to one another, certain couples in the public eye, including Heather Rae Young and Tarek El Moussa, do appear to have it quite easy. We now have the pertinent information for you if you just want to discover more about these reality stars, with an emphasis on their interactions with one another and their current position.
Heather Rae and Tarek El Moussa's Journey
With the help of their common friends and just by coincidence on the Fourth of July in 2019, 'Selling Sunset' star Heather and 'Flip or Flop' star Tarek first met. The truth is that she was with some pals on a nearby yacht while he was on his docked yacht at Woody's Wharf in Newport Beach, but they eventually found themselves on the same one. Even though she had only recently been single, Heather refused to go out to dinner with him but did agree to go out for drinks instead. They were together for six hours on that particular date, which extended over FaceTime, and haven't been apart since.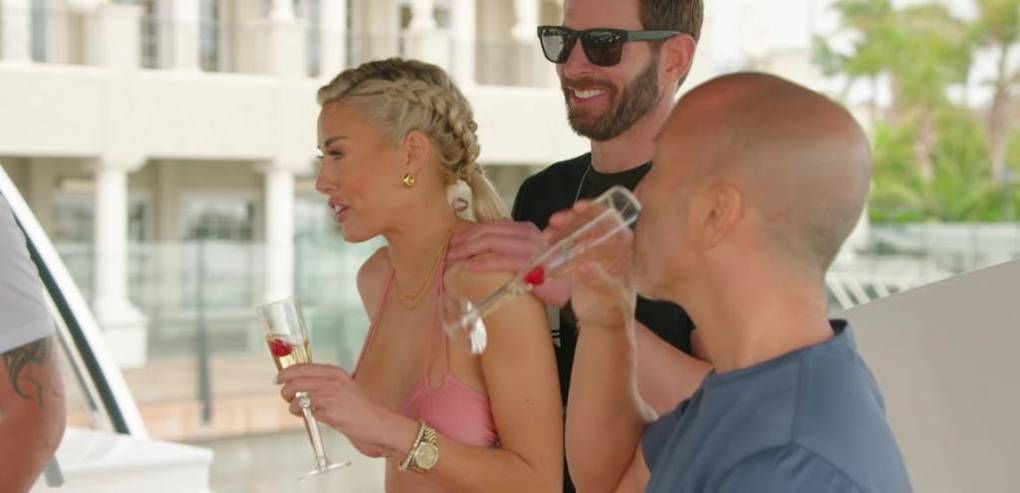 In reality, they chose to commit to one another on their second date (July 22, 2019), and four days later, they were living together. By the fifth, Heather and Tarek had happily exchanged "I love you's," and in early August they announced their romance to the public. They made the choice to go public after being captured on camera on July 28 making love aboard a yacht. In addition, Tarek acknowledged that he had previously formally welcomed Heather into the family by introducing her to his ex-wife Christina Anstead and their two children, Taylor and Brayden, before the news of their engagement surfaced.
The couple seems to have dealt with every problem that has arisen since then. They moved into a rental home to confirm their goals, went on family trips to strengthen their bonds, and in September 2020 they bought their ideal home to provide stability and security. Even though Tarek surprised Heather with her dream car, a Ferrari convertible, for her birthday, it wasn't nearly as romantic as his unexpected marriage proposal just a few days after their first anniversary. They were clearly in it for the long run since it w as intimate, personal, emotional, and full of love.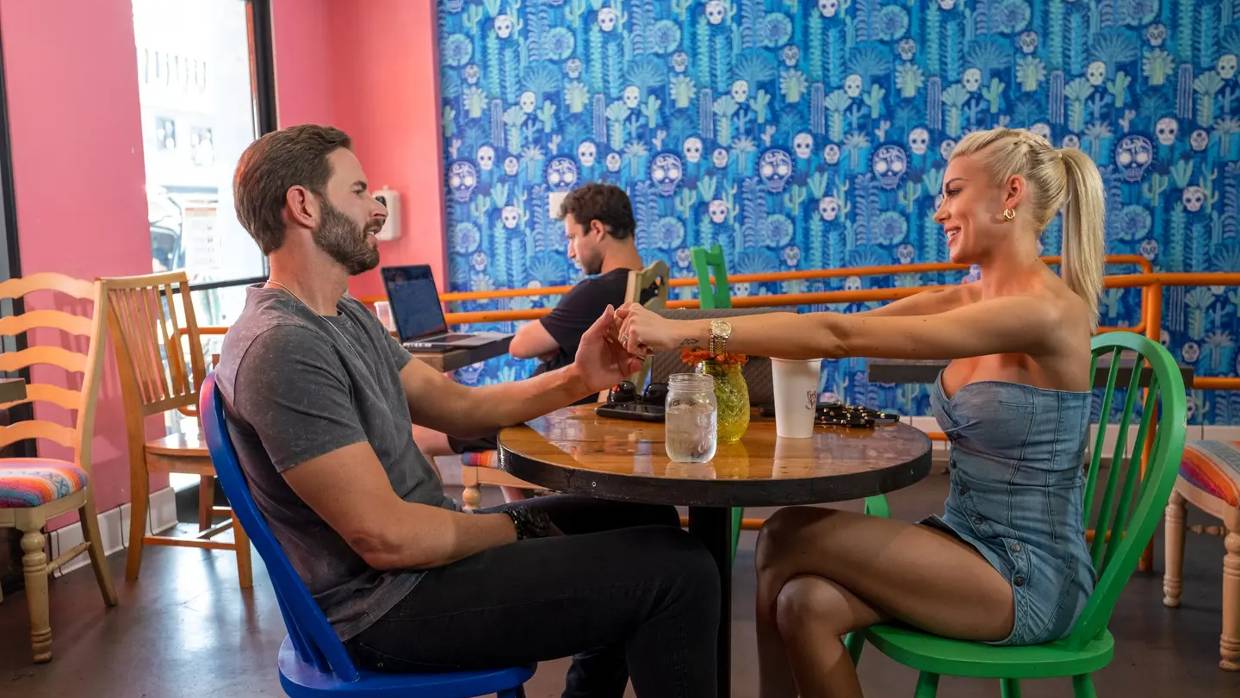 So it should come as no surprise that Heather and Tarek wasted no time in making their eternal commitment to one another official on October 23, 2021, as we even saw in the season five finale of "Selling Sunset." Even though they actually recorded every detail of their engagement, courtship, and marriage for HGTV, you can watch Tarek & Heather: The Big I Do, which is now streaming on Discovery+. In an Instagram picture, the real estate agent wrote, "I married the love of my life today.""My sweetheart, you are my everything. Cheers to a very long time indeed.
Are Heather and Tarek El Moussa Still Together?
In fact, Heather and Tarek began making plans to expand their family almost immediately after getting married. At the time, she remarked, "Our life is already crazy, so I'm more open to it." "Taylor and Brayden are the two children we are raising. I'm a mother already. So I think, "Well, why don't we have one more?" Embryos will first be frozen, and then we'll move forward and see what occurs. Naturally, the couple was ecstatic when she became pregnant in the early summer of 2022; their son Tristan Jay El Moussa was born in January 2023.
View this post on Instagram

Since then, Heather and Tarek have found a way to plan their lives so that they have time for not only one another but also for their infant and his two children. In other words, yes, as evidenced by their social media accounts, the stars of "The Flipping El Moussas" are still happily married. The realtor recently wrote, "Balancing baby and my career is a full-time job in & of itself, but here we are."
On Mother's Day this year, though, Tarek wrote to her in honour, saying, "I watched you become a step mum over night four years ago and you never looked back! You are now our incredible newborn boy's mother as well as his stepmother. I can't express my gratitude to you enough for all the kindness you show us; it required bravery to take on this. It wasn't the same without you, and we are all so fortunate that you are in our life. You changed the game for us and made us whole, therefore I wanted to express my gratitude and love for you.
Being a binge-watcher himself, finding Content to write about comes naturally to Divesh. From Anime to Trending Netflix Series and Celebrity News, he covers every detail and always find the right sources for his research.