The grisly slaying of 24-year-old insurance business receptionist Heidi Bernadzikowski in her living room on Codd Avenue in Dundalk in April 2000 is the subject of NBC's "Dateline: Indiscretion." While the police pursued some leads, the case remained unsolved for more than ten years before the investigators were able to identify the criminals with the aid of developing forensic technology. The episode shows how the murderers betrayed one another to get a plea deal, which ultimately led to the terrible crime being solved. So, how did Heidi pass away and who was responsible? Let's investigate.
How Did Heidi Bernadzikowski Die?
Walter Roman and Donna Passmore Bernadzikowski welcomed Heidi Louise Bernadzikowski into the world on December 21, 1975 in Dundalk, Baltimore County, Maryland. Tim Bernadzikowski, her oldest brother, recalled, "Our entire family treasured her as the only girl out of five kids. She was compassionate and willing to go above and above for anyone she knew. Her family characterised her as someone who strived to believe in the best in everyone and trusted in people. Her favourite animals were dogs, cats, and horses.
Karen Zukley, a childhood friend of Heidi's, claimed that after graduating from high school in the early 1990s, she was prepared to take flight. The show claims that after graduating, Heidi found work and took up playing pool as a new interest. She met Stephen Michael Cooke Jr. while performing one night, and a quick romance developed. The young couple moved in together in a townhouse in Dundalk, Maryland's 2000 block of Codd Avenue just a few months after starting dating.
In April 2000, Stephen, then 24, worked part-time at Lowe's Plumbing Department and the 24-year-old worked full-time as a receptionist in a downtown insurance firm. So it came as a shock when, on April 20, 2000, the boyfriend came home to find Heidi dead. He dialled 911, and the dispatchers arrived to find Stephen sobbing and clutching Heidi in his arms. According to sources, the murderer sliced Heidi's throat before strangling her to death.
As the officers moved from room to room trying to piece together what had happened prior to the horrifying murder, they found the crime scene to be confusing. Allen Meyer, a retired sergeant with the Baltimore County Police, said, "The remainder of the house had drawers pulling open and there was no furniture in the living room area, which was peculiar. Although the jewellery box was open in the second bedroom of the master suite, all of the jewellery was still inside.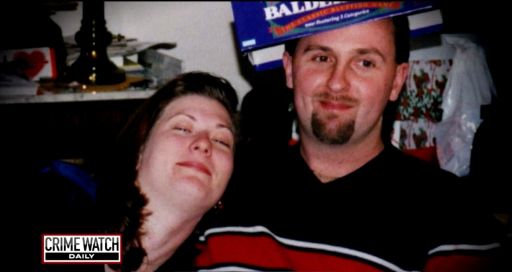 The most peculiar piece of evidence, however, was a supposed murderer's clue that was discovered on the wall above Heidi's head. Detective Gary Childs, a retired member of the Baltimore County Police, said, "There was a number 1 written on the wall in lipstick." The medical examiner arrived at the official cause of death, asphyxiation, after the investigators analysed the crime scene. The DNA found under Heidi's fingernails was extracted, examined, and it was discovered that it was a combination of hers and that of a male donor.
Who Killed Heidi Bernadzikowski?
When Stephen was questioned by the police, they discovered that he had picked up Heidi on 20 April at around 5 p.m. from her downtown office and had driven her home at around 5:30 p.m. because she needed to use the loo. He decided not to wait nevertheless because he had many things to run. According to detective Gary Childs, the man "got his oil changed, had his hair cut, went to Home Depot, fixed his sister's plumbing, went through the tunnel, and then came back home." Additionally, he said, "Everywhere (Stephen) he went, he either got a receipt for going or the place where he went had video."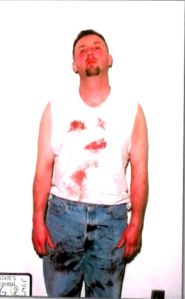 Additionally, the boyfriend revealed to the detectives that he and Heidi had a wonderful relationship and even had plans to wed in Las Vegas. The couple, however, had two sizable insurance policies, one on Stephen for $900,000 and one on Heidi for $700,000. The officers immediately discovered this. Although it gave Stephen the ideal excuse, there was no concrete proof of Stephen's involvement in the killing that the police could find. The police pursued some clues, but ultimately the case was left unsolved for more than ten years.
In September 2011, after 11 years, the case was revived and the DNA sample was checked against the national database. Since then, forensic science has advanced significantly, and they were able to identify a match in Colorado resident Alexander "Alex" Bennett. He had been living on Baltimore's streets for about a month at the time of Heidi's murder, the investigators discovered after searching the internal database of the Maryland State Police. Alex, however, refuted the charges and asserted that Grant Lewis, a close friend and business partner, could attest to his innocence.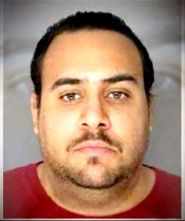 Grant admitted to Alex that he had confessed to killing someone in Baltimore after getting drunk one night when the cops discovered that he had an open warrant out against him for some minor offence. Grant's confession led to Alex's arrest and deportation to Baltimore, where Grant eventually became the prosecution's key witness. But before Grant could give his testimony, Alex and the prosecution came to a plea agreement. Based on the testimony of Alex and Grant, the authorities were able to reconstruct the sequence of events that resulted in Heidi's murder.
The two guys planned to con people online by acting as hitmen in order to acquire money to open a nightclub, according to court documents. Grant, however, asserted that Alex turned bad after Stephen allegedly offered to pay $60,000 for killing Heidi. Alex claimed that he cut Heidi's throat to make sure she was dead in addition to strangling her and cleaning up the scene of the crime to make it appear like a robbery. He also acknowledged deceiving the detectives by writing the number "1" on the wall.
Since the police did not think to search the computer Stephen allegedly used to communicate with Lewis on, the prosecution had only circumstantial evidence against him. According to Baltimore County Prosecutor Matthew Breault, "The lack of a paper trail was one I think of the most challenging things to do in prosecuting this case." Stephen made an effort to enlist another prisoner to kill or threaten Grant while he was incarcerated and awaiting trial. Despite Stephen's denials of all charges during his trial in June 2015, a jury still found him guilty.
He was sentenced to life in prison without the possibility of release plus an additional 30 years after being found guilty of first-degree murder, witness intimidation, and attempted murder. As part of his plea agreement, Alex, who was 36 at the time, admitted guilt to first-degree murder and was given a life sentence with the exception of the first 30 years suspended. Grant was also given a life sentence after being found guilty of first-degree murder. Stephen continues to insist on his innocence and denies having any involvement in the murder.
Our Team DCS includes 5 different writers proficient in English and research based Content Writing. We allow them and encourage them to follow the Entertainment news all day long. Our posts, listicles and even the exclusives are a result of their hard work.