To be honest, the 1990s were a watershed moment in cinema. Ace directors including David Fincher, Quentin Tarantino, Paul Thomas Anderson, Richard Linklater, and Wes Anderson rose to prominence during this decade. At the same time, established directors such as Martin Scorsese and Steven Spielberg released their best films throughout this decade. Films like 'Schindler's List,' 'Pulp Fiction,' and 'Fight Club,' among others, drastically altered the cinematic landscape.
The 1990s hold a particular place in the hearts of millennials. After all, it was around that time that we were first introduced to the cinema. Several classics have left an indelible mark on our minds. Netflix clearly recognizes and appreciates the significance of the 1990s, as evidenced by its extensive collection of films from that era. So, if you're trying to relive your childhood memories, we've put together a special collection just for you. Here's a list of Netflix movies from the 1990s that are currently available to watch:
Bad Boys (1995)
If you like buddy police movies, you've probably seen or heard of this 1995 picture, which is widely recognized as a classic in the genre. The plot of 'Bad Boys' revolves around the activities of two Miami police detectives, Marcus Burnett (Martin Lawrence), a family guy, and Mike Lowry (Will Smith), a women man. Marcus and Mike are tasked with tracking down a large shipment of cocaine stolen from the Miami Police Department before it is released back into the market. 'Bad Boys,' a rollercoaster ride with equal mixes of comedy and action, is a rollercoaster journey that you will fall in love with despite some story holes.
Fear And Loathing In Las Vegas (1995)
Terry Gilliam's film 'Fear And Loathing In Las Vegas' is based on the same-named book by famed writer and journalist Hunter S. Thompson. Raoul Duke, the film's principal character, is based on Thompson himself. Raoul and his lawyer, Dr. Gonzo, are sent by their publication to cover the Mint 400 motorcycle race, and they go on a drug-fueled rampage of depravity and extremes. There is no middle ground with this film; you will either love it or loathe it. The tale isn't the main focus here; rather, the actions of the two main characters are. They are men who have fully embraced the hippie movement, ingesting enormous amounts of drugs and living life to the fullest. The dangers that their activities may expose them to are hardly considered. Both Johnny Depp and Benicio Del Toro are excellent at getting under the skin of their characters and bringing out their quirks.
Jackie Brown (1997)
After 'Pulp Fiction,' Quentin Tarantino stated on the record that he intended to make a quiet and serene film since attempting to outdo his sophomore effort would be futile. This is precisely what he did with 'Jackie Brown,' his sole non-original tale film. This picture was taken from the Elmore Leonard novel 'Rum Punch,' and stars Pam Grier, one of Tarantino's favorite actresses. 'Jackie Brown' tells the story of the titular heroine, a middle-aged flight attendant who also smuggles money in for a criminal named Ordell Robbie throughout her journeys. We see Ordell, his friend, the recently-released bank robber Louis Gara, hanging out and talking future plans in parallel to Jackie's life. While this picture has Tarantino's normal strong suits of snappy wit, humor, and spurts of violence, it is more mellow and laid-back than we have come to expect from him.
Lock Stock And Two Smoking Barrels (1998)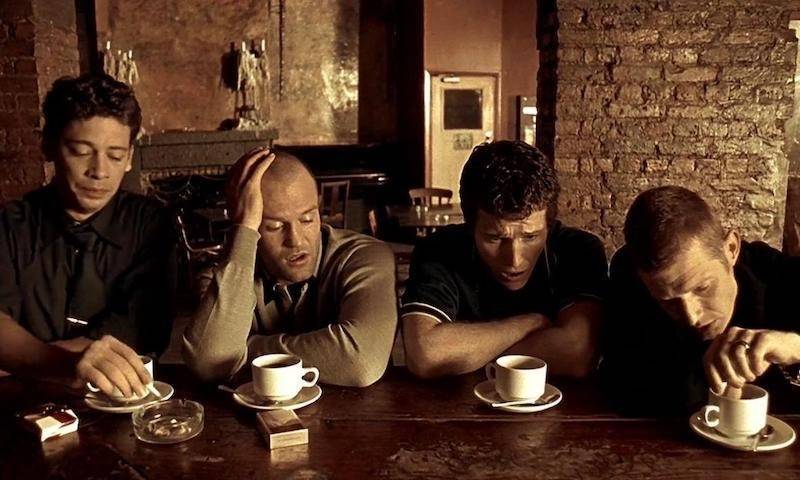 'Lock, Stock And Two Smoking Barrels,' a highly stylised crime comedy film directed by Guy Ritchie, follows the story of four friends who get themselves into a lot of trouble after one of them finds up owing roughly $500,000 to a strong criminal named Harry following a game of poker. The criminal has given them a week to repay him and has threatened them with dire repercussions if they do not. The four buddies plot to rob a marijuana producer, but their scheme backfires as a series of comic yet hazardous events intersect their lives with the lives of other crooks, resulting in a dramatic comedy of errors. Watching this film is an amazing experience thanks to Ritchie's writing, direction, and stylistic editing.
Malcolm X (1992)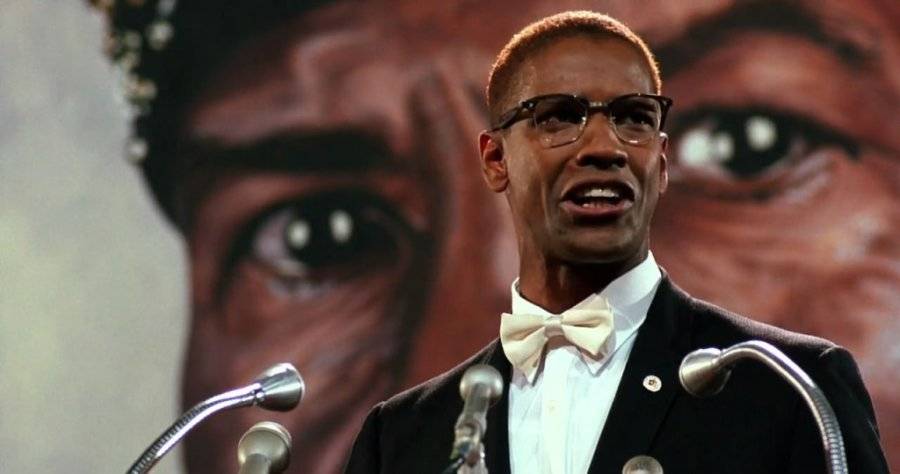 Spike Lee is a filmmaker who has never shied away from making socially and politically relevant films about the inherent discrimination against minorities in American society. Lee portrays the narrative of Malcolm X, the most ferocious leader of the black liberation movement, in this 1992 film. We follow Malcolm's life from his beginnings as a small-time criminal to his eventual incarceration. Inside the prison, he comes across Elijah Muhammad's writings and is inspired to become a Muslim. Surprisingly, when the film fell into financial difficulties, several prominent African-American celebrities such as Oprah Winfrey, Michael Jordan, Magic Johnson, and others stepped in to aid. 'Malcolm X' is a dramatic picture that you don't want to miss out on because of Denzel Washington's superb performance and Spike Lee's piercing look into the life of one of the most recognized black leaders ever.
Pulp Fiction (1994)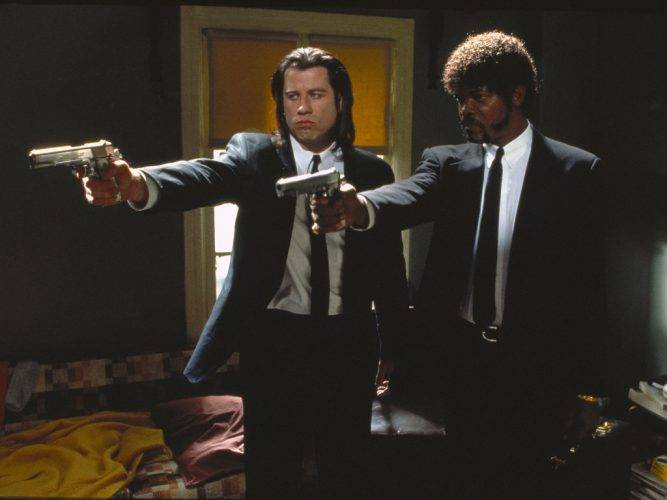 'Pulp Fiction,' a narrative of four unrelated characters and how their lives become entangled in ways they could never have anticipated, is often recognized as one of the greatest films ever created. Jules and Vincent work as hitmen and con artists. They are on their way to fetch a bag from Wallace, a gangster, in one such job. Butch Coolidge, a seasoned boxer, is paid significantly to lose a fight a few days later, while Wallace, Vincent, and his wife Mia are out of town. Butch makes a mistake and kills the opponent instead of Wallace. After a chaotic shootout, a Mexican standoff develops, with Jules and Vincent emerging triumphant in the end.
Primal Fear (1996)
'Primal Fear,' Edward Norton's feature film debut, tells the story of Aaron Stampler, an altar boy. He's accused of assassinating the Archbishop, so naturally, all of the media's attention is focused on him and the case. Martin Vail, a defense attorney who thrives in the spotlight, contacts him at this point. He decides to take on this case because it is attracting a lot of attention. However, when Veil examines the case, he discovers that Aaron is not the meek and timid individual he appears to be, and that he has a more complex personality. This new information completely changes the course of the trial, and Martin now has a new angle to present to the judge. The film has a fantastic plot, but its fundamental flaw is that it never goes beyond the surface level, becoming more of a storytelling style exercise than anything else.
Rumble In The Bronx (1995)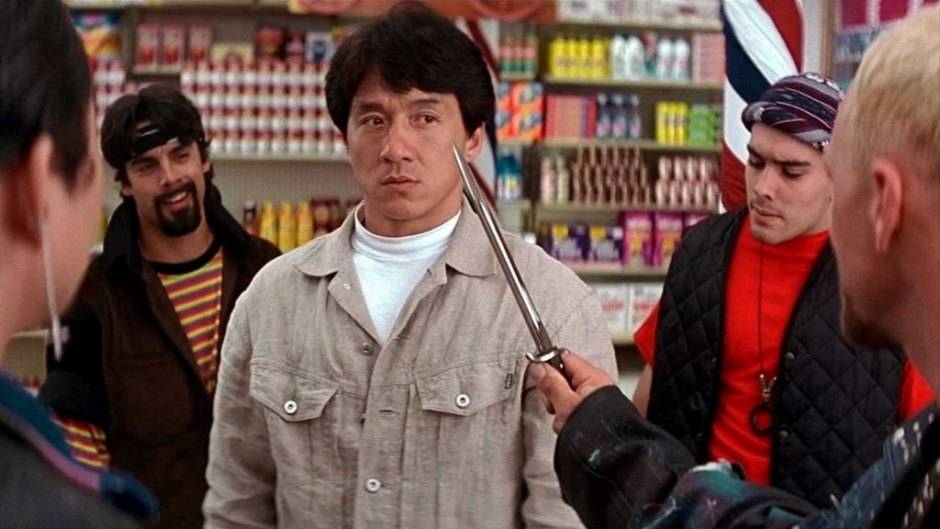 'Rumble In The Bronx' is the film that catapulted Jackie Chan to stardom in American cinema. In this film, Chan plays Keung, a Hong Kong police officer who has traveled to New York to attend his uncle's wedding. Keung meets Elaine, a female with whom he forms a romantic bond, not long after. Soon after, Keung discovers that a gang of local thugs is extorting money from local merchants as protection money. Elaine is so upset by this that she chooses to close her shop and relocate. Keung, on the other hand, believes that taking the easy way out is not an option, and he confronts the criminals head-on. Yes, the picture has numerous plot gaps, and the story isn't really compelling. 'Rumble In The Bronx,' on the other hand, is a remarkable viewing because to Jackie Chan's superior performance and the amazing martial arts on exhibit.
Schindler's List (1993)
The film 'Schindler's List' tells the story of Oskar Schindler, a wealthy businessman who risks his life to rescue the lives of 1,100 Jewish men and women in German-occupied Poland. Seven Academy Awards have been bestowed upon him. It's a film that gives us hope and reminds us that there are some wonderful people in the world. 'Schindler's List' is largely acknowledged as one of the all-time great movies.
Tarzan (1999)
'Tarzan,' the tragic old tale of the man versus the wild, is what we had watched as children. The film begins in 1890, when an English couple and their young child are stranded when their ship is sunk in a storm. They've landed on the Congolese coast and built a treehouse out of the shipwreck to remain for a while. Sabor, a tiger, kills the parents and then tries to kill the newborn, but is saved by Kala, a female gorilla. According to Kala, Sabor killed her own child, which is why she protects the human infant and names him Tarzan. Years later, when Tarzan is an adult, another hunting party arrives at the coast, accompanied by a lovely girl named Jane, and Tarzan falls in love with her. 'Tarzan' is a well-known story with an enthralling narrative style. It's no surprise that it appealed to us as children!
The Matrix (1999)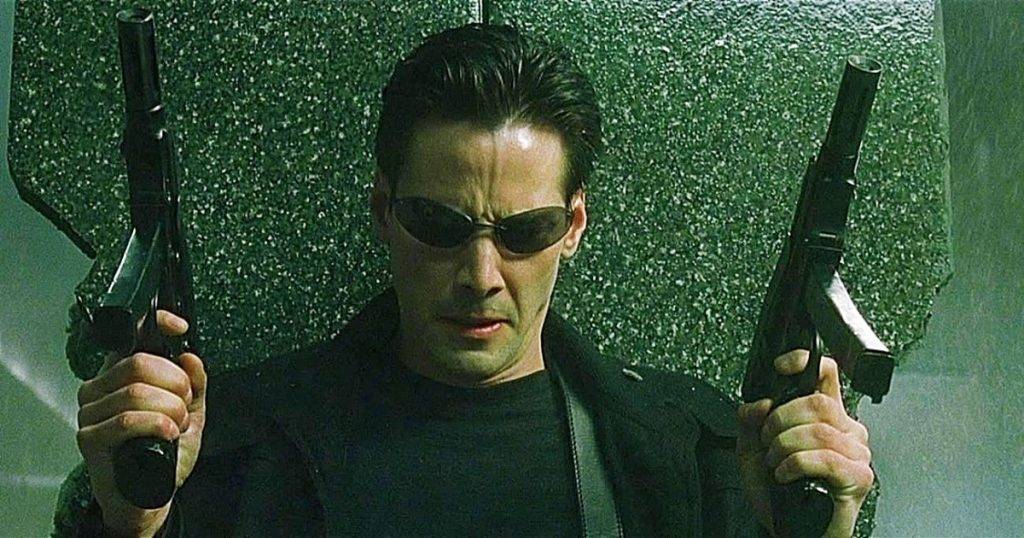 'The Matrix,' one of the most successful films of the 1990s, begins with the story of a computer programmer named Thomas Anderson, also known by his hacker handle Neo, who is perplexed by the phrase "The Matrix" appearing frequently on the internet. Soon after, John is visited by a mystery guy named Morpheus, who claims that if he picks one of two pills offered by Morpheus, he would be told the truth about the Matrix. Neo takes the pill that indicates his acceptance and is transported aboard the Nebuchadnezzar, a hovercraft. Here, he learns that the world as he knows it is a simulation and that machines currently control everything. 'The Matrix' is a multi-layered film that has serious philosophical musings while also being very entertaining. There are several references to literary and religious issues that a keen observer will enjoy uncovering.
The Crow (1994)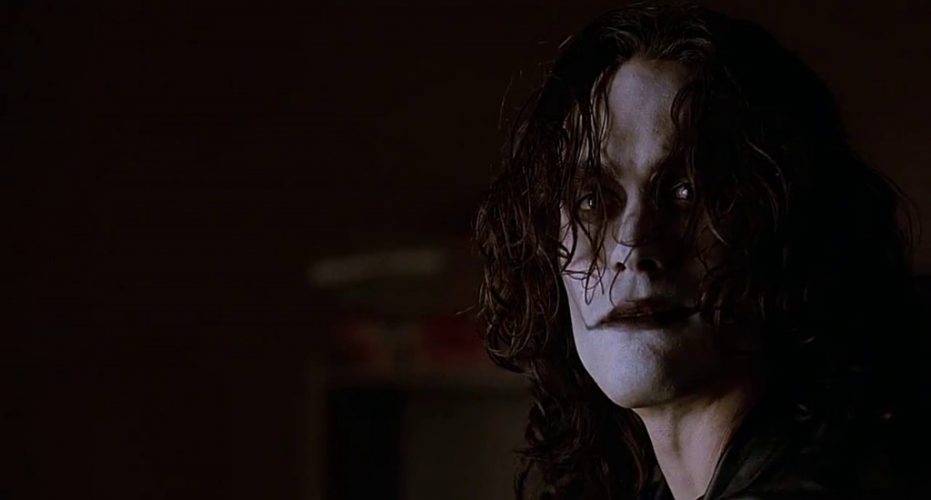 Only a handful of us are aware that 'The Crow' is a superhero film from the start. The film tells the story of Eric Draven, who was beaten and died on Devil's Night while his girlfriend was raped. A crow taps on Eric's grave the next day, and Eric rises to discover that he now possesses super healing skills. He sets out to avenge the murderers who raped and killed his wife, as well as himself, with the help of the same crow. He returns to his grave to be with his wife, Shelly, after completing his journey. 'The Crow' has received positive reviews and has been described as sleek, striking, and visually appealing.
The Long Kiss Goodnight (1996)
'The Long Kiss Goodnight,' directed by Renny Harlin and starring Geena Davis and Samuel L. Jackson, is a spy-action film. Samantha Caine, played by Davis, is a woman who lives with her boyfriend and children. Samantha was discovered pregnant with her daughter on a seashore eight years ago. She claims to have no recollection of her life prior to that. She hires a team of private detectives to find out as much as they can about Samantha's past, and one of them, Mitch Hennessey (Jackson), discovers a bag containing Samantha's belongings. Meanwhile, Samantha has discovered that she is an expert in combat techniques. What more will the huge bombshell regarding her past disclose? This picture starts out promising, but quickly devolves into a mindless exploitation flick with gratuitous, over-the-top action scenes and sexual innuendo. Jackson's performance is without a doubt the film's outstanding feature.
The Game (1997)
'The Game,' a David Fincher film, tells the story of Nicholas Van Orton, a banker who receives an unusual gift voucher from his brother Conrad. This certificate is from a mysterious place named Consumer Recreation Services (CRS), and Nicholas decides to pay them a visit despite his reservations. Nicholas understands that he has now become a piece of a sinister puzzle after a succession of the oddest scenarios he has ever encountered. Fincher's normal command of the art of filmmaking is also evident here. He builds a universe for us that is both shocking and entertaining to watch. Michael Douglas is an actor who has been in some of the best psychological thrillers, and he does not disappoint here.
What's Eating Gilbert Grape (1993)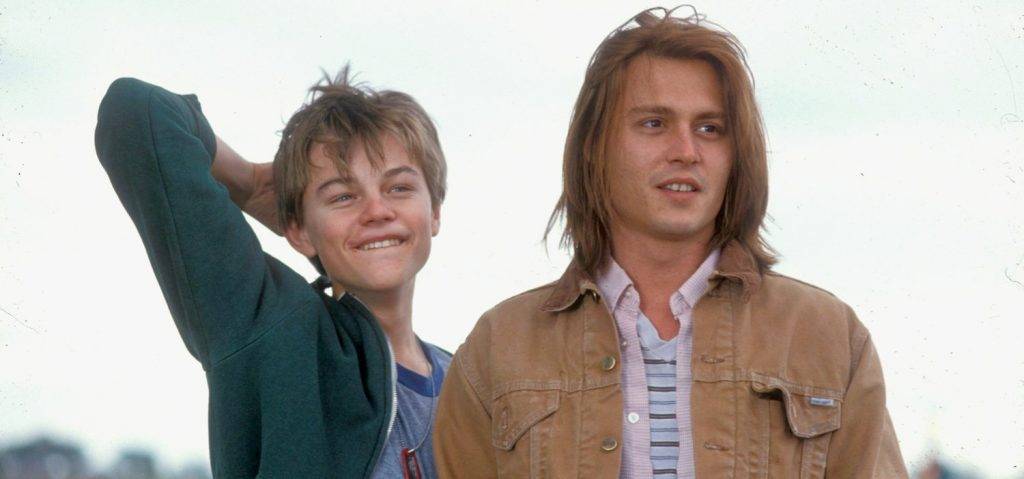 The fact that Johnny Depp and Leonardo DiCaprio are two of the most versatile and powerful actors of their generation is demonstrated in this 1993 film. The plot revolves around Depp's character Gilbert, who lives with his mother, sister, and younger mentally handicapped brother Arnie. Gilbert is a highly responsible man who never fails to be there for his family while attempting to find happiness in his own life. He eventually meets a girl named Becky, and the two begin a romantic involvement that causes Gilbert to drift away from his family. This conflict of interest that afflicts Gilbert becomes the film's fundamental issue. Depp and DiCaprio are both fantastic in their parts, with DiCaprio garnering Golden Globe and Academy Award nods for his work. Scorsese has stated that this picture was one of the key factors in his decision to cast DiCaprio in 'Gangs Of New York.'
Our Team DCS includes 5 different writers proficient in English and research based Content Writing. We allow them and encourage them to follow the Entertainment news all day long. Our posts, listicles and even the exclusives are a result of their hard work.