Ihab Maslamani and Robert Taylor abducted and killed 21-year-old Matt Landry in Detroit, Michigan, in August 2009 as he was out conducting errands, according to NBC's "Dateline: Taken." The two then began committing crimes until being apprehended by the law after a few days. To provide viewers a clear and comprehensive picture of how the police caught the two, the programme includes the story of the investigating officers. Ihab and Robert's identities and current locations are thus revealed. Let's investigate.
Who Are Ihab Maslamani And Robert Taylor?
On August 9, 2009, in Detroit, Michigan, Matthew "Matt" Robert Landry was caring for his girlfriend Francesca Bommarito. Matt had prepared a hot bath, made tea, and gone on errands while Francesca was running a fever. He went into an Eastpointe Quiznos Sub store to get some sandwiches when two people, Robert "Fat Daddy" Taylor and Ihab "IHOP" Maslamani, attacked him in the parking lot. Lawrence Wadda saw the kidnapping and robbery while he was passing the store in his car.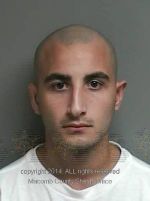 Lawrence claims that Ihab made an unsuccessful attempt to force Matt into the Honda's trunk. He and Robert forced Matt into the driver's seat before starting the car, and Lawrence briefly followed them. He was heard saying, "They're beating him now—hurry!" on a 911 phone tape. Later, he said in court, "Of course you can sense my misery. I'm attempting to stop something from happening. But after a while, out of concern for his safety, he stopped trailing, and the car sped away.
Authorities claimed that the two had no prearranged plans and that Matt appeared to be a random victim of their criminal activities. They kidnapped Matt, 21, and transported him to an abandoned home at 7 Mile Road and Gratiot Avenue in Detroit. According to court documents, Matt received a blow from Robert before Ihab executed-style shot the Chesterfield Township resident while he was on his knees. Once Robert had the weapon, he sold it for cash. Ihab also allegedly robbed the Flagstar Bank in Harrison Township on August 10 of money, according to court records.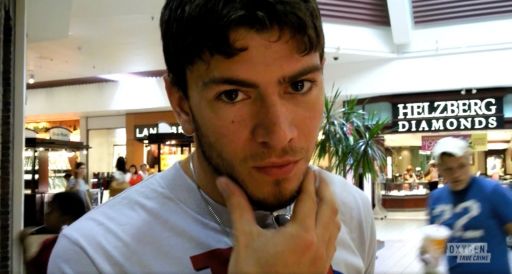 According to the programme, Ihab sneaked up behind Sarah Maynard, 19, brandished a revolver, and took her hostage while demanding $50,000 from the teller. Ihab reached beneath a counter and took roughly $6,000 because he needed more after the terrified bank worker handed over the cash box. He told Sarah to follow him after taking the money, but the teen steadfastly remained seated on the bank floor. Ihab left the scene out of frustration but was discovered the next day while attempting a second carjacking.
Where Are Ihab Maslamani And Robert Taylor Today?
On August 11, Ihab was apprehended by the Chesterfield Police as he attempted to steal a red Honda Civic from a local Walmart while being held at gunpoint. When the shooter realised the automobile had a manual shift and was being pursued while attempting to flee, he gave up. The arrested man was quickly identified by the authorities as the same person shown on security film stealing the Harrison Township bank on August 10. Ihab was a frequent at the petrol station shop, and the person using Matt's card on the CCTV video appeared to be Ihab.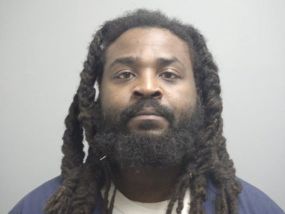 The police also detained Robert based on the employee's statement and additional evidence, and both men were put on trial after being accused of six charges, including criminal homicide. Fred Singletone, who saw the pair dragging Matt into the Detroit drug den where his body was discovered four days later, was one of the prosecution's key witnesses. Ihab allegedly began "hearing voices of people who are not there" at the Macomb County jail while awaiting trial, and as a result, had a mental examination.
Ihab's defence attorney claimed the 17-year-old also has a history of physical and psychological abuse and a "long and extensive" record as a juvenile offender in Wayne County. In November 2010, he was found guilty of first-degree murder, carjacking, abduction, and four other offences after being found competent to stand trial. In December 2010, his friend Robert Taylor of Detroit was also found guilty on five charges, including Matt's kidnapping and murder. Both men received a life without parole sentence.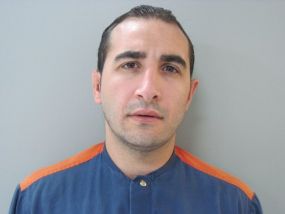 Due to a more general court decision challenging the validity of life sentences for juveniles, both offenders were up for resentencing because they were minors at the time of their original sentences. In Macomb County Circuit Court on January 6, 2015, their life sentences were upheld. Ihab, 31, is currently detained at the Macomb Correctional Facility in Lenox, Michigan, serving out his term, while Robert, now 30 years old, is housed at the Kinross Correctional Facility in Kinross, Michigan.
Our Team DCS includes 5 different writers proficient in English and research based Content Writing. We allow them and encourage them to follow the Entertainment news all day long. Our posts, listicles and even the exclusives are a result of their hard work.