NBC's "Dateline: Taken" details the abduction and murder of 21-year-old Matt Landry in August 2009 as he was out and about in Detroit, Michigan. Witness accounts claim that he was kidnapped while purchasing sandwiches at an Eastpointe Quiznos Sub restaurant. To give a clear and sequential account of the events, the episode includes interviews with Matt's family, his fiancée, and the investigating officers. We've got your back if you want to learn more. So let's get started, shall we?
How Did Matt Landry Die?
The late Robert "Bob" L. Landry and Doreen Landry had Matthew "Matt" Robert Landry on October 26, 1987 in Chesterfield Township, a suburb of Detroit, Michigan. He was a calm, modest young man who enjoyed music and playing with his band, according to many who knew him. He was described in the episode as a typical person who delivered pizzas to homes, travelled the globe on a skateboard, and amused his buddies with Jackass-style antics.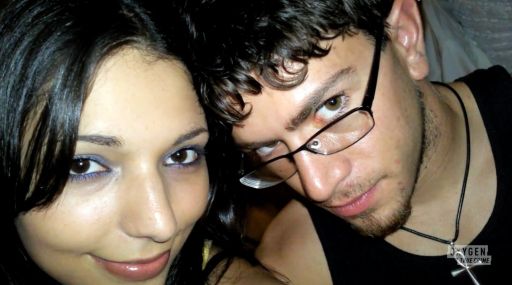 Francesca Bommarito, Matt's girlfriend, claims that he only got out of bed because of music and had aspirations of becoming a musician in the future. He was a "ferocious drummer" in a band that he and his lifelong friends started in a basement. Bob Landry reflected on the same subject and recalled that "making music was what he was happiest with." There was never a dull moment with Matt, according to Matt's bandmates. He was constantly coming up with weird ideas. Therefore, it came as a shock when Matt, age 21, vanished on August 9, 2009, while conducting errands.
When Matt vanished, he was living with his parents in their Chesterfield home as the youngest of five siblings. Francesca called the nearby hospitals and police stations when he didn't show up. I wondered if he had been in a car accident, if he had a flat tyre by the side of the road, or if he was in a ditch, the woman said. I have no idea what transpired. When Francesca, a waitress at the time, got ill on August 9, Matt had prepared her a hot bath and some tea before leaving. The last time Francesca saw her boyfriend was at that event.
With experience in banking, Matt's mother accessed her son's bank account. When Doreen noticed that the last activity on his account was three $100 withdrawals from an ATM on Detroit's notorious 7 Mile, a neighbourhood beset by violence and gangs, she became alarmed. What was Matt doing at 7 Mile in Detroit, she enquired? Why would Matt withdraw his entire bank balance? Her son's bizarre behaviour seemed completely out of character, and the worried parents reported their son missing the following day.
In the vicinity of 7 Mile Road and Gratiot Avenue in Detroit, the Chesterfield Police looked for Matt in alleyways, garages, and abandoned homes. Francesca joined the hunt for her boyfriend out of desperation. She said, trying to contain her tears, "I can't believe I'm doing this right now. I'm looking for my boyfriend in dumpsters. I was at a loss for what to do. They continued to believe Matt was still alive. But on August 13, Roseville Lt. Ray Blarek discovered his dead inside a burned-out, abandoned Detroit house, shattering their hopes. Matt had received a lethal headshot.
Who Killed Matt Landry?
On August 10, 2009, Sarah Maynard went to the Flagstar Bank in Harrison Township to cash her first paycheck. When asked about the incident, the then-19-year-old recalled, "I handed them my bill, and as soon as I set the bill on the counter, I felt a gun to the back of my head." Sarah claimed that the attacker, who was sporting sunglasses, threatened to kill the adolescent girl until the bank cashier handed over $50,000. The shooter insisted that Sarah follow him if she wanted to survive, even after the bank employee consented and gave the money to him.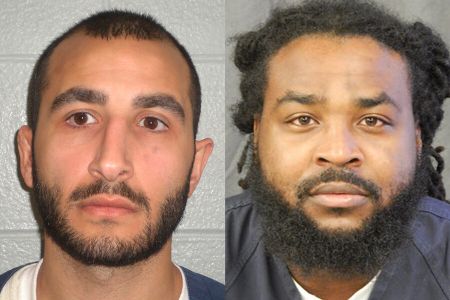 Sarah, 19, steadfastly sat down on the bank floor rather than obey, and the police commended her for her bravery. The detectives concluded that the gunman's subsequent flight with the money was due to the action taken to save her life. On the programme, Ray Blarek related how, on August 11, he was summoned to the site of a carjacking at a neighbouring Walmart parking lot. The driver of a red Honda Civic reported to the police that a shooter had approached and told him to exit the car.
However, the carjacking was stopped when the gunman realised the vehicle was a stick shift and he was unable to operate it. When a man spotted the cops, he swiftly fled, as one officer observed. The man was caught with a Taser during the foot chase as he threw a revolver and clip. The person in handcuffs was quickly identified by Ray Blarek as the same person seen on security film robbing the Harrison Township bank on August 10.
He's a violent suspect, Ray added. We are aware of his involvement in two things, and who knows how many more. Ihab "IHOP" Maslamani's face appeared to match the surveillance footage from the petrol station where Matt's money had been withdrawn on 9 August. Police records assisted in the suspect's identification as Ihab "IHOP" Maslamani. They weren't sure, though, if he was responsible for Matt's disappearance or only what had seemed to the 21-year-old pizza delivery man.
Essa Rahimee, a petrol station employee, said that Ihab, a frequent customer, used a card to pay for his purchase, which was very improbable given that he typically paid with cash. On August 9, the day Matt vanished, a witness named Lawrence Wadda called 911 to claim observing an abduction and carjacking outside a Quiznos Sub store in Eastpointe. Lawrence claimed to have seen Ihab and another person force Matt into the trunk of the car when he was driving close to a Quiznos.
Matt was pulled to the front seat when the attackers were unable to squeeze him into the trunk. On the 911 call, Lawrence was heard saying, "They're beating him now. Hurry!" He was continually questioned by the dispatcher about the colour and kind of the car. Lawrence claimed that after following the carjacking vehicle for a bit, he quit up out of concern for his safety. The attackers eluded capture by the authorities as well. Ihab was connected to all the crimes after the police found a map in Matt's abandoned car with the targeted bank marked with a "x."
Ihab's admissions and the accounts of two Quiznos staff members led the police to conclude that Robert "Fat Daddy" Taylor, who was 16 at the time, was also involved in the kidnapping and murder of Matt. In November 2010, Flint resident Ihab, age 18, was found guilty of first-degree murder, carjacking, kidnapping, and four other counts. The next month, his friend Robert Taylor of Detroit was also found guilty on five charges, including Matt's kidnapping and murder. Both men received a life without parole sentence.
Our Team DCS includes 5 different writers proficient in English and research based Content Writing. We allow them and encourage them to follow the Entertainment news all day long. Our posts, listicles and even the exclusives are a result of their hard work.