Seasons 1-3 of In the Dark include spoilers.
The season 3 finale of In The Dark aired in October 2021. Six months later, we can't help but wonder when, if ever, the fourth season of our favorite program will be released. Thankfully, The CW announced on February 3, 2022 that the show had been renewed for a fourth season. In the season 3 conclusion, we were left with several unanswered topics, which we will need to be addressed in the future season.
Murphy (Perry Mattfeld), an alcoholic, blind, emotionally immature, sex-addict protagonist, and her gang are the focus of In The Dark, a dark crime dramedy. This cynical 20-year-old has a lot on her plate, including solving a murder, which we saw in the first season. Murphy's life becomes darker and more complicated as she becomes embroiled in blackmail, money laundering, searching for a missing person, breaking and entering, and being entangled with the criminal underworld. In the third season, Murphy became a fugitive from justice.
If you've been watching In The Dark since the first season, you're well aware of how much the show has evolved. We've seen a lot of narrative twists and a lot of mayhem. If you're curious about Murphy's fate in the forthcoming season, as well as the fates of the other characters, here's everything we know so far about season 4.
In the Dark 2 The CW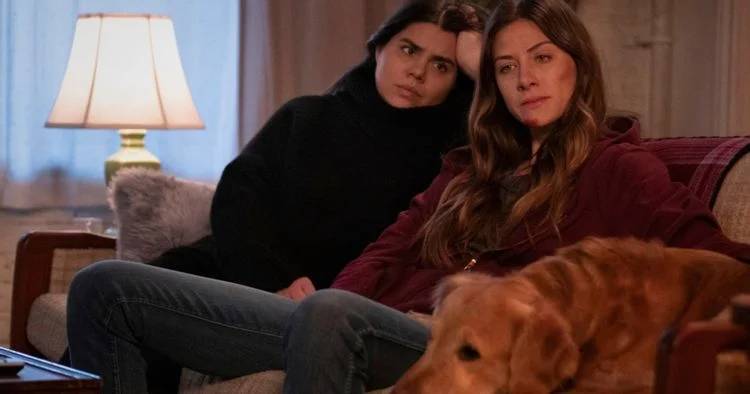 Season 3 of In the Dark concluded on a tense cliffhanger, leaving fans like us wondering what's next for the group. Murphy and her BFF Jess, as well as many others, clearly need to work on themselves and their relationships with those around them before they can progress. That said, Murphy's most recent decision suggests she may have already made that decision, since she turned herself in and admitted to all of her wrongdoings. Does this imply that she will spend the rest of her life in prison? Or, given the recent chaos surrounding her, including allegations of corruption, will the charges even be brought against her?
Since we're on the subject of relationships, the friendship between Jess and Murphy is one that fans have expressed a strong desire to see handled. When we viewed the season 3 finale back in October, we saw how toxic Jess and Murphy's relationship had become. Murphy's selfishness was too much for Jess to bear, which is why most of us fans weren't surprised to see Jess pull off a Houdini. However, the question begs to be asked: did Jess go too far? Is Murphy the only one to blame for Jess' disappearance? All of these questions should be addressed in the forthcoming fourth season.
What About Pretzel?
View this post on Instagram
We can't discuss the forthcoming fourth season without addressing Pretzel. Pretzel appears to be set to appear in the fourth season of In The Dark. Pretzel is by far the most popular character on the show. For obvious reasons, we saw this cute golden retriever and Perry Mattfeld enjoy a lot of screen time in the previous season. They're closest friends off-screen, too, since she adores her four-legged co-star.
If you've been watching In The Dark since the first season, you'll remember how brutal Murphy was with her dog in a few scenes. Mattfeld even stated that she felt bad about it, and that when the cameras stopped running, she would go down on her knees and give the retriever a big embrace, reminding him of what a great job he was doing and how much he was loved.
In the Dark 3The CW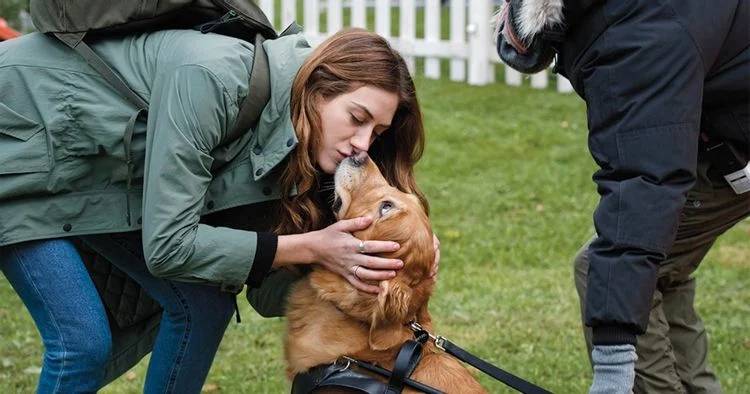 The CW has yet to make an official announcement on the release date for season 4 of In The Dark. However, considering the show's renewal was announced in February, we may expect to learn more about the upcoming release date soon.
Since 2019, all three seasons of In The Dark have been released every year, even throughout the epidemic. Seasons one and two were released in April 2019 and 2020, respectively. The third season aired in June 2021 instead of April 2021, which was a small delay. Season 4 is expected to premiere within the next few months, based on these dates.
Where to Watch In The Dark?
Seasons 1 through 3 of In The Dark are available on the CW network or Netflix, and season 4 may be coming soon. For a long time, the show has been trending on Netflix, and it has continuously ranked in the top ten shows. Netflix, like Manifest, deserves considerable credit for all of the buzz around In The Dark.
Our Team DCS includes 5 different writers proficient in English and research based Content Writing. We allow them and encourage them to follow the Entertainment news all day long. Our posts, listicles and even the exclusives are a result of their hard work.