In its penultimate episode, Prime Video's "Gen V" throws one curveball after another, leaving its protagonists in a very perilous scenario. There is only one more episode left to conclude the first season. A few truths are revealed, particularly in light of some characters' motivations, but in keeping with "The Boys" tradition, a stunning demise serves to pique viewers' curiosity in "Gen V." By the end of the seventh episode, two significant characters had passed away, setting the stage for a dramatic conclusion and demonstrating to the audience that no character is too big or too small to meet a grisly death. Let's gaze at the tragic faces of Dr. Edison Cardosa and Indira Shetty for the time being. We can't really say that we didn't see this coming. AHEAD OF SPOILERS
How Does Indira Shetty Die?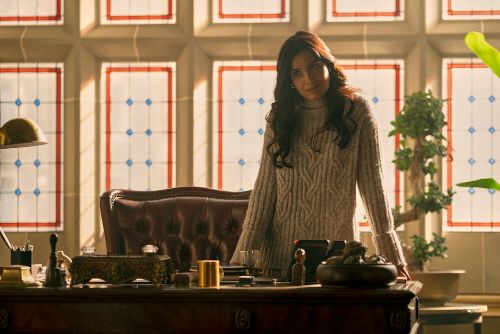 Dr. Shetty was a powerful woman, holding the position of dean at Godolkin University, but she was also a person. It was intriguing to watch her oversee a superhero university for young people, but after a few episodes, it became evident that the institution's main goal was not teaching. Secret experiments were being carried out in The Woods, where individuals such as Sam were detained. There's a catch: Shetty managed this operation on behalf of Vought.
In the same plane catastrophe that took place in "The Boys" Season 1 and in which Homelander and Queen Maeve abandoned the passengers after realising they couldn't save everyone, Indira Shetty also lost her husband and daughter. It was a cover-up, and Vought twisted the story to make it appear as though terrorists were responsible. However, Shetty chose to take retribution after learning about it. Shetty utilised Vought's resources to support the research into a virus that can kill Super Heroes because she was aware that she couldn't defeat superheroes like Homelander on her alone. Shetty encourages Dr. Cardosa to make the virus more strong and spread, despite the latter's belief that Vought wouldn't approve of such a thing. With the exception of Cate, she plans to use it to kill every superhero in the globe.
Cate was initially only Shetty's tool, but as time went on, she began to feel a connection with her. She had to give Cate pills to limit her powers as she couldn't reveal what she was intending to her. If Cate utilised her powers excessively, the drugs would also cause nosebleeds and unconsciousness. Cate feels deceived by the one person she believed she could trust when she learns about it. She manipulates the dean to slit her own throat in retaliation and to escape the grip Shetty and the others had on her.
Shetty appears to be dead at the end of the episode, and as her death is captured on video and cannot be avoided, we assume this is the last time we will ever see her. Unless there is a flashback scene that transports the audience to the past, Shelley Conn, who most recently portrayed Beelzebub in "Good Omens" Season 2 and Lady Mary Sharma in "Bridgerton" Season 2, will not be playing the same part in "Gen V."
How Does Dr. Cardosa Die?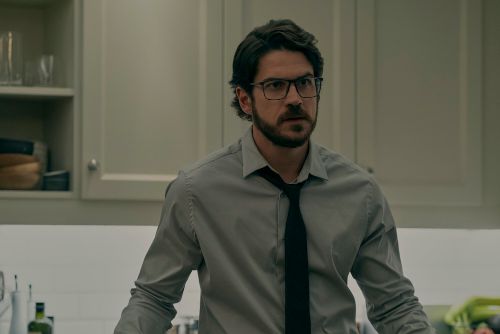 Dr. Cardosa has an intense discussion with Victoria Neuman while Indira Shetty is busy taking care of business. Prior to this, Marie and Jordan learned about the virus that Shetty and Cardosa were acquiring in The Woods, and in the hopes that non-Supe and perhaps future Vice President Neuman could assist them, Marie made the decision to approach her. Marie believed the politician would support her, even after learning that Neuman possessed the same abilities as her. And in a way, she was correct.
Like the majority of people, Marie is unaware of Neuman's affiliation with Vought and continues to think that she is defending mankind against misbehaving Supes. But Neuman has her own goal as well. She won't let the chance to kill Supes pass when she finds out that it's possible to do so. She meets Dr. Cardosa alone in the parking lot after making immediate contact with her.
She kills the doctor in her trademark manner by blowing his head off after proving that he is the only one who can replicate the virus and that he provided all the samples. For once, we were able to believe that Indira Shetty would return from the dead, but Dr. Cardosa's manner of passing away leaves no opportunity for the actor Marco Pigossi (of "Invisible City" and "Tidelands") to return to "Gen V" other than through flashbacks.
Our Team DCS includes 5 different writers proficient in English and research based Content Writing. We allow them and encourage them to follow the Entertainment news all day long. Our posts, listicles and even the exclusives are a result of their hard work.