In many types of fiction, superheroes have long been a popular focus. Their larger-than-life stories inspire us, offer us hope, and, in some circumstances, give us a new perspective on challenges we sometimes overlook in our own lives.
However, if you're looking for an excellent superhero show to watch on Netflix, there are a bewildering number of possibilities. Are you seeking for a gritty, contemporary hero? Do you favor lighthearted old-school heroics that appeal to both children and adults? There's something for everyone on Netflix right now, no matter what your superhero interests are.
Marvel and DC aren't the only ones who have entered the fray. There are a plethora of fantastic stories from throughout the world that provide fresh takes on the superhero theme. So we've compiled a list of the finest superhero series now available on Netflix in this helpful guide to make your decision a little easier. From iconic capes-and-tights heroes to powerful current origin stories to obscure hidden jewels and much more, you'll find it all here. So, True Believers, keep reading.
Agents of S.H.I.E.L.D.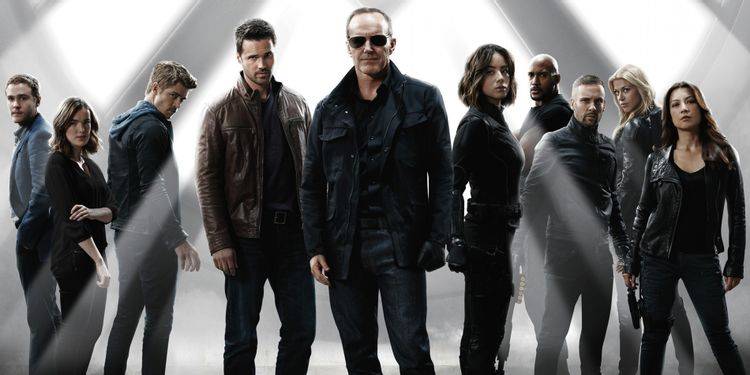 Imagine a figure that is so beloved that when he is killed off, his admirers begin a big effort to bring him back to life. Agent Phil Coulson, played by Clark Gregg, is one of the few fictional characters that can claim that distinction. Fans begged that Coulson be brought back after his death in The Avengers, and Marvel agreed. Agents of S.H.I.E.L.D., a nine-season ABC series that introduced a whole new cast of beloved characters and places, was the outcome. Agents of S.H.I.E.L.D. is where you'll find the bizarre and amazing bits of Marveldom that don't make it into the movies, whether it's actually a part of the MCU or not. It's a delightful program that doesn't mind breaking rules, and you can't help but fall in love with its wonderful characters.
Arrow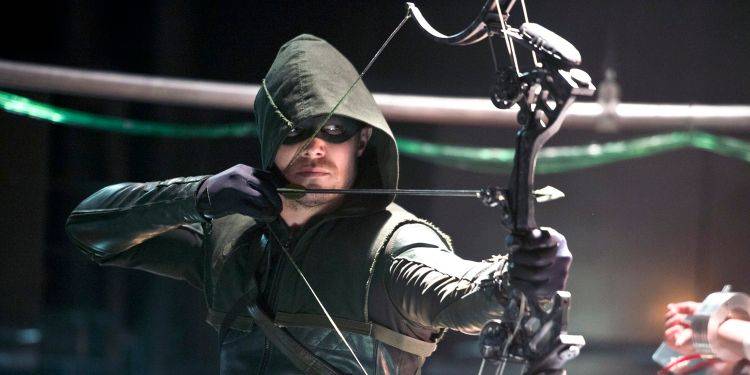 Oliver Queen, a billionaire heir, gets stranded on an island for five years. When he finally returns home, he is a transformed man on a mission to save his hometown. Arrow may not have been the first superhero program, but it certainly set the bar high for all subsequent shows. Stephen Amell's portrayal of Green Arrow / Oliver Queen helped propel the DC superhero to new heights of fame. The show isn't without issues, to be sure. While certain seasons have disappointed, the show as a whole remains a strong and significant story. Arrow revolutionized the way superheroes are depicted on television, and it's a must-see for aficionados of the genre.
Black Lightning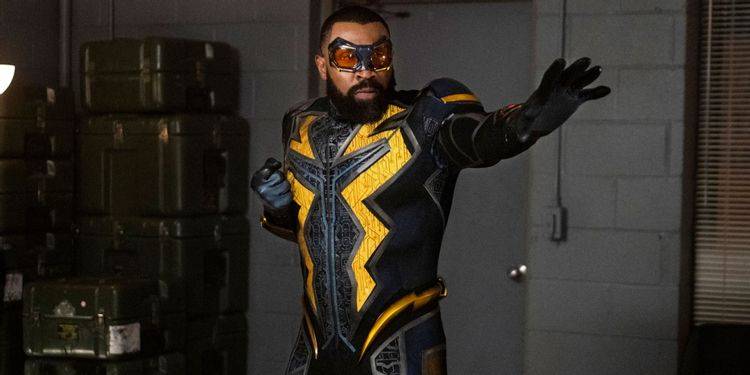 This four-season superhero program exists in its own sector of The CW's Arrowverse for the most part. Black Lightning is a fascinating blend of family drama, social satire, and old-school heroics. The series features Jefferson Pierce (Cress Williams), a retired superhero who is called back into service when his family is attacked. The show's focus is on the Pierce family's relationships, but it does not shy away from addressing real-life social issues. Jefferson develops from an overprotective parent to a knowledgeable mentor for the next generation of heroes over the course of the series. With a unique and unprecedented tale, the play has a wonderful cast, great designs, and brilliant music.
Cyborg 009: Call of Justice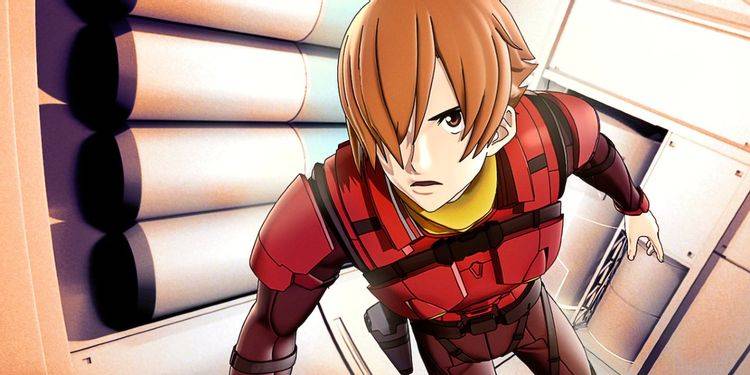 Based on Shotaro Ishinomori's manga series, Cyborg 009 is one of the most popular anime franchises of all time. The story, which follows the adventures of nine cyborgs who rebel against their wicked creators in order to save the world, has spawned numerous TV shows, movies, and radio broadcasts. Cyborg 009: Call of Justice was originally a three-part film that Netflix cut down to a 12-episode series for foreign distribution. It's an entertaining show with plenty of nostalgia for long-time fans of the franchise and a unique tale to draw in new viewers. The series begins with the Cyborgs living peaceful lives in Texas, only to be disturbed by the arrival of a reporter who has unearthed the existence of a long-forgotten conspiracy. For a long time, a superhuman organization known as the Blessed has ruled human society, and the Cyborgs must fight once more for the sake of all humanity. There's plenty of action and adventure in this program, and it's a wonderful place to start if you're new to the brand.
Daredevil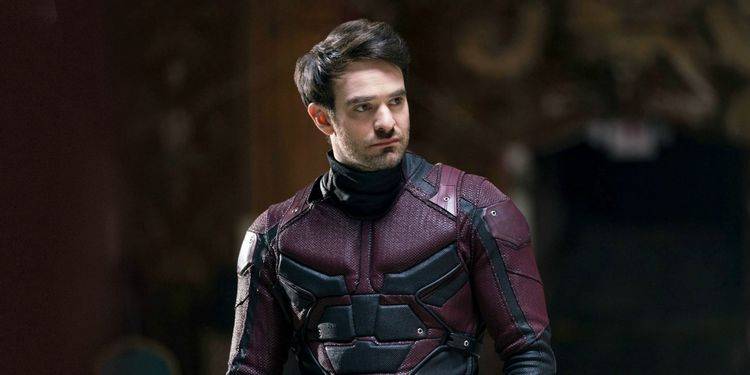 Daredevil, Marvel's first Netflix show, showed the world that the Marvel Cinematic Universe isn't all jokes and shawarma. Even when its sister programs started to trail behind in terms of quality, this grim three-season saga of murder and vigilantism drew in fans and kept them captivated.
Matt Murdock (Charlie Cox) is a blind lawyer who lives in the Hell's Kitchen district of New York City. By night, however, he takes on a new identity as Daredevil, a vigilante who uses his secret augmented senses to bring justice to the streets of his hometown. Daredevil is one of the most popular Netflix superhero shows of all time, with drama, emotion, and no-holds-barred martial arts action.
DC's Legends of Tomorrow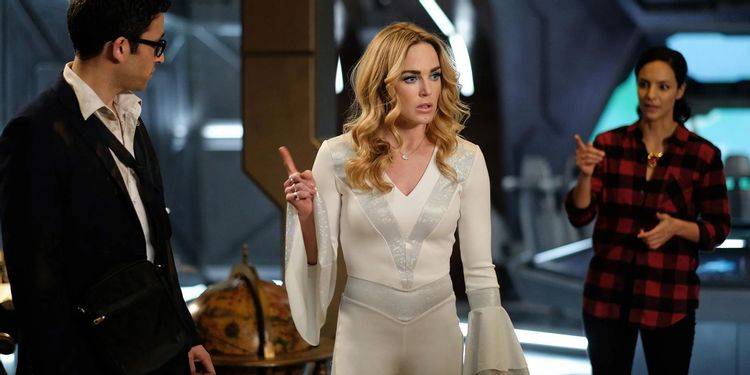 When you take all of the Arrowverse characters you don't know what to do with and throw them into the timeline, you get DC's Legends of Tomorrow. There is virtually nothing impossible in this show, with time travel, demons, monsters, and other realms. Legends of Tomorrow is a totally Arrowverse show that never stops pushing the boundaries, with no true source material in the DC Comics. Its goofy, joyful tone is refreshing, and you can't help but admire the show's changing ensemble of superpowered misfits. The show began as a straightforward goal to stop an immortal villain and has since turned into a chaotic, strange, and absolutely insane adventure that is easily one of The CW's best DC dramas.
Devilman Crybaby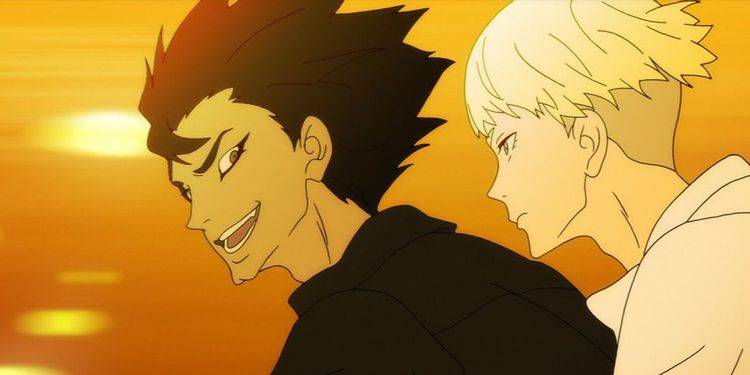 Devilman Crybaby is one of the top Netflix anime shows, based on the manga series Devilman by Go Nagai. This dark fantasy superhero series features serious themes and graphic violence, all while being animated in a surreal, mind-bending manner. It's artistically stunning, and the plot, while controversial, is unquestionably one of the best-written anime stories available on Netflix.
Akira Fudo (Kki Uchiyama) is a demon-bonded high school student. He fights the demonic forces that threaten the Earth as a "Devilman." Genocide and intolerance are two major themes in this limited series, which has a dreadful sense of inevitability to it.
Gotham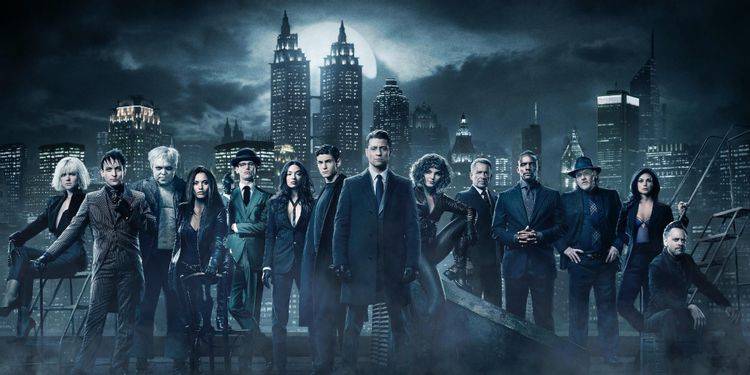 It all starts with a similar story: Bruce Wayne (David Mazouz) witnesses the murder of his parents on a dark and stormy night. But, at least in the beginning, Gotham isn't about Batman. No, this episode follows Jim Gordon (Ben McKenzie) as he begins his career as a Gotham City cop. Gotham is essentially an origin narrative for Batman's whole universe, weaving through themes of corruption and evil. Many of the Dark Knight's fiercest adversaries and staunchest supporters are introduced over the course of the show's five seasons. Gotham is a fascinating origin story that should be watched by any Batman fan, with a story that spans years of history and culminates in the creation of the iconic city we know today.
I Am Not Okay With This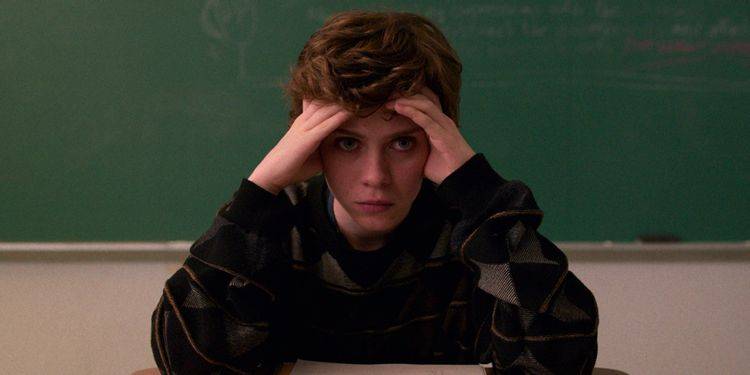 I Am Not Okay With This is an oddball origin story about a teen girl who gains superpowers. It's an entertaining dark comedy, and critics have lauded the show's actors for their performances. Sydney Novak (Sophia Lillis) is a 17-year-old girl navigating high school turmoil and coming to grips with her developing sexuality. Getting telekinetic superpowers, on the whole, is a little too much for her. The story of how she confronts and accepts all of these aspects of herself is told in I Am Not Okay With This. In the process, we get some amusing situations as well as a touching story. The show was previously renewed for Season 2 because to the COVID-19 epidemic, but Netflix overturned its decision due to the comic of the same name by Charles Forsman. However, the show's first (and only) season has received rave reviews and is well worth seeing.
Jessica Jones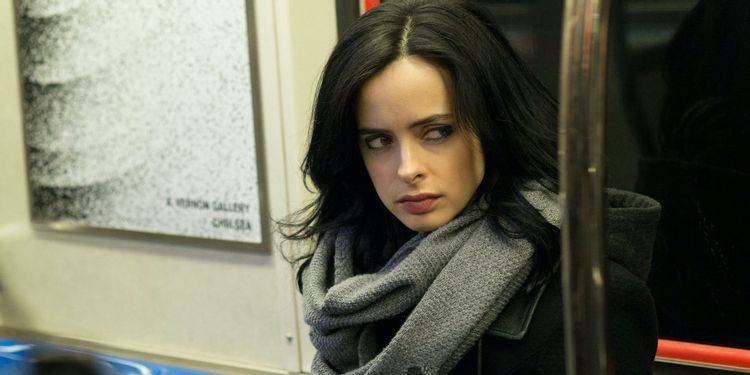 Simply because you have superpowers does not mean you are immune to trauma. Jessica Jones, a Netflix Marvel show, is a fantastic illustration of this. Jessica Jones (Krysten Ritter), a former superhero, is now a bitter private investigator who is haunted by her past. However, when Jessica's past begins to resurface, she must push through her sorrow in order to confront it, both for her own sake and for the benefit of those like her. With themes of abuse and PTSD, Jessica Jones is a strong story about overcoming trauma and healing from your past. There's also some fantastic action and sarcastic humor in it. Jessica Jones is a must-see for Marvel fans and superhero enthusiasts in general. It's a detective thriller set in an universe of superheroes.
Jupiter's Legacy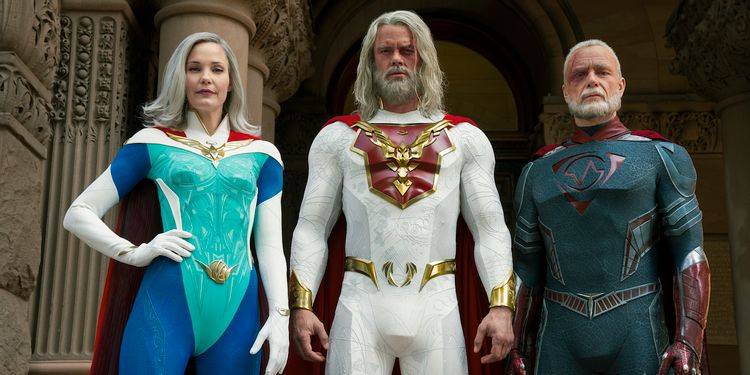 Jupiter's Legacy is one of Netflix's newest acquisitions, and it's a touching family drama with superheroes thrown in for good measure. The show, which is based on the Image Comics series by Mark Millar and Frank Quitely, examines the conflicts between two generations of superheroes and raises moral and social issues. Despite the fact that the show had a few plot holes and was terminated after only one season, it nevertheless managed to raise some intriguing topics. There's also plenty of exciting superhero action to keep viewers entertained.
Locke & Key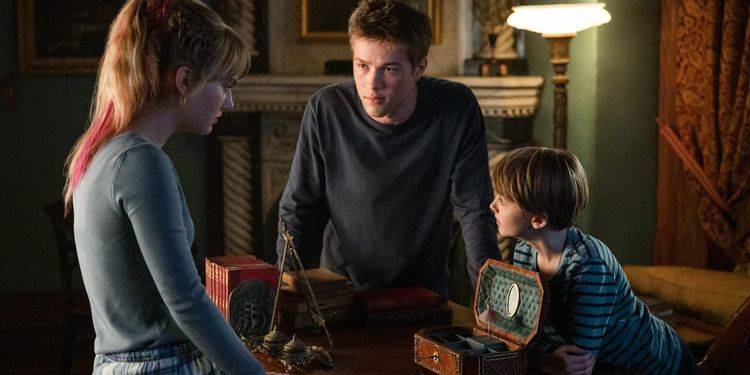 The film Locke & Key is a visual feast. The show is based on Joe Hill and Gabriel Rodrguez's comic books of the same name, and it follows the story of three siblings who discover a pair of magical keys with unique powers. Recognizing that terrible powers are vying for the keys, the siblings must band together to preserve the planet. Locke & Key, a heroic coming-of-age narrative, is a lot of fun to see. In high school drama, the plot can get a little jumbled, but when it does focus on the broader picture, it shows a highly engaging, high-concept story. The show has already aired one season, with a second set to premiere in October 2021 and a third in the works.
Luke Cage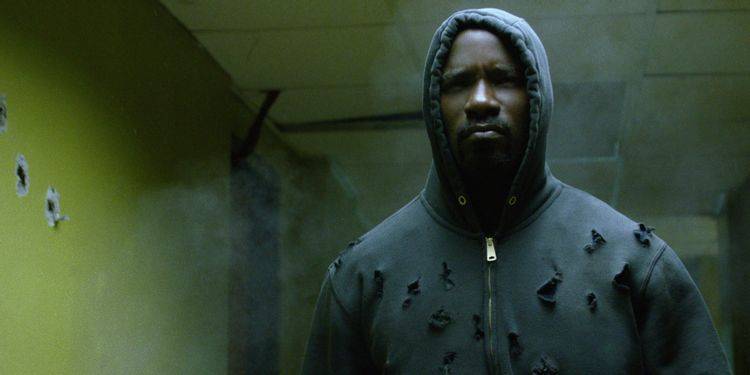 Mike Colter's Luke Cage made his debut appearance on Jessica Jones before getting his own show. Marvel's Luke Cage is a two-season superhero drama set in modern-day Harlem that combines social activism with good old-fashioned hand-to-hand combat. Luke Cage arrives to Harlem in quest of a quiet existence after being subjected to experiments that granted him incredible strength and bulletproof skin. However, circumstances force this freshly minted superhuman to become a hero, confronting criminals as well as authority figures. Whereas most superheroes don capes and uniforms, Luke Cage goes around in a bullet-riddled hoodie, putting right wrongs wherever he can. It's a strong program, one of the greatest in its shared universe, and the series' music just takes it to another level.
Mortel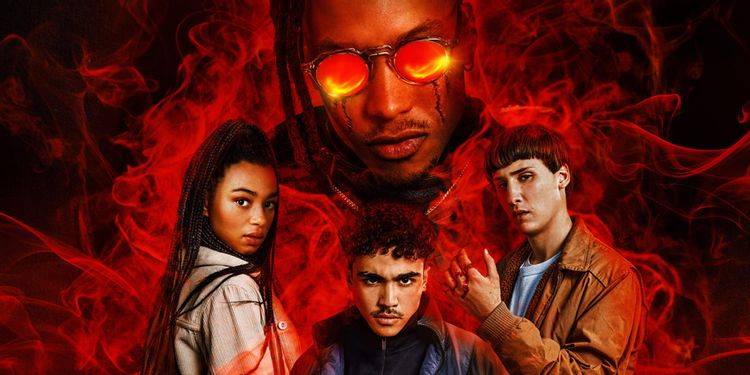 Mortel is a campy French supernatural series about three teens who are striving to solve and revenge a crime. To make matters worse, two of the three heroes have entered into a pact with a voodoo god that they urgently wish to break. The result is chaos and insanity. Mortel's plot has a lot of flaws, but the ensemble gives superb performances. The show's music and art are expertly produced. Overall, if you don't take it too seriously, Mortel is an entertaining superhero show to watch. And it's all wrapped up in a pretty fashionable packaging.
One-Punch Man

The majority of superhero stories go to tremendous lengths to establish their characters' flaws. Superman has kryptonite, Spider-Man has insecurities, and Batman has an insatiable need to adopt troubled children. One-Punch Man is the polar opposite of One-Punch Man. The show's protagonist, Saitama (Makoto Furukawa), is the most powerful person on the planet, capable of killing any foe with a single punch. In fact, the fact that he considers battle to be so terribly dull is the only thing keeping him from massacring all of the bad people. One-Punch Man is a humorous and very amusing cartoon that satirizes over-powered anime heroes. Unlike Saitama, you will not be bored by this story, and it does have a lot of punch.
Ragnarok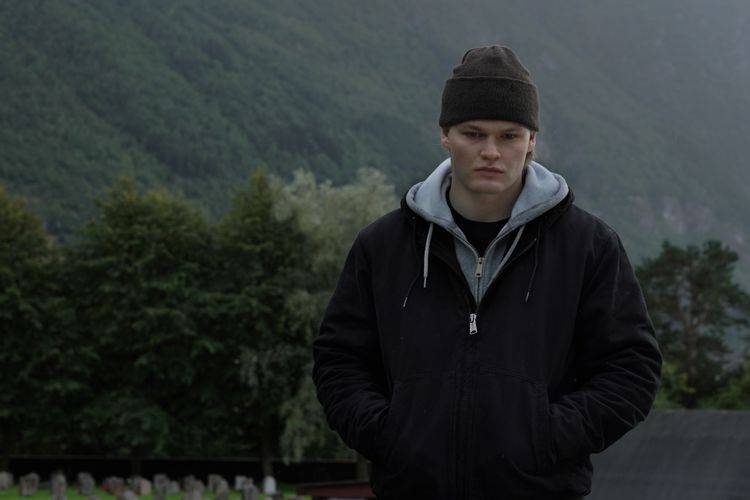 Gods and giants meet in an epic last battle that ends the world in Norse mythology. That fight is being re-enacted in Netflix's Ragnarok. Climate change and industrial pollution are the true weapons with which the forces of evil strive to destroy the world, according to this Norwegian series, which re-examines old Norse legends in the modern day. But, of course, despite the fact that the entire world appears to be against him, there is a hero who will fight them. Magne Seier (David Stakston) is that hero, and as the show begins, he has no idea what immense talents he possesses. Ragnarok is a coming-of-age narrative as well as an environmentalist tale. With two seasons currently accessible on Netflix, it's a superhero program with some incredibly fantastic action and some very genuine challenges at its heart.
Raising Dion

While most superhero origin stories focus on the heroes themselves, Raising Dion focuses on the mother of the person who has obtained superpowers for no apparent reason. The fact that the individual in issue is an eight-year-old boy named Dion (Ja'Siah Young) adds to the intrigue. Raising Dion is a poignant narrative about parenthood and the hardships of raising a kid as a single mother, based on Dennis Liu's 2015 comic book and a short film of the same name. The fact that the child in question has become a superhero has just added to the complexity of his or her life. Season 1 of Raising Dion has already become a tremendous hit, thanks to strong acting and a compelling script, and a second season is on the way.
Supergirl

Supergirl is the story of Kara Zor-El (Melissa Benoist), Superman's cousin who also escaped the devastation of Krypton. Kara follows in the footsteps of her well-known cousin, becoming a superhero in her own right and stepping out from under his shadow. Supergirl is a popular television show that combines political drama with traditional sci-fi action. The series' most compelling feature is its cast of characters and their intertwined ties. Supergirl offers a lot of fantastic stories and has a great ensemble of performers who help to bring them to life. Another compelling reason to watch this show is to see new interpretations of iconic Superman characters.
The Defenders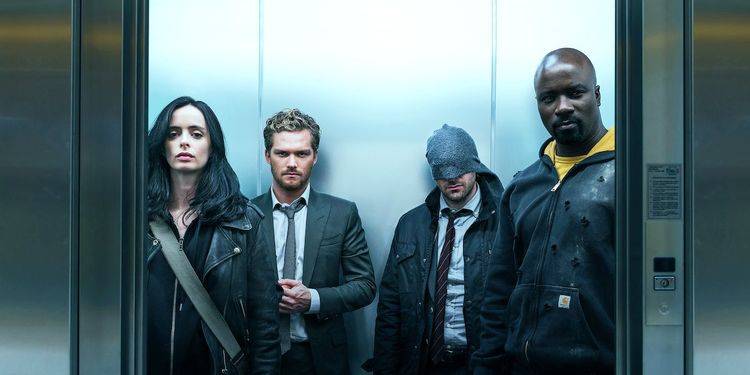 The Defenders was conceived as a street-level, miniseries version of The Avengers, with an eight-episode crossover of Netflix's MCU programming. Granted, the show isn't nearly as popular as its big-screen counterpart, but it's still a thrilling action thriller. Daredevil, Jessica Jones, Luke Cage, and Iron Fist appear in The Defenders, which follows them as they band together to fight the Hand, an evil ninja organization. Despite a few plot holes, the show is enjoyable to watch on the whole. There are ninjas, martial arts, superpowers, and mystical conspiracies. What else could you ask for?
The Flash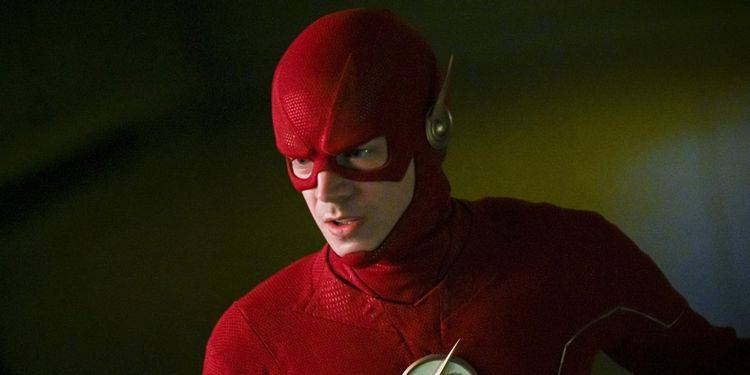 After a lab accident, crime scene detective Barry Allen (Grant Gustin) gains super-speed and vows to become a hero. As they say, the rest is history. In fact, there are multiple histories. The Flash has more twists, turns, and multiversal mayhem than most superhero shows, even if it isn't as insane as DC's Legends of Tomorrow. The Flash is a thrilling journey that's always been a major favorite with viewers, thanks to brilliant performances by a strong group of actors and some fascinating plotlines.
The Irregulars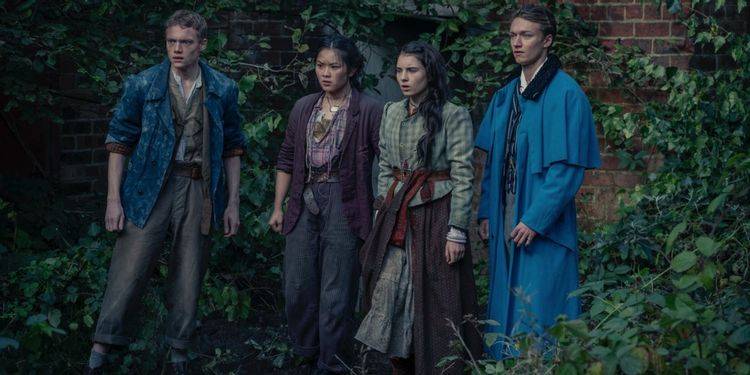 The Irregulars is a fascinating series largely inspired on Sir Arthur Conan Doyle's Sherlock Holmes writings. It is a mystery show with a lot of heart. The Baker Street Irregulars are a group of street kids who operate as spies and messengers for Holmes in the original stories. They're basically a superhero team in The Irregulars. The show's adolescent protagonists solve otherworldly puzzles under the guidance of Dr. Watson (Royce Pierreson). And, while they look for answers, Sherlock Holmes appears to be a shadow of his former self, for reasons no one understands. It's a fascinating period drama that mystery and fantasy aficionados should see. The superpowers are just icing on the cake.
The Neighbor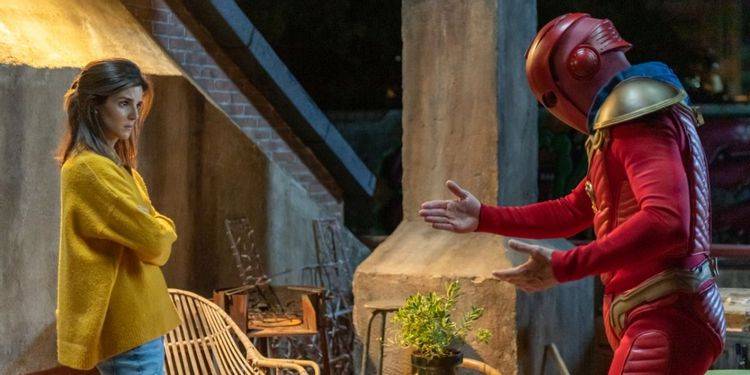 Another comic origin story that takes a lighthearted approach to superheroes is The Neighbor (Spanish: El Vecino). Javier (Quim Gutiérrez) is a self-centered man who isn't precisely a moral hero or a billionaire with superpowers. Nonetheless, he is endowed with odd new abilities, and with the help of his neighbor, he must learn how to be a hero. He also needs to keep his new skills hidden from the rest of the world, especially his snoopy ex-girlfriend who is entrusted with busting him. It's a ridiculous musical, but one that's well-written and features some excellent performances. The Neighbor may lack the high-octane action tale found in most superhero films, but it is a unique take on the genre and a fun casual viewing. The show is available on Netflix in two seasons with a total of 18 episodes to watch.
The New Legends of Monkey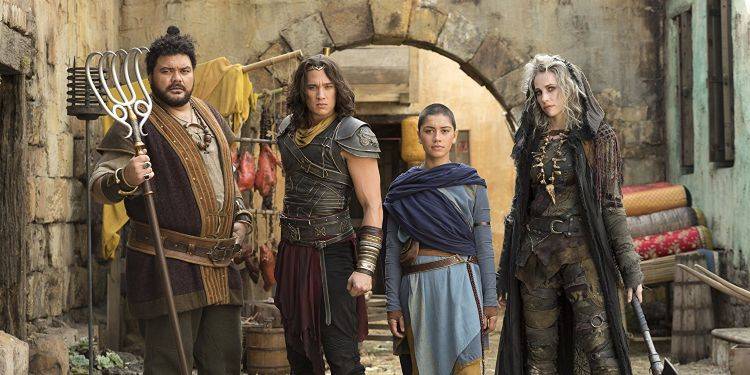 This Australian-New Zealand television series is a humorous fantasy adventure inspired by the cult classic Japanese anime Monkey. The New Legends of Monkey is based on the 16th-century Chinese classic Journey to the West, which chronicles the narrative of the legendary Monkey King. Monkey (Chai Hansen), a powerful immortal with a quirky, mischievous disposition, is set free after 500 years by a young scholar. Monkey is the best hope for defeating the forces of evil in a planet dominated by demons. Unfortunately, Monkey appears to be missing most of his abilities, forcing him to embark on an epic quest with his newfound buddy and two gods dubbed Pigsy (Josh Thomson) and Sandy (Emilie Cocquerel). The New Legends of Monkey is a lighthearted, comic adventure with plenty of magic and kung-fu mayhem that makes for an enjoyable viewing experience.
The Protector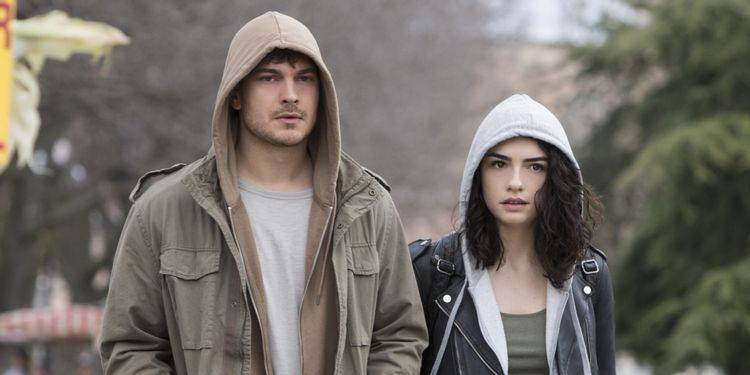 The Protector is a Turkish television series about the exploits of Hakan Demir (aatay Ulusoy), a young man who is caught into an ancient war between good and evil. This four-season superhero drama is said to be based on Turkish novelist Nilüfer pek Gökdel's mystery novel Karakalem ve Bir Delikanlnn Tuhaf Hikayesi (English: A Strange Story of Charcoal and a Young Man). Hakan Demir realizes that he is a member of an ancient group tasked with defending Istanbul when his adoptive father is assassinated. Hakan must battle the forces of darkness, commanded by a mysterious figure known as the Immortal, after assuming the title of Protector. It's a fun evening with some excellent performances. It also features some lovely scenes of Istanbul, as it is Netflix's first-ever Turkish original series.
The Punisher

The Punisher is a villain that no one wants to be like. Frank Castle (Jon Bernthal) becomes a cruel killer of criminals and a punisher of the wicked, haunted by the pain of war and the loss of his family. The action-packed story of Castle has been adapted several times, but the MCU adaptation stands out as a binge-worthy tale of revenge and vengeance. The Punisher, which is based on the Marvel Comics character The Punisher and is based on Daredevil Season 2, is possibly the most popular rendition of the character. His characteristic vigilantism is balanced with sophisticated plots and mysteries in this series. The program had its share of issues during its two-season run, but it's still an intriguing take on the character that drew a lot of attention.
The Umbrella Academy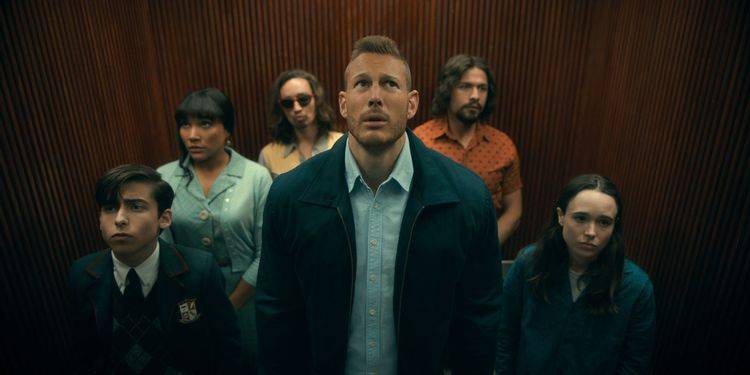 An eccentric billionaire gathers seven youngsters born under unusual circumstances and prepares them to be heroes, naming them the Umbrella Academy. Thirty years later, a funeral and the apocalypse bring the Academy's now-separated members back together. Isn't it cool?
The Umbrella Academy tells the story of a dysfunctional superhero family pulled together by tragedy and strangeness. The show is based on Gerard Way's (yep, the My Chemical Romance frontman) and Gabriel Bá's hit Dark Horse Comics series of the same name. One of Netflix's most popular superhero series features a star-studded cast. The comedy has now shown two seasons on Netflix, both of which are highly entertaining, with a third on the way.
Ultraman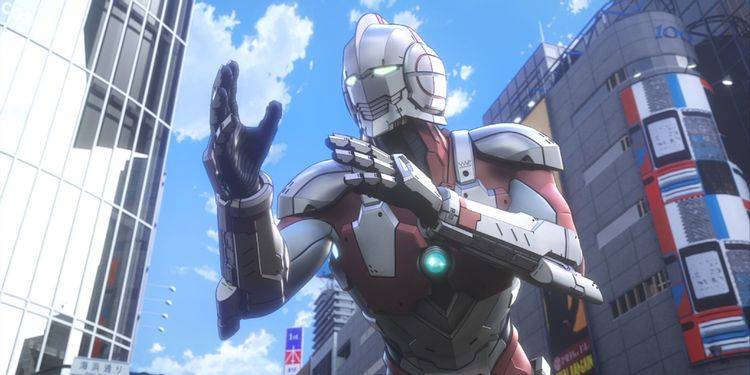 The Ultraman franchise is one of Japan's most well-known products. The Ultraman anime on Netflix is the latest installment in the franchise, and it's a delightful, nostalgic journey for fans. Ultraman is a sequel to the original 1966 show of the same name, based on the manga series by Eiichi Shimizu and Tomohiro Shimoguchi. A new alien force threatens the Earth several years after Ultraman was last seen. Shin Hayata (Hideyuki Tanaka), the original Ultraman, hands the torch to his son Shinjiro (Ryohei Kimura), the next Ultraman. The series is packed with action, and fans of the original cult classic show have praised it.
Warrior Nun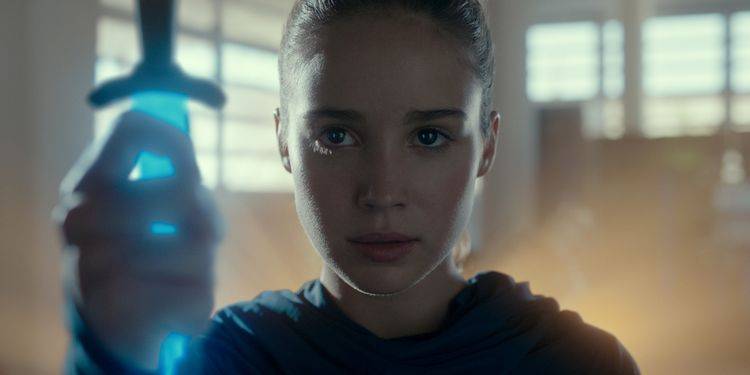 Warrior Nun is a fascinating supernatural superhero series based on Ben Dunn's character Warrior Nun Areala. Alba Baptista (Ava Silva) is a 19-year-old orphan who awakens in a morgue with odd magical abilities. Ava fights powerful forces who wish to dominate her by joining a hidden order of demon-hunting nuns. The cast of the program has been praised, as have the well-crafted fight sequences. Warrior Nun is now accessible on Netflix in its first season, with a second on the way. It's a chaotic, entertaining program that revels in its silliness and absurdity. It's not exactly a discovery, but it's still an interesting origin story.
Wu Assassins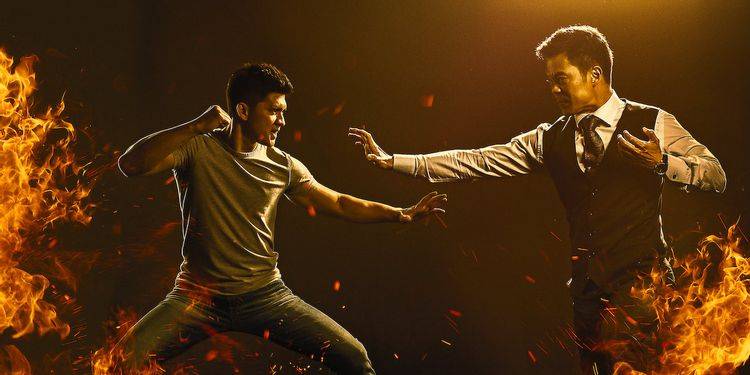 Wu Assassins is a superhero story with a more traditional plot. The setting is modern-day San Francisco, but the world is steeped in ancient Chinese philosophy. This spectacular fantasy martial arts anime chronicles the exploits of Kai Jin (Iko Uwais), a young chef who transforms into a superpowered warrior. Kai Jin is the most recent in a long line of assassins tasked with assassinating the five Wu Lords, criminals with immense elemental powers. The plot is a little shallow at times, but the action more than compensates. Wu Assassins is a delightful program for fans of superhero and kung fu stories, with a star-studded cast and some terrific action sequences.
Zero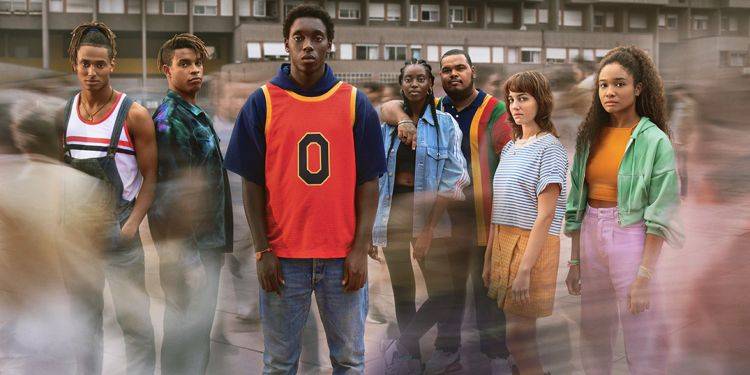 Zero is a superhero story with a unique plot, based on Antonio Dikele Distefano's novel I Was Never My Age. The show analyzes Milan and Italy today from a unique perspective, weaving in social issues such as immigration and gentrification. Omar (Giuseppe Dave Seke) is a Senegalese-American second-generation Italian boy with the ability to become invisible. His life is intertwined with the lives of other youngsters who share his public housing. Omar may appear to the rest of the world as if he doesn't exist, but he is still compelled to fight property developers who want to take away the only house he has left. It's a well-written and inspiring narrative that you should definitely read.
Our Team DCS includes 5 different writers proficient in English and research based Content Writing. We allow them and encourage them to follow the Entertainment news all day long. Our posts, listicles and even the exclusives are a result of their hard work.