Legendary Actor Irrfan Khan, known in Bollywood internationally for his unflinching roles in Maqbool, Haider,  Pan Singh Tomar and countless others, has passed away at  the age of 53.
Irrfan Khan stated that he is seriously ill, just before the release of his film 'Blackmail' in 2018. He had a rare disease called neuroindocrine tumor. He returned to India in February 2019 after undergoing treatment in London for a year. Khan was busy with work as he returned. The film was a sequel to 'Hindi Medium' in 2017, 'English Medium'. His work-left was settled. Just waiting for the trailer of the film. But just before the trailer, Irrfan's video came. In this, they were talking very emotional in a fun way.
The video was uploaded to YouTube channel of Maddock Films, producer of 'English Medium'. In this, Irrfan was telling that this film was very special for him. Because he worked in the most difficult phase of his life. He also wanted to promote it with equal love. But he was not fully recovered yet. There were still some 'unwelcome guests' in his body. Work was going on to deal with them. Therefore, he was also away from the promotion of this film.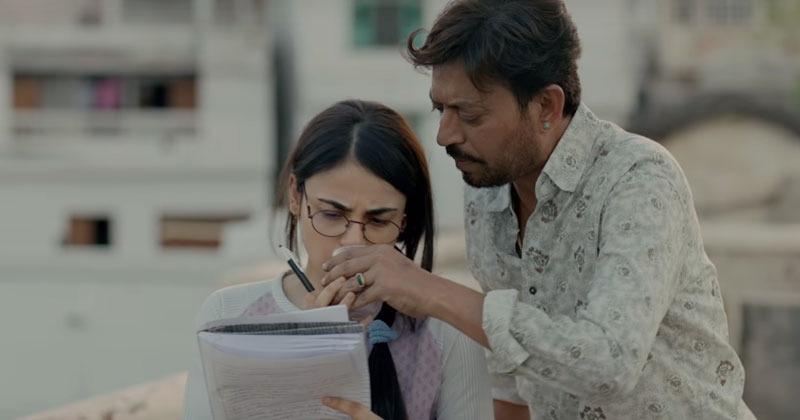 When life gives you lemon, you should make it a shikanji, he added this saying to himself. Say- When life gives you lemon, it is not so easy to make its shinji. Although he was continuing his battle with full positivity. On the go, I said that wait for me . All this was being said in that sense, as if something had changed within the person saying it. There was a sensible gluttony. Together, a message full of positivity, which I would like to hear again and again.
WATCH IRRFAN'S MESSAGE TO FANS HERE :
May his legendary Soul Rest in Peace!