'Hack My Home' on Netflix is a home remodelling show that might just please you. Four professionals, including Ati Williams, Jessica Banks, Brooks Atwood, and Mikel Welch, are in charge of the programme. A stunning fusion of technology, aesthetics, and convenience is produced as a result of the combined expertise in numerous disciplines, giving homeowners all they require and more. Although viewers have been intrigued by the show's original concept, many of them are unsure of how much of it is real. Fortunately, we are here to investigate the same.
Is Hack My Home Scripted?
No, we don't think "Hack My Home" is staged. Ati Williams, Jessica Banks, Brooks Atwood, and Mikel Welch are four specialists that have been dominating their respective professions for years and are not new to the world of renovation television. Their verifiable credentials are one of the main reasons we are confident in this. It is difficult to believe that the end products are anything other than real given their impressive résumés and obvious enthusiasm for their work.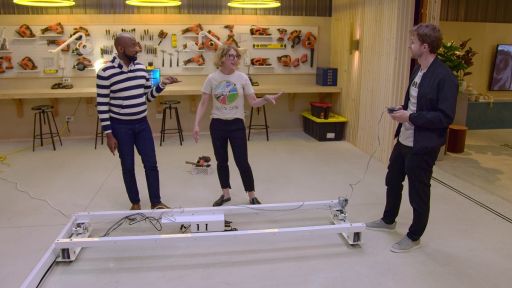 Consider Brooks Atwood, who has not only received academic preparation for the field of house design but has also been recognised on numerous networks throughout the years for his design abilities. He worked as a teacher for a number of years and was always eager to share his expertise. People who recognise his face will be pleased to learn that he was one of the judges on the Disney+ programme "Shop Class." In truth, Mikel Welch has been presenting "Murder House Flip" since it debuted in 2020, while Ati Williams is a star of her own HGTV series, "DC Flippers." The limited amount of television experience Jessica Banks has more than makes up for it because to her MIT degree, undeniable experience, and outstanding connections.
Regarding the renovations depicted in the Netflix series, the majority of the homeowners have shown signs of being quite happy with the way their homes have changed. People can undoubtedly connect to the problems that the featured families are facing, therefore it is understandable why they sought the assistance of the specialists on the programme. One of the most inventive aspects of the renovation process is the use of technology hacks. Nevertheless, viewing such hacks is undeniably pleasant and inspires one to want something similar in their home given how seamlessly technology and convenience always coexist.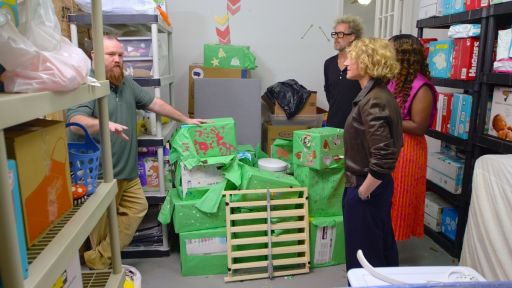 How the specialists work to meet the demands of their clients while also thinking about the future is one of the most exciting features of the programme. For instance, the Colliers struggle to accommodate their five children in their little home in season 1 after the unexpected early delivery of their quadruplets. In addition to ensuring that the family could meet their young children's immediate requirements, the renovators also built beds for each child within the house in case they outgrew their cribs. Such attention to detail not only underlines the core four's reputation for excellence but also makes the work completed impressive.
Consequently, after taking everything into account, we conclude that "Hack My Home" seems to be a respectable programme that guarantees homeowners receive the finest answers for their demands by fusing the creativity and knowledge of some of the top experts in the industry. While some may question whether the characters' theatrical outbursts are sincere, it's important to remember how important having a clean, airy, and functional home is for fostering positivity. The four renovators undoubtedly keep it in the back of their minds at all times.
Our Team DCS includes 5 different writers proficient in English and research based Content Writing. We allow them and encourage them to follow the Entertainment news all day long. Our posts, listicles and even the exclusives are a result of their hard work.