Robert Keith Palomares, a 24-year-old armoured vehicle driver, was fatally shot by an armed robber on November 29, 2004, just outside the AMC theatre at 4915 E. Ray Road in Phoenix, Arizona. Although Salt Lake City, Utah resident Jason Derek Brown was quickly identified as the murder's suspect by the police, the suspect eluded capture, leading to one of the country's biggest manhunts. The film "American Murderer" recounts the horrifying murder and the pursuit of Jason by law enforcement. So, let's examine the circumstances of the murder and learn where Jason is right now, shall we?
Who Was Jason Derek Brown?
Readers may be shocked to hear that Los Angeles, California native Jason Derek Brown was a reasonably smart student and even had a master's degree in international business, despite the fact that nothing is known about his early life. Jason, however, did not remain in his hometown for very long. Between 1988 to 1990, he even relocated to Paris, where he served a mission for the Church of Jesus Christ of Latter-day Saints. Jason spent a significant amount of time in Orange County, California, after arriving back in the country, before relocating to Salt Lake City, Utah.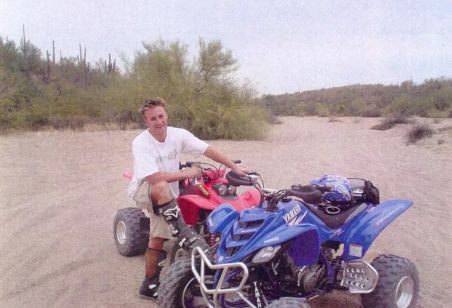 Before launching his companies, Toys Unlimited and On The Doorstep Advertising, Jason worked in Salt Lake City as a toy salesperson and an importer of golf equipment. Strangely, some who knew him at the time claimed he enjoyed living a lavish lifestyle and flaunting his wealth. However, after reviewing his financial records, the police discovered that Jason had tens of thousands of dollars in debt by 2004, and they even charged him with small crimes as well as cheque and bank fraud frauds. Authorities actually think that the attack on the armoured truck that resulted in Robert Palomares' death was motivated by his debts.
On November 29, 2004, Jason waited for the armoured vehicle outside the AMC theatre in Phoenix while armed with his recently acquired.45 calibre Glock pistol. Jason ambushed Robert as soon as he pulled up in the car and started firing nonstop. Robert was struck in the face by five of the six bullets fired from the revolver, and Jason was able to escape on a bicycle after robbing him of $56,000 in cash. Robert was immediately taken to a neighbouring hospital by first responders as they arrived on the scene, where he was pronounced dead. Additionally, the police were able to remove a fingerprint from the getaway bicycle after discovering it while searching the area around the theatre. The fingerprint from the bicycle was quickly linked to Jason, and the authorities learned that he was the owner of the gun used in the murder because all new gun owners are obliged by law to submit their fingerprints.
Where Is Jason Derek Brown Today?
Jason left the state and went to Henderson, Nevada before the police could approach him and detain him as a suspect. Jason then travelled to Las Vegas and traded his old vehicle for a black Cadillac Escalade. He made the decision to hide out with his relatives in California's Orange County at this point because the authorities were already hot on his trail. In addition, the FBI deployed a team to find Jason because they knew where he was and had information about his movements. But they only missed Jason by an hour, and they followed him all the way to San Diego.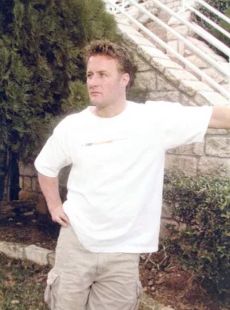 Police issued a warrant for Jason's arrest after charging him with first-degree murder, armed robbery, and evading justice because he was already a suspect in Robert's death. Jason was declared a fugitive after being charged, but he didn't let that stop him from travelling to Portland, Oregon. Although the authorities discovered Jason's automobile in an empty parking spot at the Portland International Airport, there was no indication of the fugitive throughout his time in Portland.
Jason was added to the FBI's top ten list of wanted fugitives in 2007, but since then, little has changed in the case. An opportunity for a breakthrough presented itself in 2008 when one of Jason's friends saw him in the vicinity of the Hogle Zoo in Salt Lake City, Utah. The fugitive, however, immediately made his way away after realising he had been located, and he was never again seen. After that, in 2022, the FBI removed Jason from its list of the most wanted fugitives because they didn't think that having him on would help them find him. Although they think Jason is with a partner who is unaware of the fugitive's past, law enforcement officials currently have no information regarding his whereabouts. Authorities further stated that Jason may be hidden in the Mormon community or may have escaped to another nation.
Being a binge-watcher himself, finding Content to write about comes naturally to Divesh. From Anime to Trending Netflix Series and Celebrity News, he covers every detail and always find the right sources for his research.